Paid leaves, employment equity and labour mobility among priorities for feds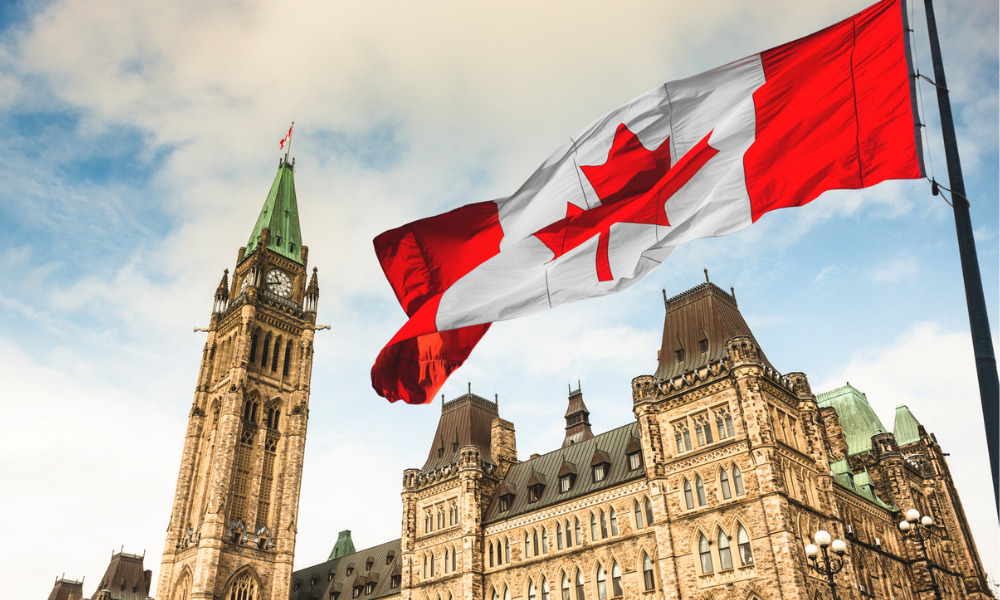 From an HR perspective, the federal Budget 2022 has plenty to digest.
From paid leaves to support ailing workers to labour mobility, employment equity and greater union involvement, employers will be met with both benefits and challenges in the coming months.
"We certainly appreciate a longer-term vision that seems to have been brought forward with this budget, where there's an emphasis on improving training and skills upskilling for labour for workers, and also looking at different ways of involving workers and labour in innovation and in redesigning the supply chain. So it's an interesting dynamic," says Catherine Cosgrove, director of communications and public affairs at Teamsters Canada in Laval, Que.
Keeping people healthier
Employee well-being is top of mind, with a focus on paid leaves for people needing time off.
For one, the government reiterated its plans to implement 10 days of paid sick leave for federally regulated workers. That would involve "minor" amendments to the Act to Amend the Criminal Code and the Canada Labour Code (Bill C-3).
It is critical that people are able to take time off when they're sick, says Cosgrove.
"It would be ridiculous for people to have to choose between going in sick and contaminating the people around them or not receiving pay. And so the 10 days of sick leave certainly allow people to not have to make this choice and does contribute to their own health and to the health and security of their coworkers and the patients and the Canadian public."
While this legislation received royal assent, there was not yet a deadline for when it would come into place, but the budget suggests "the near future," says Lisa Cabel, partner, national leader of employment and labour law at KPMG Law in Toronto.
"That's impactful for employers as they prepare for that obligation to provide those extra days."
On a similar note, Ottawa stressed its plan to amend the Canada Labour Code to provide additional support to federally regulated employees who experience a miscarriage or stillbirth. These provisions provide up to eight weeks of unpaid leave, with the first three days paid.
While a part of life, a miscarriage or stillbirth is a traumatizing experience, says Cosgrove.
"It was about time that it'd be recognized as being part of the process of trying to have a family and there's no reason why women should be taking the burden of such a process on their own."
There's no deadline for when this change will take effect, but "to the extent an employer hasn't yet updated their policies and contracts and collective agreements to account for these two things, they should now," says Cabel.
As for the much-trumpeted national dental and pharmacare system through a recent partnership between the Liberals and NDP, the budget commits $5.3 billion over five years, and $1.7 billion thereafter, to implement the dental care program.
"We definitely want to be cautious in how it's applied," says Cynthia MacFarlane, principal at Mercer in Ottawa. "For example, whether it's the enhanced dental care or national dental care, or whether it's pharmacare, like they have in Quebec already, we don't want to see anything that would interfere with the plans that employers already have in place, because they have worked very well for employers for a very long time."
Instead, the federal government should adopt a model that extends coverage to those who don't already have it, while at the same time supporting private plan, sustainability and flexibility, she says.
Focusing on equity
Having launched a task force to review the Employment Equity Act back in July 2021 and modernize the framework, the Liberals are now promising to complete the review in the coming months. A final report will be publicized in the fall of 2022.
Making recommendations and improving the employment equity framework likely means modernizing the Workplace Equity Information Management System (WEIMS) tool, says Cabel.
"It allows federal organizations and contractors to analyze their data to figure out if they're compliant with that as they interact with it. And my understanding is that the system is very outdated and needs an upgrade."
In addition to changes to the federal Pay Equity Act from last year, as well as the update that Ottawa is undertaking for the new National Occupational Classification (NOC) system, "there's a real push relating to equity-based laws and policies," she says.
It's all part of a broad desire to look at diversity, equity and inclusion (DEI), says MacFarlane, and it's about a methodical way of looking at your workforce, such as who is holding which job, what pay are they getting, and what levels of jobs are they holding across the organization.
Employment equity has slightly different methodology, "but it all comes to serve the same purpose, to try and have organizations across the country that reflects the actual makeup of Canada," she says.
"It's critical that that we ensure adequate representation across the board, in terms of full worker participation, and only when the review is up to date with the current reality of the workplace and the current reality of how people have evolved in their types of work and in pay scales can we really see a full level of recognition of the value that workers bring to the table," says Cosgrove.
Accessing much-needed talent
In late 2020, the federal government increased its immigration targets for the next three years, adding up to 401,000 permanent residents in 2021, 411,000 in 2022 and 421,000 in 2023. The previous plan set targets of 351,000 in 2021 and 361,000 in 2022.
And as the world recovers from the pandemic and travel restrictions are lifted, Canada will see a growing number of temporary residence applications, visitor visas, and study permits. So Budget 2022 will provide $385.7 million over five years, and $86.5 million ongoing, for Immigration, Refugees and Citizenship Canada, the Canada Border Services Agency, and the Canadian Security Intelligence Service "to facilitate the timely and efficient entry of a growing number of visitors, workers, and students."
The extra funds make sense, says Cabel.
"There's much-needed investment to help with the chronic processing delays and backlogs that they experience."
The latest budget also outlines several measures to improve the Temporary Foreign Worker Program (TFWP), including the introduction of a Trusted Employer Model that reduces red tape for repeat employers who meet certain standards for working and living conditions, protections, and wages in high-demand fields.
Recently, Ottawa announced major changes to TFWP "to meet the labour market needs of today."
Labour Market Transfer Agreements are also being updated. Every year, the federal government provides more than $3 billion in funding to provinces and territories to provide training and employment support, so Canadians can better prepare for their next job through programs ranging from skills training and wage subsidies to career counselling and job search assistance.
Budget 2022 proposes to amend the Employment Insurance Act to ensure more workers are eligible for help before they become unemployed, and employers can receive direct support to retrain workers.
"So instead of having to go through a whole process where you get laid off, then you retrain, then you get rehired, there's a bridging that's reinforced to help keep people in the workforce," says Cosgrove.
It's meant to target people who are mid-career and older and help modernize their skills, says Cabel.
"It's a reflection of an ongoing effort to amend the Employment Insurance Act," she says, citing other measures such as an expanded pilot program for seasonal workers, and the timing of COVID benefits so they don't affect EI eligibility.
Ottawa also hopes to boost labour mobility for workers in the construction trades by introducing a Labour Mobility Deduction, which would provide tax recognition on up to $4,000 per year in eligible travel and temporary relocation expenses to eligible tradespersons and apprentices.
And for the struggling health sector, the Liberals plan to provide $115 million over five years, with $30 million ongoing, to expand the Foreign Credential Recognition Program and help up to 11,000 internationally trained health care professionals per year get their credentials recognized and find work in their field. Ottawa will also support projects — including standardized national exams, easier access to information, faster timelines, and less red tape — that will reduce barriers to foreign credential recognition for health care professionals.
While Canada's immigration minister may have said that the country is well poised to come out of the pandemic by relying more on new immigrants, employers may not be helping, according to a recent report looking into the integration of foreign-trained professionals (FTPs).
Boosting union involvement
Finally, the federal budget for 2022 calls for greater involvement from Canada's unions. For one, it wants to provide $2.5 million in 2022-23 for Employment and Social Development Canada to launch an advisory table that brings together unions and trade associations. The table will help workers navigate the changing labour market, with a particular focus on skilled, mid-career workers in at-risk sectors and jobs.
"Instead of just talking about companies overall, the economy overall, you bring in this extra player to the table, which is labour," says Cosgrove. "Workers can provide the perspectives of elements that may be working and not working, or that may be hindering people from accessing certain types of jobs or certain types of training. It's a process that works well."
Quebec has a similar provincial table, she says, "and it's a way to have a dialogue to test policies… it's a forum where people can address longer term and structural issues, instead of being caught in the day to day."
There's the potential for this table to work really well, since employees are a key stakeholder group in any organization, says MacFarlane.
However, you also want to proceed with caution, she says: "You want to get the voice of the employee there, but in a way that really keeps the business moving forward."