'Employees really need time to disconnect from work, especially with high burnout levels'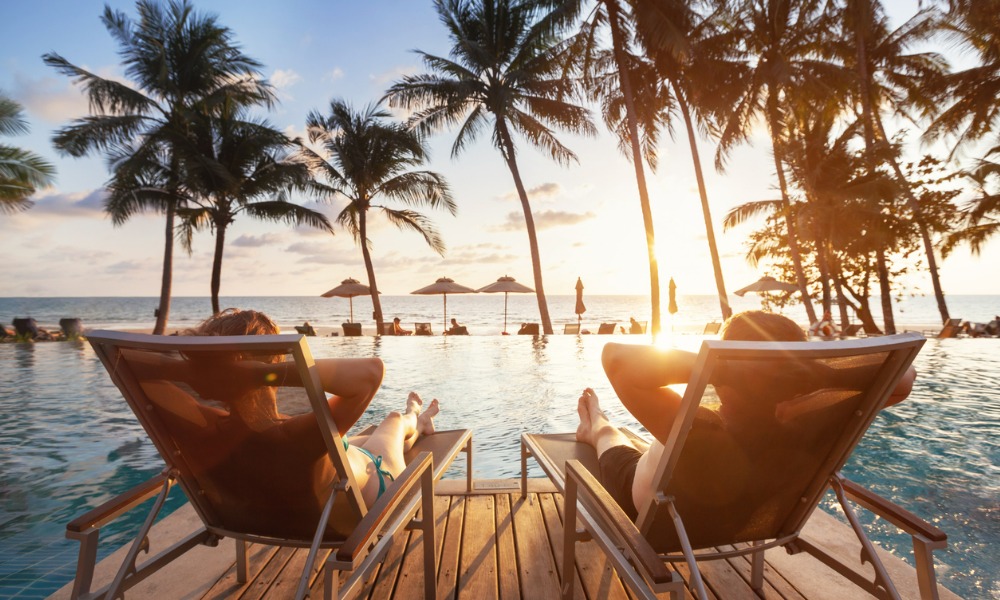 Inflation continues to disrupt workers' life, and it has now taken hold of vacation plans.
Forty-two per cent of U.S. workers report that they have not taken a vacation during the last 12 months, and the expense of taking a vacation (47 per cent) is the top reason, according to a survey by Eagle Hill Consulting.
Just 16 per cent of Canadian workers say their wages are keeping up with inflation, found a separate survey.
The other main reasons? Self-imposed pressure to stay on top of work (31 per cent), a heavy workload (27 per cent) or not having colleagues available to cover their workload (25 per cent), finds Eagle Hill.
More than half (54 per cent) of workers 55 and older now say they are delaying retirement because of the increased costs, according to a separate report.
Staying connected
Also, many employees are not fully unplugging during their time off, finds Eagle Hill's survey of 1,000 U.S. workers conducted from Aug. 11 to 16.
While 54 per cent say they fully disconnect from work during vacation, 28 per cent say they check work emails and messages. Six per cent say they continue to work during vacation.
"Employees really need time to disconnect from work, especially as we continue to see high burnout levels across the U.S. workforce," says Melissa Jezior, president and CEO of Eagle Hill Consulting.
"And ideally, employees should fully disengage from work rather than constantly checking email and responding to messages."
Employers also have something to gain if they get employees to take vacations, she says.
"When there is time to rest and take a break from job pressures, employers are far more likely to have an engaged workforce at its peak performance," she says. "It's incumbent upon employers to create a culture that encourages employees to both regularly take time off and fully unplug from their job while they're away."
Going on vacation while continuing to work remotely — a workcation — is proving a popular option for many workers.
Since cost is one of the key reasons employees aren't taking vacations, employers can help by offering an employee purchase program as a voluntary benefit that includes vacation options, Elizabeth Halkos, former chief operating officer at Purchasing Power, in Corporate Wellness Magazine.
"Purchasing a vacation package through an employee purchase program is an affordable way for employees to take a vacation," she said.