Many employers focused on role prioritization, geography or location in bringing people back: survey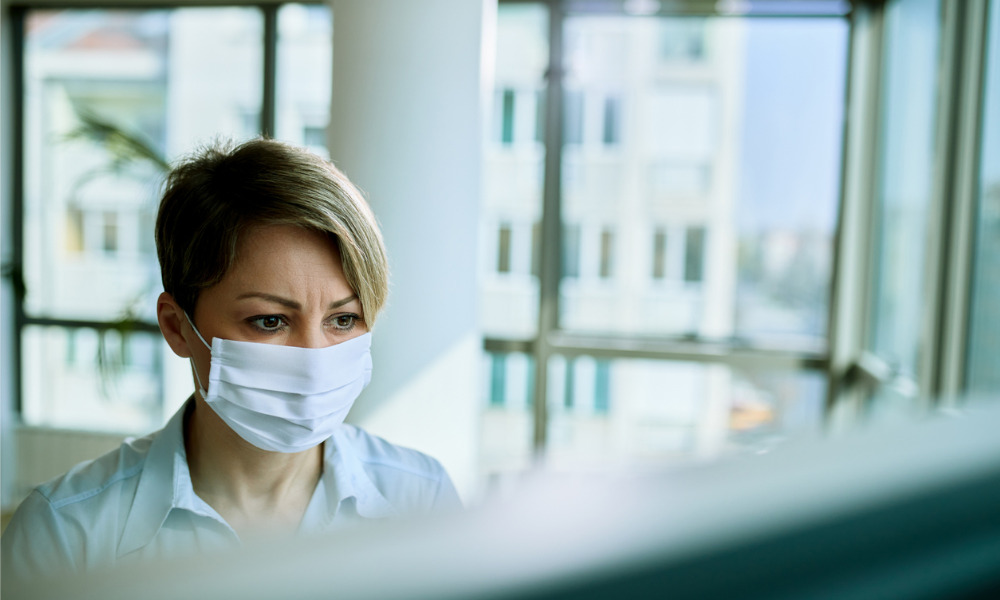 When it comes to returning employees to the workplace as the COVID-19 pandemic subsides, not surprisingly the vast majority of companies in Canada (92 per cent) are putting employees health first within their employee value proposition, finds a survey by Aon.
Eighty-four per cent are prioritizing employee communications and total wellbeing while 71 per cent have put an increased emphasis on work-life balance.
"Although the humanitarian and economic toll of the COVID-19 pandemic continues to climb, many organizations are beginning to shift their focus from crisis management and business continuity to planning a safe return to work, amidst a new normal for business operations once stay-at-home regulations begin to relax," says Rejean Tremblay, chief commercial officer at Aon Canada. "Organizations are taking proactive steps to improve their workplace and ease the return to the office."
However, 59 per cent of companies aim to encourage more employees to work virtually on a permanent basis.
Many employers are providing new health and safety protocols (78 per cent), sending numerous messages from senior leadership (73 per cent), informing employees about the organization's financial health (40 per cent) and highlighting wellbeing resources and tools (36 per cent).
Canadians' mental stress change score increased considerably in March, according to a separate Morneau Shepell survey.
Strategic return
More than nine in 10 (93 per cent) of employers favour a government-based approach to bring employees back to work while 82 per cent will stagger by role prioritization and (71 per cent) will stagger by geography or location, found Aon's survey of 1,970 organizations, with 509 applicable to the Canadian region.
And all employers plan to implement temperature check sites at work, either hosted by trained staff, thermal cameras or on a self-reporting basis. Most companies will also request that their employees complete a health assessment survey upon their return.
More than half (52 per cent) have considered implementing a formal COVID-19 assessment program, but only 41 per cent will plan to actually do so. For organizations conducting testing for employees, one-third will enlist an on-site designated test provider (40 per cent are considering this) while 25 per cent of companies would prefer to engage an off-site designated test provider (50 per cent are considering this).
Other survey findings include:
92 per cent will close access to common areas
97 per cent are likely to reconfigure their office layout to make for a safer environment.
60 per cent plan to provide employees with personal protective equipment when they return to work
37 per cent acknowledged a need to review their operations, considering a long-term restructuring of their operations and workforce.
Nearly four in 10 (39 per cent) American workers were forced to stop working or to work remotely amid the COVID-19 pandemic, and 51 per cent of them cite their fear of getting sick as the top reason for not going back, according to a separate PwC survey.
As business leaders in the U.S. reopen their workplaces as the COVID-19 pandemic subsides, two-thirds (64 per cent) say they're very confident they can provide a safe working environment, according to another study.