'Employees aren't getting healthier; they're getting less engaged and turnover is increasing'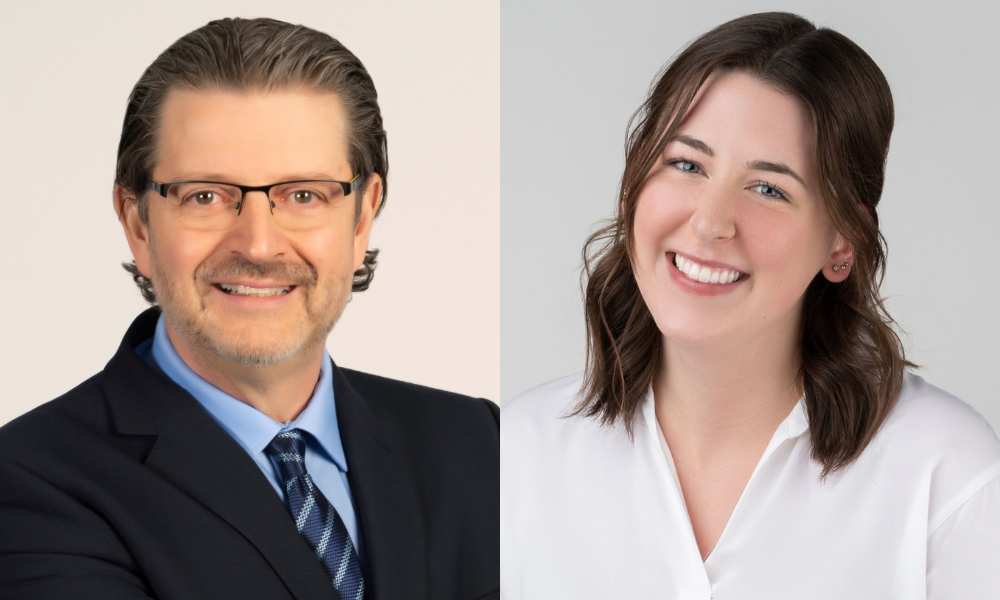 For some time, organizations have been investing in wellness initiatives.
But they don't seem to be garnering the desired results, according to a study by the Returns On Wellbeing Institute (ROWI) in Cape Cod, Mass.
"We were rather surprised to find out that corporate America — and I'm sure Canada too — was spending over a billion dollars a year for programs and not getting much [in the way of] returns and employees aren't getting healthier; they're getting less engaged and turnover is increasing, and there seemed to be something terribly wrong about that paradigm," says Jim Purcell, cofounder.
The study found that while many wellness initiatives emphasize physical health, and sometimes mental health, other areas such as financial wellbeing were not always considered.
6 best practices
The study looked at 18 award-winning wellness programs in the U.S.
"We were looking to see are there fundamental, evidence-based best practices that would support something that would get returns for businesses and better outcomes for employees? So the answer is yes," says Purcell.
Through interviews with employers that had third-party validations that they were doing things well, ROWI presents six best practices, stating that wellness programs should:
become strategic imperatives
focus on culture
employ a whole-person approach
include support from senior leaders
align with corporate purpose
be measured for their success.
What seems to be missing in a lot of these offerings is a holistic approach to wellbeing.
"When wellness is viewed as a program and it's housed under HR or a small wellness department, by definition, it's not linked to the larger organization's strategic DNA," says Steven Van Yoder, cofounder of ROWI.
"It's just a siloed thing over there that's part of a department but it doesn't infuse itself across all departments, let alone up in the C-suite so we can see why this is happening when it is relegated down to program status and just something HR does and don't expect from much from it anyway."
Read more: Financial wellness is often overlooked in many programs, found another study.
Attaching wellbeing to the strategic purpose of the organization is another key to success, he says.
"[It's about] more strategic planning: HR and leadership need to be working together on this stuff. We saw a lot of the best companies that we'd interviewed moving down in the direction that they're laid out."
Building an engaged culture
A holistic focus on wellness is something that is "sorely underrepresented for how important [it is] in terms of building an engaged culture," says Sophie Bryant, digital marketing manager at CloudAdvisors, a Vancouver-based benefits marketplace.
"People talk a lot about building a good culture within their workplace and introducing programs like this but if you're only focusing on specific elements, like physical health for instance, you're not supporting them in all the areas of their life that might have an impact on their work."
By employing a check-the-box attitude and not tying wellness into culture, many businesses are missing the boat, she says.
"It's educating your highest level within your organization to understand how they can support employees on a day-to-day basis and then that's how you build a culture of feeling accepted in the workplace; being able to go to your employer and saying, 'I'm struggling with something, and I need this time off, or I need to reduce workload,' and not having a fear of repercussion. That's how you really incorporate wellness into your culture overall."
The employee experience
One of the biggest problems in corporate wellness initiatives continues to be overlooked by many organizations, says Bill Howatt, president and founder of Howatt HR in Ottawa.
"Traditionally, these programs have great intentions with the idea — that if we give people knowledge and skills, somehow they will develop habits that will improve their wellness — but they forgot to actually measure the entire employee experience."
By focusing on programs, and ignoring how employees are feeling while on the job, many organizations find programs are not delivering good results, he says.
"If you're looking at trying to drive organizational wellness, you need to look at the holistic experience of the culture: the manager-employee relationship, how work is assigned, workloads; how employees feel they can contribute so that we actually understand that we're not just talking about giving people just information or hoping they'll figure it out themselves, is to be giving them tools and insights so they can practice."
For HR, a first step is to talk to the workforce and find out what they want, says Bryant.
"It's time to update, it's time to look at new trends, and just don't make assumptions about what's best for your employees: talk to them, ask what they want, especially if you're working with a limited budget. Your money is going to go a lot farther if you're putting 100 per cent of it towards things that your employees really, really want instead of just assuming something that they're going to need."
And instead of just justifying wellness spending as helpful to the workforce, more thought needs to be given to the program goals, says Howatt.
"We have to reframe the reason why we're doing it from just 'Hey, we want to help our employees feel better.' We actually want to think about it as almost like our power tool for increasing our profitability and sustainability. The data is becoming very clear and helping your employees flourish is really good for your business, profitability and potential."
Read more: Overall, wellness programs do not work, found another study done in 2021.