'Employers can alleviate some of the challenges... and increase morale'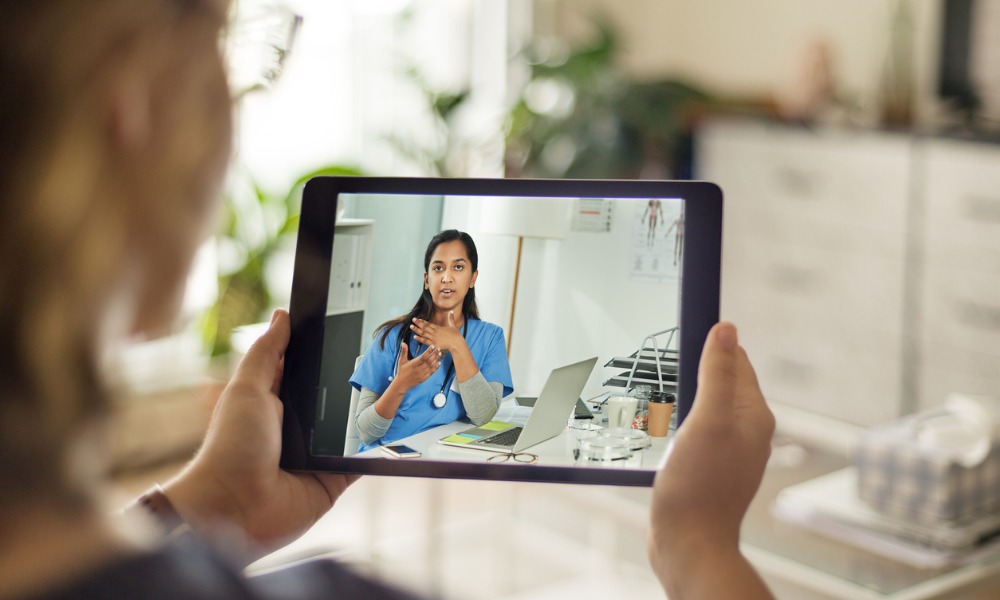 Almost three-quarters (72 per cent) of working Canadians said they would perceive their employer in a more positive light if virtual care or telemedicine was part of the benefits package, according to a RBC Insurance survey.
"Many working Canadians face time constraints when visiting health practitioners, constraints that include wait times to see specialists like psychologists and psychiatrists, the availability of a health-care practitioner and the ability to get time off work," says Julie Gaudry, RBC Insurance senior director of group insurance. "Younger Canadians are even more likely to face these types of obstacles, so by implementing innovative programs such as virtual care or telemedicine, employers can alleviate some of the challenges, which in turn can help increase employee health and morale."
Younger working Canadians (aged 18 to 34) are most likely to indicate that virtual care offering would improve opinions of their employer (78 per cent) compared to those 55 and older (60 per cent), found the survey of 1,501 employees.
The survey also found younger Canadians aged 18 to 54 (52 per cent) are more likely to value virtual care for mental-health services — including consulting mental health practitioners via video or telephone counselling — than their older counterparts (39 per cent).
Among 18- to 34 year-olds, 57 per cent say their mental health is good or excellent, compared to 79 per cent of those older than 55, according to RBC Insurance .
Mental health care is seen as the most important health-care benefit offered by employers, according to a recent Robert Half survey.
RBC also found that 66 per cent of working Canadians prefer a mobile app to manage and access their insurance benefits as opposed to paper mail, telephone or online services. This preference is highest among younger Canadians, particularly those 18 to 34 (77 per cent) compared to those 35 to 54 (66 per cent) and 55 and older (48 per cent)).