Most employees feel rule-breakers should face consequences: Survey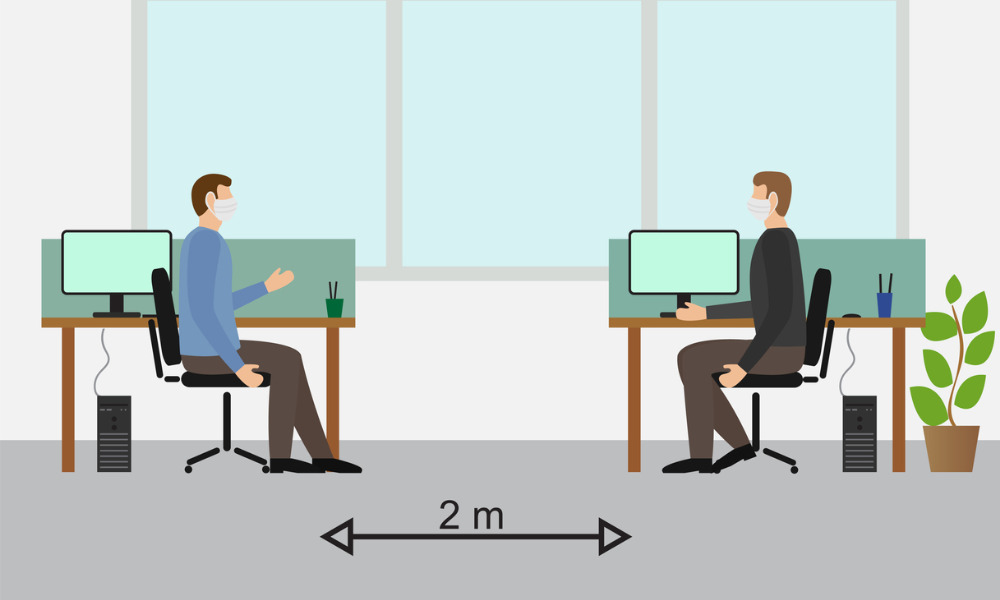 If you can't follow the rules, there should be consequences.
That's a major finding of a recent survey that found three-quarters (74 per cent) of employees feel that non-compliant workers should face consequences if they're not obeying COVID-19 related safety measures at work.
Employees would want to see employers taking the following sanctions on non-compliant workers:
verbal warnings from supervisors (61 per cent)
written warnings from supervisors (59 per cent)
job suspension (37 per cent)
financial repercussions, such as paying a fine (34 per cent)
mandatory return to working from home (24 per cent)
"As workers return to offices around the world amidst the ongoing COVID-19 pandemic, employers and employees alike are going to need to navigate new safety precautions within the workplace," says O.C. Tanner, which released the survey.
"Employees returning to the office will be prioritizing their health and wellness alongside work more than ever before and they expect to be supported by their company and its leaders. With this in mind, companies should implement measures that inspire confidence in their people as they continue to get through this trying time together."
For more timely, topical stories like these, subscribe to our FREE e-newsletter today!
Safety measures wanted
Before going back to work, almost three-quarters (71 per cent) of workers want their employer to ensure adequate spatial distancing between all employees and their workspaces or desks, found the survey of 1,399 full-time employees in Canada, the United States and the United Kingdom.
Other requirements workers would like to see: