Connecting with colleagues, staying focused among challenges for remote workers: survey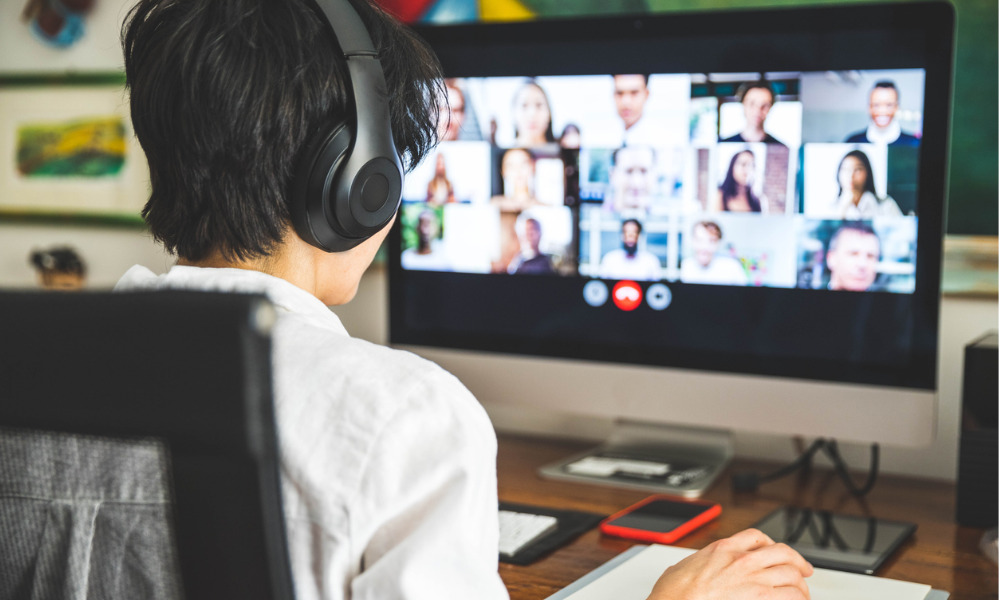 Canadians are divided when it comes working remotely during the COVID-19 outbreak and beyond, according to an ADP survey.
When it comes to returning to the physical office, 44 per cent say they prefer to work remotely in the long term, while 45 per cent are looking forward to a return to the workplace.
"We're obviously split on how we feel about this new normal of working remotely, but we're optimistic that there are some good things that can come out of this for individuals," says Heather Haslam, vice-president marketing at ADP Toronto.
The biggest downside to remote work is the lack of meaningful contact with others, says Haslam.
"The most common challenge is actually connecting with each other, connecting with colleagues or team members [57 per cent], but there are a number of other ones as well [such as] staying focused, managing multiple distractions. That was the second one [42 per cent]."
Productivity, stress challenges
When it came to performance measures, some were feeling more productive, while others were less so, found the survey of 500 remote workers between April 20 and 21.
"More than a third [34 per cent] actually thought that the measures on performance -- things like quality of work or productivity, the hours of work -- it's decreased, whereas 44 per cent said it's stayed about the same," says Haslam.
"The fact that we have findings around a difficulty with managing mental health and physical health means that there's an opportunity for HR and leaders and employers to support people," says Haslam.
"It is very important to be checking in with people and to do that using technology, using the tools that are available. HR needs to encourage everybody to do that, even if it's not necessarily intuitive for folks, but to provide tools around managing wellness, mental health and physical health. Encouraging them how to take breaks, how to balance childcare with work and tips and tools that are working for different people and equipping others with those proven tools."