Study finds rising levels of conflict at organizations, but outcomes can be both positive and negative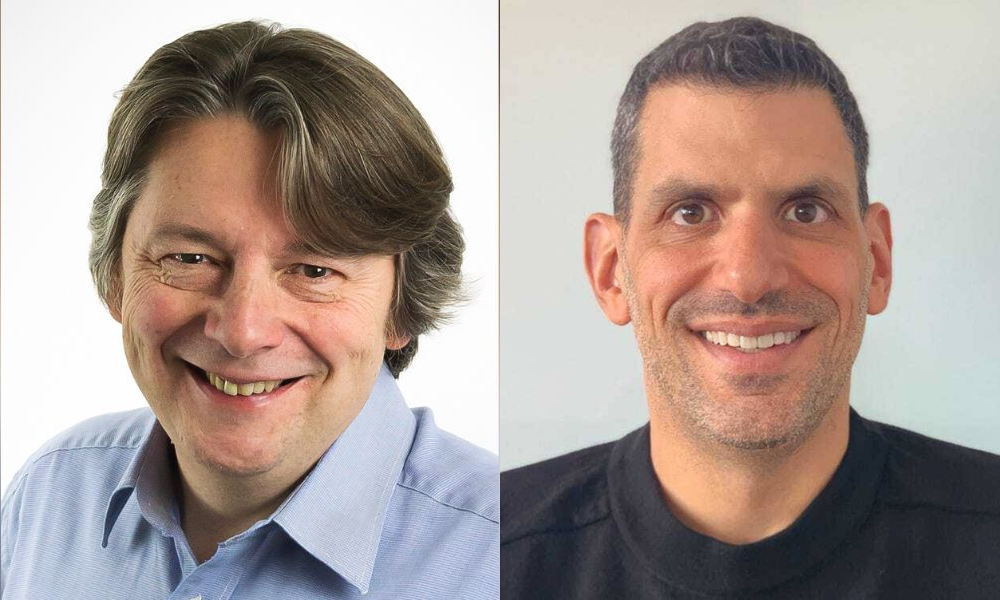 Not all workplace disagreements are a bad thing and should be looked at more positively.
That's according to new research from the Myers Briggs Company, which surveyed 271 people six months apart.
"One of the bottom-line findings was that, actually, in general people felt they managed conflict at work reasonably well. Not everybody did but most people did," says John Hackston, head of thought leadership at the Myers-Briggs Company in Oxford, U.K.
"Half the group, 52 per cent, said that if we think of the outcomes of conflict, it's a mix of positive and negative things."
However, people who see conflict more negatively felt less valued in the workplace and have lower levels of job satisfaction, says Hackston, "so there's a case for helping people to work with conflict, and see positive conflict in a more positive way."
The benefits of conflict
The results show that organizations would do well to adjust their views around conflict as it should something that is embraced, rather than feared, says a senior HR leader.
"[Myers-Briggs] talked about how conflict presented the opportunity to build relationships and increase collaboration and cooperation, and this is a really important premise, and the notion that out of conflict, can often come very good things," says Paul Rubenstein, CHRO at business intelligence firm Visier in Vancouver.
Read more: Getting it right: How to handle a leadership crisis
Instead of dreading conflict in the workplace, sometimes the opposite is more damaging, he says.
"Often, it's the absence of conflict that worries me the most. It is when we are operating off of inertia or instinct, or we aren't approaching problems with the beginner's mind or we aren't questioning why or how can things improve, or we aren't innovating. There's something natural about innovation, improvement and conflict because you're pushing against the status quo, or requiring effort and people to change," says Rubenstein.
"This is a really important thing to remember: we stigmatize conflict as being bad, there's something inherent in the way we process that word as human beings."
The finding that workers spent more than four hours per week in conflict should also not be looked upon as negative, says Rubenstein.
"It's time spent often improving or finding clarity, or resolving breakthroughs or addressing malaise. We get upset about the customers and employees that leave us and never say anything. If we haven't created an environment where healthy conflict can happen, then we're never going to really understand each other and unlock the full potential of ourselves as employees, managers, or as businesses."
Growing levels of conflict
On average, respondents said they spent 4.34 hours per week dealing with conflict at work, which is considerably higher than in 2008 when the same survey found people spent only 2.1 hours per week in conflict.
"The most common cause was poor communication, followed by lack of clarity, followed by workloads which are too heavy, so many of those issues still extend at least within the purview of organizations, of the leaders and managers, to do something about it," says Hackston.
Read more: 1 in 5 workers face increased aggression at work
That lack of proper communication can also be cause by a "gap in understanding about expectations, or a gap in empathy," says Rubenstein.
"It's when people say, 'I expected one thing with you and it was either unspoken or unclear.' And this is not just about what managers expect of employees, it's what employees expect of their managers. Often we have unwritten or unsaid wants or needs or unspoken contracts around the workplace and when these expectations aren't there, that's a real problem."
However, the next item on the list was "personality clashes" which can be best managed by training around how to handle conflict in general, says Hackston.
"There's a case there for building up people's self-awareness, building on people's knowledge of how they deal with conflict, their typical approach to conflict. By increasing self-awareness, hopefully reducing the likelihood that they are going to have those clashes will help people by understanding themselves."
Coping with conflict
For managers who wish to handle conflict in the best manner, it starts by adjusting their listening skills, according to Rubenstein.
"I always tell managers 'Seek to understand before you seek to be understood' and the ones who follow that are better listeners, are better at handling conflict. It's hard as human beings when our body responds to conflict, it's just the way that we're wired, the fight or flight response, and so to be present, to be egoless, to be listening deeply, that's the way through conflict."
The way managers come to grips with conflict is also a crucial tool in a good leader's arsenal, says Hackston.
"Ninety-eight per cent of respondents said that conflict handling was extremely important or very important as a leadership or management skill and managers who show a more collaborative style, this win-win style, the people who work for those managers, tend to have more positive experience with conflict, cope with conflict better, have high job satisfaction itself."
"We're all individuals, we all have our own styles of working, we have ways to deal with conflict but it may be that a flexible style to take a more collaborative approach, when it's appropriate, that might really improve a relationship with some of your reports," he says.
The role for HR is to educate the workforce that sometimes disagreements can be a good thing, and it should be recognized that way, according to Rubenstein.
"HR has to help people understand what good looks like for constructive conflict and set an example. HR has to beat the drum about not shying away from conflict, and embracing those things that make us different, or that present differing ideas and HR has to help people practice and give them resources to read about this. But, HR also has to make sure that constructive conflict, just like any good communication, is part of the culture that builds trust."