'As an employer, it's always encouraging to be able to offer employees the ability to better themselves and better their skill sets'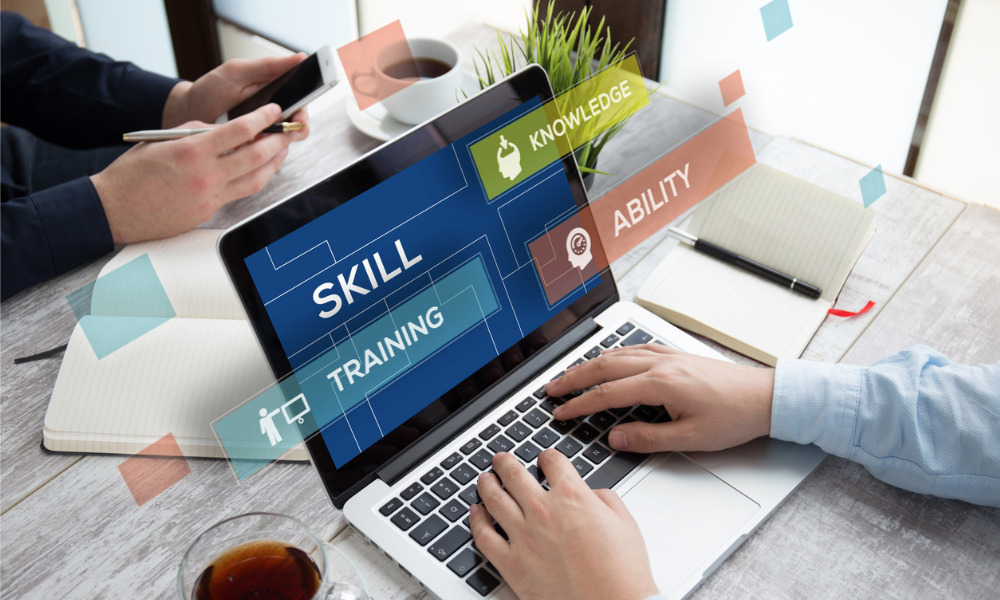 Internal training and upskilling can be important for employee engagement and retention, especially during times of change and rethinking of the workplace. Canadian HR Reporter talked to Luke Megarity, president and COO of iTacit in Fredericton, a learning management platform supporting employee engagement, communication and upskilling for organizations in various industries.
Q: What is upskilling and what is its value to employers?
A: When we talk about skilling, that's the commitment to provide training to employees. Upskilling and reskilling refer to training on not necessarily the skills employees need to do their job in particular, but shifting the focus from one area to another that provides supplementary skills to encourage employees to be better at their jobs, and just be better employees all around.
Some of the skills that we're seeing organizations utilize are not necessarily just skills for the job, but also soft skills.
Q: What does upskilling do for workplace culture?
A: When organizations are providing soft skills and training outside of the actual skills for their position, it brings a sense of enlightenment or engagement that really shows that the employer cares about employee wellbeing. Some organizations use upskilling for mental health, better self-care, and to handle stress a little bit. It just shows that, from an engagement perspective, your organization cares about you and wants you to succeed.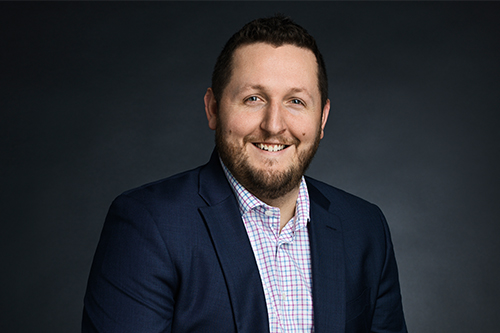 Luke Megarity
And we're seeing that a lot more now than ever before, especially with the millennial age group that's coming into the workforce and representing a big part of that workforce. It certainly shows that management cares for their employees, giving them the right tools to upskill.
Q: How can employers promote upskilling to employees?
A: It used to be thought of as a boring push from employers to do. But when it's shown as more than just training on a certain skill that's required for their job, and more around the lines of soft skills and other different types of training, it really encourages people to get out of the bubble and learn a little bit more.
The workforce is ever-evolving and employees are starting to recognize that by being trained, it will allow them to have different insights and potentially take on new responsibilities. As an employer, it's always encouraging to be able to offer employees the ability to better themselves and better their skill sets. In return, people get excited about that.
Q: What are some effective ways to bring knowledge to employees?
A: When you think of training and upskilling, you traditionally think of sitting in a classroom or in a conference setting. Being able to digitize that, making it all about micro learning, being able to do courses on your own time and bringing technology into the field, has been extremely helpful for encouraging employees to sign up. Being able to do courses from the comfort of their home or on their own time, from their mobile phone or their own device, makes it a lot easier. And also tying in social aspects that revolve around employee engagement.
[It's about] being able to take part in something that employees are looking for, more now than ever — to be part of something and not just necessarily a number within an organization.
Q: What are some common mistakes employers make in developing internal training?
A: The biggest mistake is putting too much emphasis on either in-class training or digital training. I think there needs to be a hybrid model. [Also] too-long courses or too much work. Nowadays, everyone is interested in micro learning and being able to get a knowledge base relatively quickly by breaking it up into segments. That helps employees do a self-learning path.
There will always be mandated courses, but giving [people] the option to pick and choose courses based on their interests is really important. We see a lot of organizations forgetting that.
Especially in adult learning, it's more about absorbing the content than passing or failing. In some businesses, there's a stigma around passing or failing courses. [It's about] getting employees to embrace and retain the knowledge rather than putting that fear of a pass or fail is something to aim for.
Q: How can an employer implement a good training program?
A: I suggest first having a plan, having a strategy, and understanding what types of training they want to offer to their staff. Once you have an idea of what you want to do, set up an approach to make the courses viable and less time-consuming. Find a technology partner that is flexible to help present those courses. And finding the right content partners is important.
Once you create an implementation and rollout plan, get buy-in from all stakeholders and make sure that the courses are easy to take. Setting up those expectations is absolutely important for all stakeholders.