The quick rise of remote work is an opportunity to revamp the employer-employee feedback loop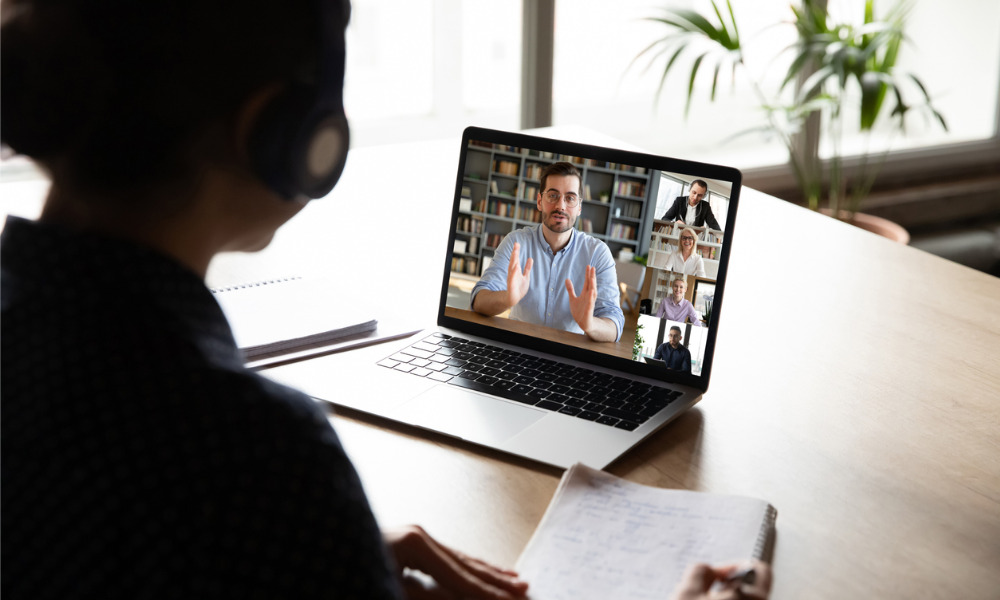 Almost six in 10 workers still feel connected to company culture despite working from home during the pandemic, according to a study. The maintenance of this connection is likely related to their employers making an effort at staying in touch, as 72 per cent of respondents in the survey of 5,010 employed workers across Canada, the U.S., Australia, and New Zealand said that their employer provided clear and timely communication.
A big part of keeping remote employees connected and feeling like they're still relevant is effective performance management and employee feedback processes. This converts employees into active stakeholders, aligning their passion and skill sets with the areas of their roles that engage them the most — which contributes to the best result for the organization and its customers, says Ann Buckingham, executive HR relationship manager at ADP Canada and host of the webinar "Remote Employee Feedback & Performance Management."
She also says that a good system allowing for employee feedback can help identify and leverage the strengths of team members, filling in the gaps among the team and allowing employees to use their strengths as much as possible — which in turn fuels engagement and productivity.
There are several indicators of whether an organization has effective employee feedback practices. According to Buckingham, these can include: better employee engagement (which drives performance and is a predictor of performance-related behaviours); reduced turnover rates (which improves retention of quality employees and mitigates replacement costs); more informed decisions for the organization; better employee performance; and better leaders.
"Every employee expects appreciation, but they also expect their manager to coach and share best practices that can boost their performance, which results in achieving organizational goals," says Buckingham. "Sharing and receiving feedback is a two-way process — managers can continuously improve and become better leaders by ensuring they actively work on feedback received from their team and address any blind spots."
Naturally, HR plays a central role in an organization's performance management and employee feedback programs. HR professionals can do their part to empower managers and their teams by introducing and supporting technology that opens channels of regular communication and allows leaders to learn what obstacles employees face every week, as well as what they enjoy doing.
When it comes to developing and promoting new processes, it isn't easy changing the mindset of an organization and its senior leadership, says Buckingham. HR professionals should review the organization's current system, business priorities, and readiness for change and put a business case together if there's a fit, she says.
The pandemic has changed the way many workforces are structured, both during the crisis and going forward longer-term. Traditional performance reviews weren't cutting it even before the pandemic, and now having employees in remote locations has fuelled the growth and adoption of new technology, says Buckingham, as well as a mind-shift from senior leadership teams who see the benefits of remote workplaces for employee engagement and organizational finances.
To make this sustainable, HR should push their organization to get rid of outdated and unwanted performance review practices and "embrace the new world with elevated levels of regular feedback and online check-ins," she says.
"If you make everyone feel like a rock star, they will believe they are part of a rock star culture, and when they're talking with clients, they will be recognized as being part of a rock star organization," says Buckingham.
Access ADP's free webinar "Remote Employee Feedback & Performance Management" here.