'We have this tremendous number of dispersed people who no longer have a very firm tether to their organization, to their teams, to their workplace cultures'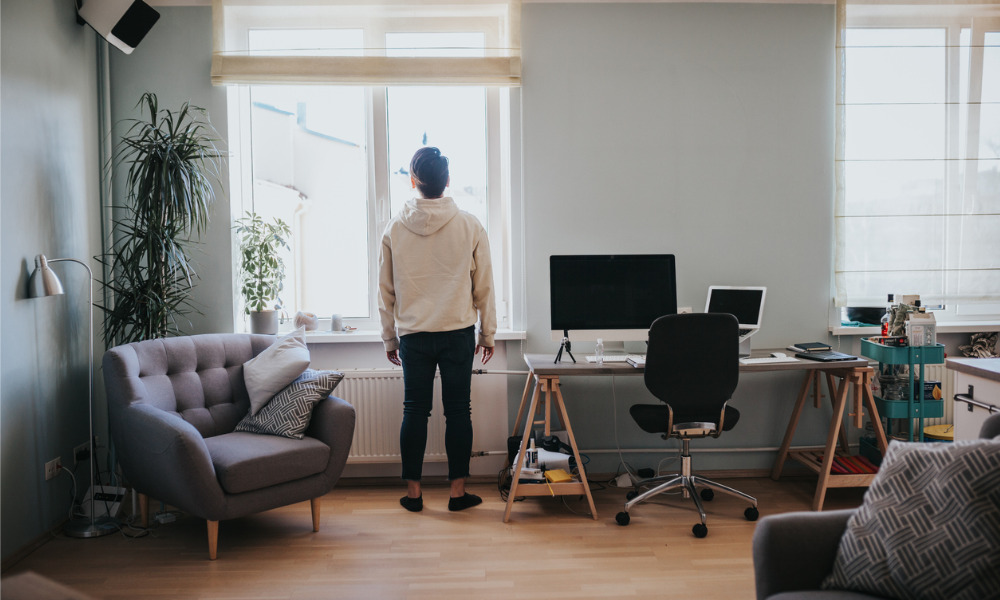 The remote work setup forced upon all of us by the COVID-19 pandemic has led to feelings of isolation and alienation among workers, according to a recent survey of 406 remote workers, largely from Canada and the U.S.
More than four in five (82 per cent) are experiencing communication obstacles and 83 per cent reporting feeling disconnected from their workplace culture.
It's safe to say remote work has muted many norms and practices of workplace culture that build belonging, according to inclusive workplace learning company Dialectic and intranet software platform Jostle, which ran the survey.
"What's happened with this rapid shift towards remote work is that there are these new forms of barriers to inclusion that have [arisen] as a result of that. So simple things like the quality of your internet connection, but also things that are maybe specific to the pandemic that if we don't watch, will become a fixture of our work [such as] social isolation, lack of communication," says Aaron Barth, founder and president of Dialectic, in an interview with Canadian HR Reporter.
Rapid shift to work from home
And the suddenness of the shift towards a remote setup may be to blame, says Bev Attfield, principal of workplace science at Jostle, in the same interview with Canadian HR Reporter.
"Organizations have had to focus on a very rapid change, so they were operating in a very reactive mode to moving into this new mode of working, basically overnight. And so many organizations have favoured the operational and functional aspects of leading their businesses [to] continue what they do," she says.
"And the human aspects of that have suffered for it. So we're seeing a study that people are disconnected, people are shouldering more responsibility than they were prior to the pandemic, we're seeing that people are carrying various amounts of stress. The outcome of that is we have this tremendous number of suddenly dispersed people who no longer have a very firm tether to their organization, to their teams, to their workplace cultures… people's experiences at work and their means of feeling like they belong there have become muted through the process."
And that leads to a number of mental wellness concerns, including overwork because people are in hyper mode to make sure that they are contributing, in addition to the background context of the global pandemic, says Attfield.
"This is not a shift to remote work – this is a shift to remote work during a pandemic. And that has necessarily added significant layers of stress."
More than a third (34.7 per cent) of new teleworkers say they work longer hours now, according to a Statistics Canada report.
Performance surges
Interestingly, these feelings of isolation have not been hurtful to employees' performance, according to the survey.
"Employees are actually performing better and they feel that their teams are more productive, but they feel like they don't belong. So, performance has gotten better but feelings of belonging have gone worse. And that's sort of interesting because the empirical work in the space around employee performance actually suggests that performance goes up when feelings of belonging go up," says Barth.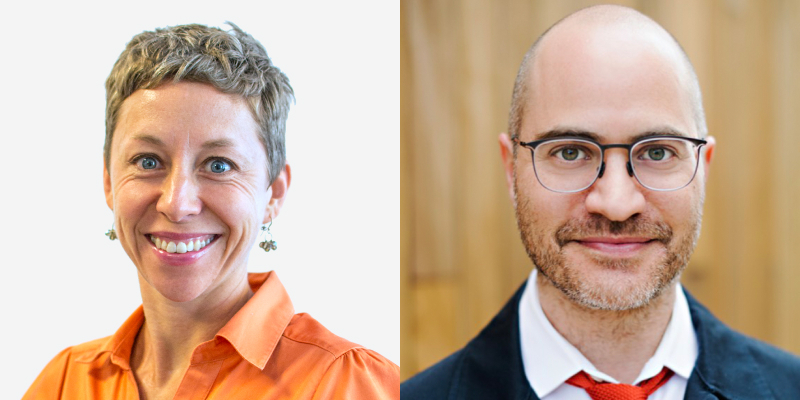 Bev Attfield and Aaron Barth
Eighty-two per cent of managers in the U.S. feel their workload has increased but 80 per cent say they have been more productive, according to a separate report.
It may be because people became hyperactive in crisis mode. However, this may be coming to an end, he says.
"What the empirical models would suggest is if we continue on this path and we continue to erode that sense of inclusion, that performance will start to decrease. So, there's a short-term return on this hypervigilance and focus that likely, over time, will decay."
As a result, employers should de-escalate from crisis mode, says Barth, and try to return to a more normal level of output and expectation for their employees. They should also support a more healthy workforce," he says, "and that is what's going to propel better performance in the long run."
Canadian HR Reporter recently spoke with an expert about managing performance at home.
The human side
To address this issue on the management side, employers have to end the short-term way of thinking as they continue to do business amid the health crisis, says Barth.
"To nurture relationships and improve our sense of belonging, we need to have a longer-term view of life, because relationships happen in a long period of time and they are organic and they shift around," he says.
"The question is how quickly can we gear down from that [reactive] state into a state that fosters belonging, fosters relationships, fosters inclusion."
Employers and workers alike have a role to play in solving the issue of inclusion amid these trying times, says Attfield.
"It's about each and every one of us going back to the basics of human caring and just showing compassion and trying to understand that others are having a very different experience to you. And reaching out. I think there are some basic reach outs that we can do that can really help us foster stronger relationships," she says.
"We have an opportunity to build a completely new way of working as humans. We've got to put the human side of it back in there. Looking for those ways where you can just stop for a moment and just think about the humanness of what you're doing. I think that will take us a long way into getting us off of this really intense crisis mode we're operating in."