'Managers don't always have line-of-sight into their team's workload'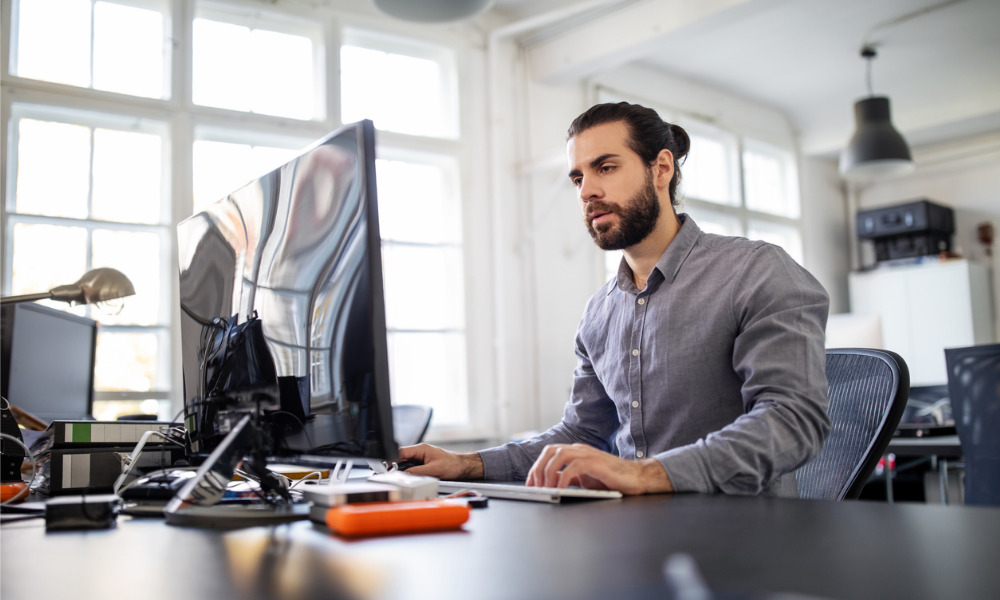 Nearly half (48 per cent) of senior managers give employees the ability to choose when they work.
And nearly one-third (31 per cent) say they don't mind if their workers put in fewer than 40 hours a week, as long as the job gets done, according to a Robert Half survey.
However, almost two-thirds (61 per cent of) workers say they need at least eight hours a day to get their job done.
Nearly half (49 per cent) of Canadian employees say their workload is heavier today than before the pandemic, according to a previous study.
Heavier workloads
More than half (52 per cent) say they are doing more video calls now than six months ago, and more than a third (34 per cent) say the time spent in these meetings is wasted.
One-half (52 per cent) of employees also say they never completely disconnect from work during business hours. These workers also feel obligated to respond to messages and requests immediately, even during breaks.
The report is based on a survey of 800 senior managers conducted June 4 to July 1, 2021 and more than 500 adult workers in August.
"Although companies are offering greater flexibility to support employee well-being, managers don't always have line-of-sight into their team's workload," says David King, Canadian senior district president of Robert Half.
"An employee with a long to-do list may feel pressure to work non-stop, which is why organizations must do their due diligence prior to introducing flexible schedules. Auditing processes, projects and deadlines, and checking in regularly, will help employers determine the work arrangements that work best for their staff."
More than three-quarters (76 per cent) of workers say they spend up to three hours per day on data entry tasks, according to a separate survey.
Encouraging breaks
Taking a break brings a lot of good to workers, according to Haeli Harris, lead counsellor at Nivati. It gives workers a chance to refocus, lowers stress, boosts engagement and improves mental health.
"Employer support is critical to mitigating burnout, including bringing in outside help, but employees are also responsible for establishing a healthy relationship with work," says King. "Workers can protect their time by setting clear boundaries, keeping open lines of communication with their manager and raising concerns as soon as they arise."
Employers can also encourage remote workers to take breaks, says Lia Sanders, partnerships and communications director at Desana. They can do this by making use of Slack emojis, communicating the best ways to take breaks and enabling workers to work with each other.