'We're a fun, engaging, collaborative culture and we struggle with maintaining that with everybody at home'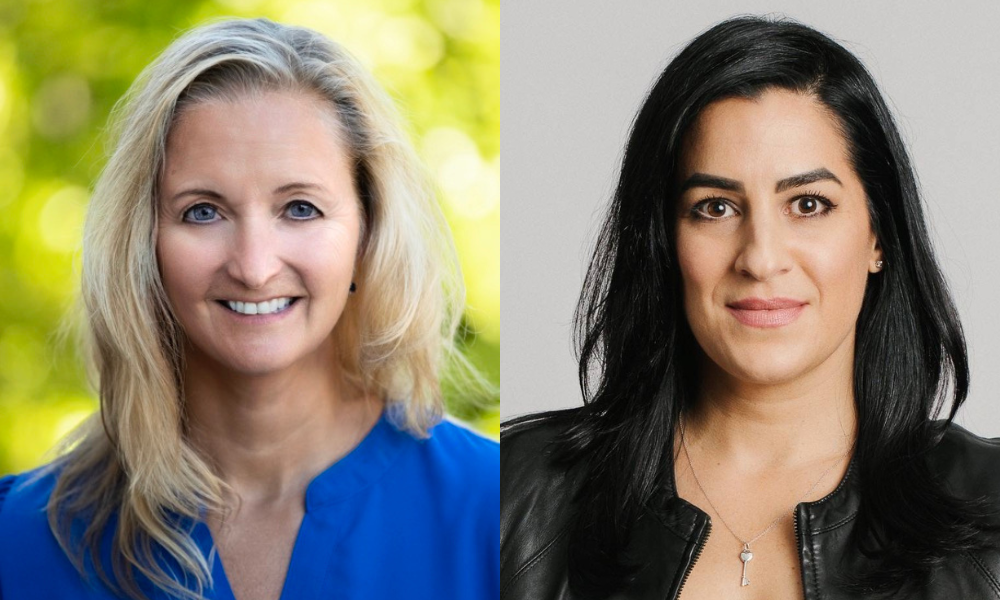 When Wesgroup Properties reopened its office to employees after the crisis of the pandemic, management had some challenging discussions around how to re-engage and recreate the original culture.
"We wanted more in the office," says Alisha Scichilone, vice president of people and culture in Vancouver.
"We're one of those companies who felt that… our people do thrive here; we're a fun, engaging, collaborative culture and we struggle with maintaining that with everybody at home. Microsoft Teams and Zoom can only take you so far."
Initially, there was reluctance, she says: "As people started to come back in, the response was, 'Oh, I was a bit nervous coming back. But now that I'm back, I love it and I want to be here.'"
Read more: How many workers are refusing to go back to the office?
Hybrid helps
With the massive shift to work from home over the past couple of years, HR and employers have been challenged with – and concerned about – maintaining a strong corporate culture.
But the results of a recent survey by Gallup are encouraging: 23 per cent of hybrid workers feel strongly connected to their organizational culture, versus 20 per cent of employees overall.
And 55 per cent are less likely to look for work elsewhere while 68 per cent are less apt to become burned out.
One of the benefits gained by hybrid workers is the flexibility, says Scichilone. The company has asked employees to follow a four-days-in and one-day-at-home model because it fits well with their culture.
"We don't force people to be here five days a week, but certainly many choose to be here five days a week," she says. "That tells us a lot in terms of people wanting to be here."
Supporting leaders
The flexibility has been important in making front-line workers feel more connected, however, the same is not true for leaders, according to Gallup, as it found hybrid managers are less connected than those they manage.
For one HR expert, this is hardly surprising.
"Many of the people that I know who are in leadership positions, they aren't given a choice. [Employers are] saying, 'No, you are back to work this many days if you're director and above, whether you like it or not, and we're requiring that.' I suspect that the element of choice isn't there for managers and supervisors where it might be for other kinds of workers," says Jessica Grossmeier, workforce wellbeing researcher and founder of Jessica Grossmeier Consulting in Gilroy, Calif.
So, how can these leaders be better supported? It comes down to an abundance of communication, according to Scichilone.
"We'll pull our leaders together — those that manage others more on the senior side, director-level and above — and really help them understand what's happening, why it's happening so they're prepared when we go broadly to the organization to have those more intimate one-on-one discussions with their team members."
As well, training on such areas as how to have difficult conversations and manage new dynamics are also a key offering that can help them better cope, says Scichilone.
"We're in an interesting time where you can't anticipate everything that an employee is going to put on a leaders' plate; there's a lot of pressures in people's lives, and our leaders are not psychologists, and so what we try and do is help prepare them for how to navigate difficult life events with their people."
The in-person element
The Gallup research indicated that the workplace alone does not equal culture but for Grossmeier, that contention might have been "overstated."
"The physical work environment is actually very much influential on how people behave. That's why you have organizations who spend literally millions of dollars on making sure that their workplace environments are safe: they support wellbeing, they're conducive to conversation because there's a lot of thought put into that and so I felt like that was a little bit of an overstatement," she says.
"Culture is definitely more than about the in-person but it is about things like norms and shared values and in how we behave together in our communication."
Read more: What is the future of the physical workplace?
At Wesgroup, culture is generated by the leadership, and HR then steps in, says Scichilone.
"Our job is to weave that thinking into everything we do, whether it's a policy, whether it's a program, whether it's how we communicate internally and so it's paramount in what we do. We're not the compliance HR department, if you will, of olden days — our job is to create a place where people want to be and so whatever form that takes, we explore."
Despite the obstacles, corporate culture can't be ignored, says Grossmeier.
"True attention to culture is tough and ongoing work, and you simply have to prioritize it because if you don't, that's when you can't attract and retain top talent and you've got this constant churn… At some point, you have to pay attention to this."