Many workers not convinced and have concerns about employer accessing personal data: Survey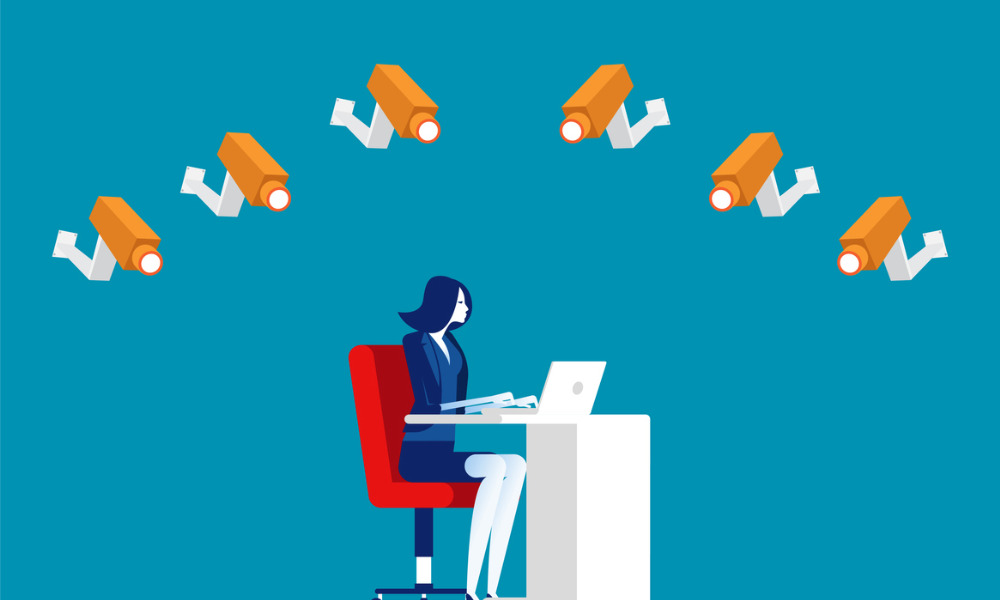 Almost three-quarters of workers in the U.S. say employee monitoring software wouldn't affect their productivity, according to a survey.
Just 13 per cent say it would make them more productive while 15 per cent say it would negatively affect their productivity.
A few workers also expressed concerns about their employer having access to their personal data. This is true for 22 per cent of 18- to 34-year-olds, 31 per cent of 35- to 54-year-olds and 25 per cent of those aged 55 and over, found the survey by Clutch, a ratings and reviews platform for IT, marketing and business service providers.
"Businesses must carefully consider the pros and cons of employee monitoring software," says Seamus Rodd, content writer and marketer at Clutch. "In particular, companies must remember that employees are usually unaccustomed to being monitored and may react negatively if they don't understand how being monitored will help their company."
As artificial intelligence (AI) becomes more sophisticated, the options for employee monitoring are broadening – but employers must proceed cautiously.
However, only 21 per cent of workers in the U.S. believe that their employer is using employee monitoring software to track their productivity, finds Clutch, while nearly half (49 per cent) believe that their company does not use such a software and 30 per cent are unsure, found the survey of 400 full-time workers.
A separate survey found that 90 per cent of workers are open to their employer having visibility into their daily productivity.
Alternatives
Despite the easy availability of options, monitoring comes with real risk to the companies that pursue it and threaten to erode trust between employers and employees, says Reid Blackman, founder and CEO of Virtue, an ethical risk consultancy, and senior advisor to Ernst & Young.
However, "justified fear of a collapsing economy reasonably drives employers to monitor their employees to ensure they are being productive and efficient," he says. "Furthermore, if the tools are deployed with the goal of discovering which employees are in need of additional help… that may be all the more reason to monitor."
But if an employer decides to monitor employees, it is important to do so in a way that maximally respects its employees, says Blackman, offering the following recommendations in the Harvard Business Review:
Choose your metrics carefully by involving all relevant stakeholders.
Be transparent with employees about what you're monitoring and why.
Think about what kinds of carrots can be used to motivate and boost relevant numbers, not just sticks to discourage inefficiencies.
Accept that very good workers will not always be able to do very good work all the time — especially under present circumstances.
Monitor your own systems to ensure that people of colour and other vulnerable groups are not disproportionately affected.
Decrease monitoring when and where you can.