'This age group has the potential to bring really positive change to the way we work'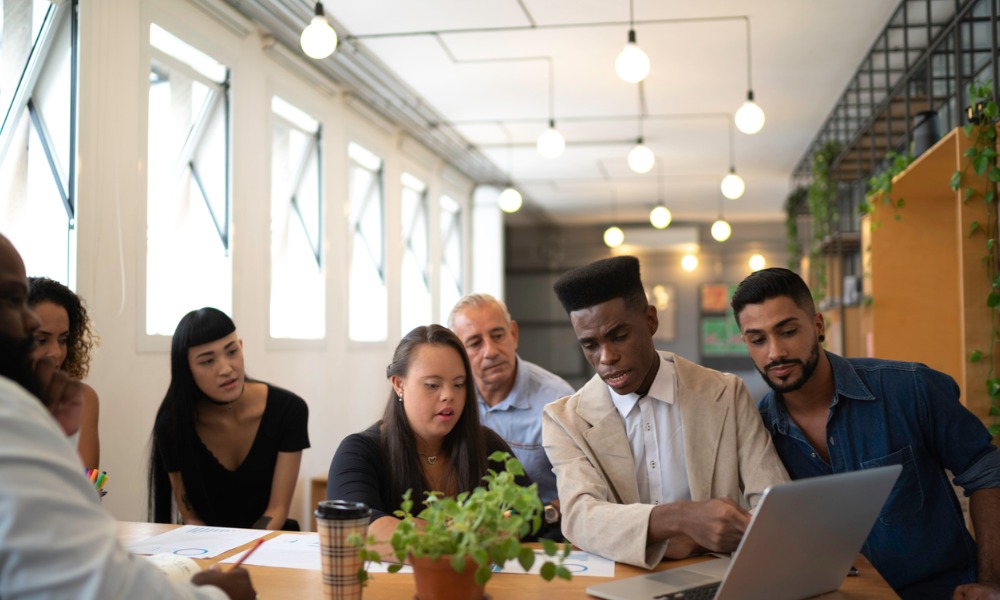 While 46 per cent of older workers think that gen Z employees can help them learn all about digital and social platforms, the younger generation feels that they have much more to offer in the workplace, according to a report.
Gen Z employees think they can teach their older colleagues open-mindedness (53 per cent), creative problem-solving skills (45 per cent) and how to have fun at work (44 per cent), according to the What does Gen Z want at work? report from digital workflow company ServiceNow.
But technology is at the heart of what 18- to 24-year-olds desire in the workplace: 90 per cent say that mobile apps at work have made it easier for them to get information and collaborate while 74 per cent want the tech experience at work to be as easy as it is at home, found the survey of 1,861 Canadians.
More than six in 10 (62 per cent) want to use tech for communication, 55 per cent want solutions for collaboration while 51 per cent want tools for work management and scheduling.
However, 58 per cent of gen Z workers prefer a face-to-face setup when talking to their manager while 20 per cent want augmented reality, virtual reality or holographic meetings.
"Gen Z represents the future of work, and is a growing percentage of the workforce. As companies continue to transform digitally and prepare for the workplace of the future, it's critical we look at the needs and expectations of the employees who will be most involved in and impacted by this workplace transformation," says Marc LeCuyer, general manager in Canada for ServiceNow.
Common misconceptions
As for the biggest misconceptions about gen Z, these are: they are self-absorbed (49 per cent), have short attention spans (48 per cent) and are entitled (44 per cent).
"This age group has the potential to bring really positive change to the way we work," says LeCuyer. "If we want to create the best workplace experiences, we have to look beyond what we assume we already know about this generation and dig into what truly drives and motivates them at work".
The motivations of gen Z differ from previous generations, according to Mary Barroll, president of TalentEgg, in a separate report.
"It has a great deal to do with the fact that they were raised in the shadow of a recession – a very different time than when many millennials were raised... growing up in a booming economy where there are endless opportunities."
And Toronto is among the top five cities – out of 110 worldwide – considered most attractive to generation Z, according to a global survey from Nestpick, a search engine for furnished apartments.