Givex sees gains in productivity with people at home — but in-person work still important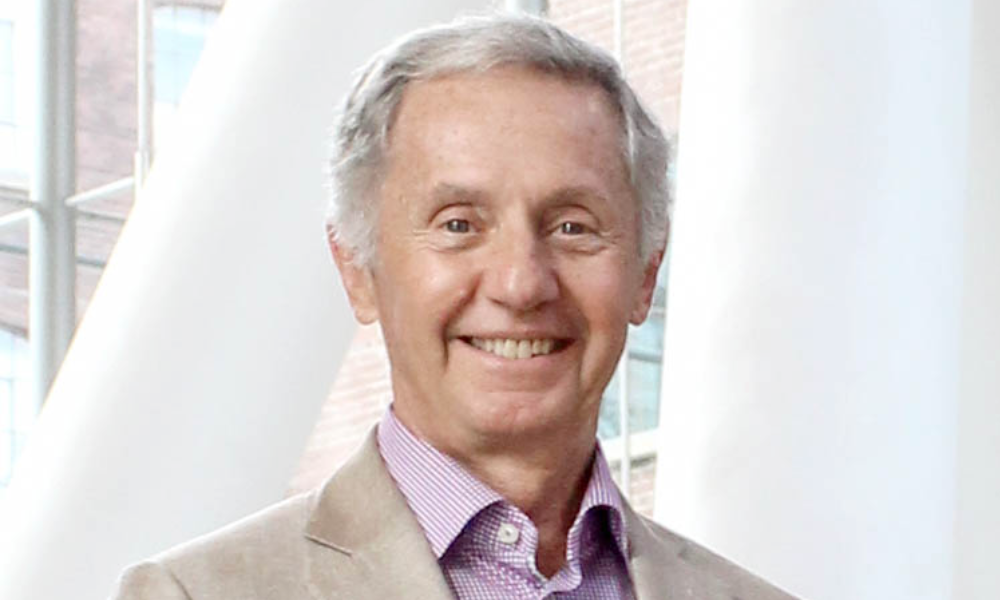 Before the pandemic, Givex was very focused on a traditional setup at its 12 offices around the world.
"We were very, I would say, inflexible," says Don Gray, CEO of the fintech company
"We were very much in the office: 'Get in here, do your job.' Our focus has always been we want people to come in the office, do their work, and then get out of the office and not have to think about it anymore."
But when COVID-19 overturned that approach and people were forced to work from home, Gray came to appreciate the benefits of a remote workforce.
"Even though the pandemic was awful, we managed to get a lot done… we were able to make some acquisitions, we were able to raise funds, we were able to go public, we are able to open up another office, we moved data centers, we did all kinds of stuff during the pandemic. So, we didn't miss a beat. As a matter of fact, I think productivity improved during that period of time."
As a result, the company has decided to have its more than 300 employees work remotely full time, instead of going to one of its offices in Canada, the U.S., Brazil, Mexico, the U.K., Switzerland, Hong Kong, China and Singapore.
"We felt that this would be a great not only retention but recruiting tool for us also going forward," says Gray.
It's ironic, given the fact that Givex — which offers customer engagement, point of sale and payment solutions — was started by Gray and his wife working from a sailboat back in 1999. They are based in the Bahamas.
Flexibility appreciated
But a survey of employees found that many staff wanted to continue to work from home because of the convenience. Roughly 25 to 30 per cent were still keen to work in an office environment, while the rest preferred a hybrid or work-from-home arrangement.
"They had more flexibility, they could handle their own lifestyle choices much easier than having to commute an hour a day or two hours a day in some cases," says Gray.
"As long as they're getting their job done — and we have lots of ways to test that that's actually true — then we don't really care if you start at seven in the morning and have to take an hour off to take your kids to school and you work another two hours, then you take a break and you go for a run, then you come back do your thing."
Staff turnover will continue to trouble Canadian employers, with the "return to the office" a major factor, judging by two new surveys.
While there's been plenty of talk about getting back to the office and the hybrid work setup, few large employers are taking into account employee preferences in the planning.
Tools for success
To keep people connected and productive on the job, Givex developed its own tool called a "Job Jar" to keep track of tasks and jobs and make sure everybody's getting their jobs done.
"If there's any issues, we are able to quickly resolve them," says Gray.
"It's a very effective tool. We built it so that we could remotely manage the company, and now all of our managers, all of our teams, all use this tool to keep touch with what's going on with their jobs and their tasks."
Givex also uses Odoo to keep track of leads along with accounting and administration and acquisitions. Plus, the company uses Microsoft Teams for instant meetings or messaging on laptops or phones.
Employers that employ "best-in-class" tools are seeing nine out of 10 workers reporting themselves as productive, while that number falls to four in 10 at companies with "unsatisfactory" collaboration products, according to a survey by Kahoot!
In-person also important
Givex staff will also be asked to attend two team meetings in-person per month for issue processing, idea sharing and collaboration.
"The teams have to come in for a four- to five-hour meeting every two weeks, once with their team and once with a combination of other teams or team leaders, so that there's a lot of cross-fertilization going on," he says.
The company is using coworking spaces so employees can also come in during the week if they prefer.
Once a quarter, all the team will come together for some sort of a social event.
"We are continuing to try and build a social network of our own team to make sure people are staying in touch with each other and see familiar faces," says Gray.
"We hope that we will be able to keep that cohesion going with the teams and people don't get lost or forgotten."
It's not easy, obviously, with employees being recruited from different regions such as Saskatchewan, New Brunswick or Europe.
"Sometimes it's not possible to get everybody in a room," he says. "We're going to have to try and figure out ways to make it better... we will learn as we go… Givex will adapt and modify what we do as we get feedback from our teams."
Combatting the loneliness of remote work
More than two-thirds (68 per cent) of remote workers say it is "important" or "very important" to have social connections during the workday. This number increases to 77.8 per cent for lonely employees, according to a recent study carried out by #WorkAnywhere and Selina and researchers at Boston University and the University of Canterbury
"We're deeply, fundamentally social creatures," says Ben Marks, founder and CEO of the #WorkAnywhere campaign, an advocacy movement set up to represent remote and hybrid workers.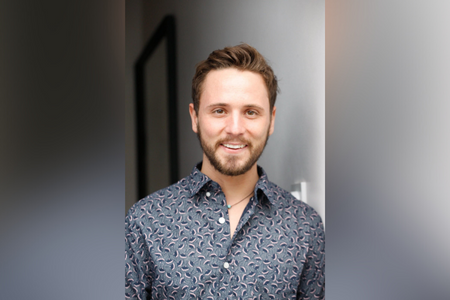 Ben Marks
And there's a wealth of research that points to the fact that people get a sense of belonging from the workplace, he says.
"We believe that consciously, thoughtfully designed remote work can be a way of actually supercharging that belonging, but obviously poorly designed remote work — which is what we've had during the pandemic — can exacerbate those things for those reasons [along with] lockdowns and social distancing and all that stuff."
While there's been much discussion about rising loneliness during the pandemic, despite the access to virtual tools, this isolation started back in the 1980s, long before social media or Zoom calls, he says.
"That connects to really, really deep, almost philosophical, aspects about this increasing individualization and atomization in Western culture."
Back in 2021, six in 10 (60 per cent) Canadians said they are lonely many times during the week while 46 per cent say they feel lonely every day.
And loneliness matters — especially when it comes to the workplace, judging by the study, based on data from 1,100 remote workers around the world.
Researchers found that there is a link between time spent working from home and loneliness. The more time someone is at home, the more likely they are to say that they are lonely.
More than half (55 per cent) report feeling at least some loneliness, with 15 per cent falling into the "at risk" category (lonely "often" or "all of the time").
On the retention side, the least lonely employees anticipate staying for an average of 1.5 years at their job while the loneliest ones expect to stay for six to 12 months.
"Workforce turnover, I think in the U.S., it's like a $1-trillion issue. And many people surveyed about why they leave their jobs say that these issues are things that management could have easily prevented. And so anything that can be done, purely from an organizational point of view, to reduce loneliness and isolation, should be this urgent thing," says Marks.
Plus, there are health issues related to loneliness, he says, citing as examples depression, dementia, heart disease, obesity and addiction.
Coworking provides solutions
To that end, coworking or third spaces make a lot of sense, according to Marks.
"Co-working is potentially a place where you can have your cake and eat it; you can get the benefits of both… with the right policy solutions," he says.
"You get the convenience factor of working from home in terms of you get to avoid the commute, you get to avoid office politics, you get to avoid harassment or power dynamics, if you're a woman, or if you're from a minority group — all of these things that deter people from working in offices.
"But, equally, you get to go somewhere where you get that sense of belonging."
In terms of the recovery, there's a lot of interest in coworking now, says Adrian Joaquin, founding partner and CEO at Workhaus, which provides coworking space.