'COVID isn't going anywhere – people need to know that their health is the top priority. And leaders need to ask hard questions about what's working and what's not'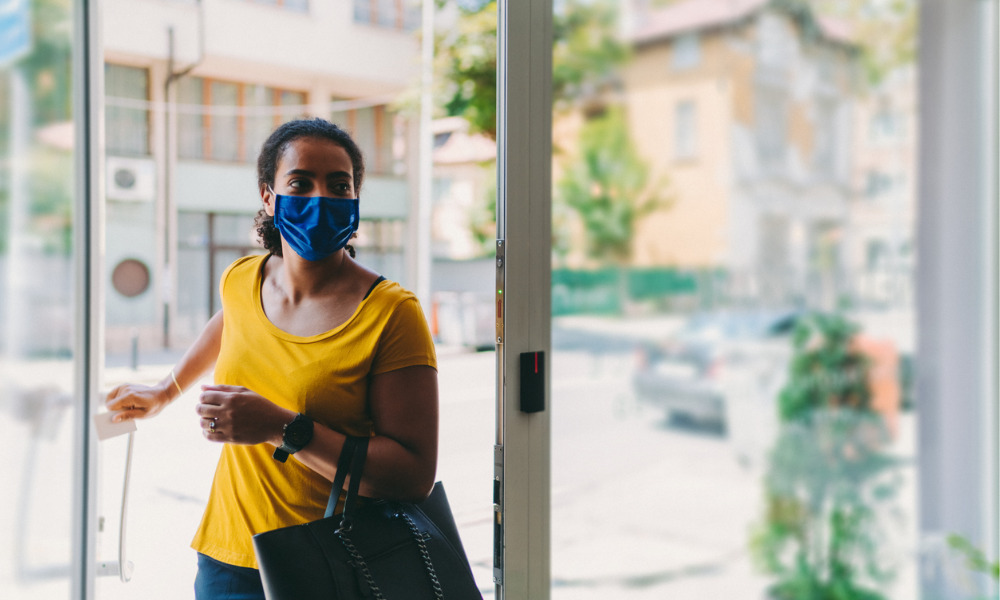 Returning to the workplace has brought a lot of positives for U.S. workers, according to a survey released by Envoy, provider of visitor management systems.
Nearly all of those who have returned to the office (95 per cent) have experienced the advantages of being present on-site, including the ability to separate work life from home (46 per cent), collaborating with co-workers in-person (44 per cent) and hanging out with work friends (39 per cent).
Other benefits include:
face time with managers (37 per cent)
better Wi-Fi and desk set-up (32 per cent)
improved mental health (28 per cent)
getting to know new coworkers in-person (23 per cent)
other perks, such as food (21 per cent)
Fifty-six per cent of senior managers in Canada will require their teams to be on-site full time once COVID-19-related restrictions are completely lifted, according to a separate survey.
Downsides to return
However, a majority (87 per cent) of employees also have concerns about being in the workplace, found the survey of 1,000 US workers, including:
exposure to COVID and variants (46 per cent)
interaction with non-vaccinated co-workers (30 per cent)
costs and time of commuting (30 per cent)
limited flexibility to do personal activities (29 per cent)
And many workers are looking for improvements in the office setup, including:
health checks/COVID-19 vaccination in the workplace (44 per cent)
coordinating schedule with coworkers (32 per cent)
contactless office entry via mobile (29 per cent)
virtual whiteboard brainstorming (25 per cent)
reserving desk space near coworkers (24 per cent)
booking conference rooms via mobile (22 per cent)
hotdesking (17 per cent)
navigating workplace with virtual map (13 per cent)
"Companies that demand a return to pre-pandemic 'business as usual' will fail. We need to earn our employees back," says Larry Gadea, CEO and founder of Envoy. "COVID isn't going anywhere – people need to know that their health is the top priority. And leaders need to ask the hard questions about what's working and what's not, and then begin experimenting with technology solutions that make the work experience better."