Flexibility is about more than just working from home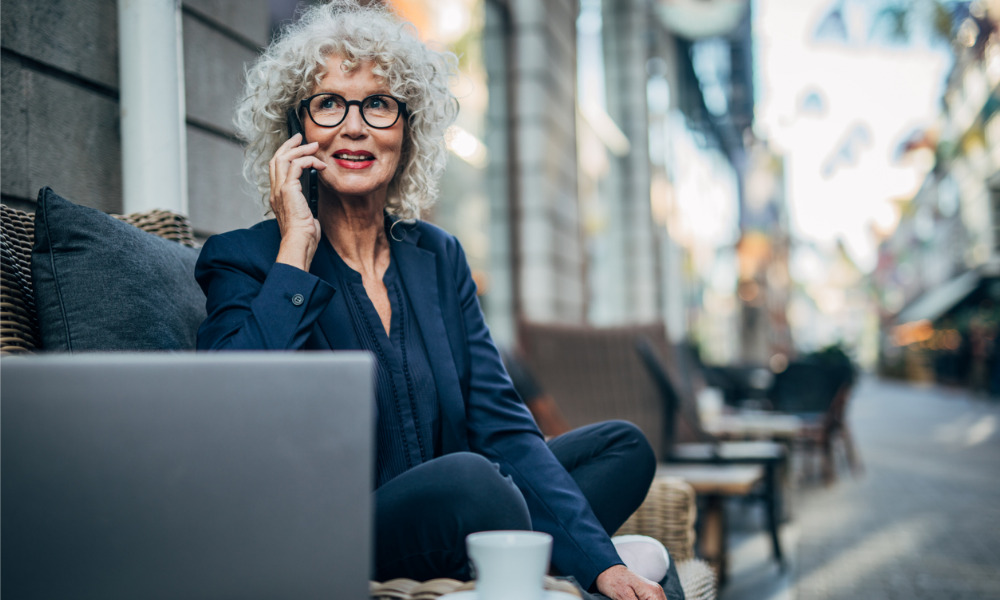 We've been hearing an awful lot about the "flexible workplace" lately, but what exactly does that mean?
"Flexible" can mean a lot more than just working from home, according to two experts who spoke with Canadian HR Reporter.
"It's really just a concept of choice, that's what we define as flexibility now as employees," says Darcy Clark, principal at Normandin Beaudry in Toronto. "It's important these days because the pandemic has proven that employees working in a flexible work environment at home with kids and dogs and whatnot, and all the life influences, that business results in the last couple years during the pandemic didn't really suffer. In some cases, they were better."
For recruiting professionals, "flexibility" is no longer just an extra perk to offer to employees at the end of the job interview, it's becoming top of mind, says Sasha Ivanov, inclusive recruiter principal at MaverickHR in Richmond, B.C.
"This is the first question that people ask these days. Before, it used to be 'How much does the job pay?' Now the first question: 'Is there any flexibility? Can I work from home? Is there any remote work opportunity?' And so, I don't think it's optional anymore," she says.
"It's mandatory that the company offers some sort of flexibility because they have a higher chance to attract better talent, if they offer hybrid or remote. It's non-negotiable and not just important, it's vital these days."
Working from anywhere
Allowing employees to work from anywhere — such as a tropical location or a cozy cottage — is another idea that is percolating around some workplaces and has become "hyper-accelerated" because of pandemic conditions, says Clark.
"Companies, particularly tech companies or global companies, were certainly exploring and using that if you go back even 10 years. The concept of offshoring to different markets where you have everything going on in a different market from a support-function perspective, that's a work-from-anywhere concept where you don't operate in a country."
However, employers should consider the tax implications or IT security concerns, he says, and this implementation shouldn't be completed as a hard and fast mandate.
"Some people still want to work in the office, the office isn't dead. Some people, they need that social interaction, they need to get out of the house to be efficient to work."
Employers are increasingly interested in providing a flexible work policy — but what exactly should be included in such a document?
Empathy is key
When it comes to how to introduce more flexibility into the workplace, begin by practising "empathetic leadership," says Clark.
"What companies can really focus on is understanding that people's lives aren't just work and that we're multifaceted people; we're not robots so leading with empathy is a new concept that these companies and leaders are learning and getting their hands on."
Letting employees know that their workday is not the only part of their life, and they are entitled to a proper work-life balance, also accrues benefits to the employer, according to Ivanov.
"The benefits of flexible work for employees would be you get to be with your family when you need to be; your health is better, your wellness is better and the burnout of just thinking all the time where to put your kids or where to put your elderly parents when you need to go to work. Mental health and physical health are both positively affected by better flexibility in the workplace and, of course for the employers, that would result in better morale, less burnout, increased engagement."
Mandating the right to disconnect might also provide flexibility but again, it should be carefully considered and not necessarily put into practice for every workplace.
"The policy is needed for those places that abuse the employees and message them after hours nonstop, and so [it's having a] policy [that] can be crafted in a way not to be 100-per-cent restrictive, and offer common sense explanation of what's normal, what's not normal, and what's OK, what's not OK," says Ivanov.
For some companies, this becomes part of the employee attraction package, says Clark.
"We take that right to disconnect quite seriously, it was one of the value propositions that drove me to come to this company. It's understood that internal communications after core working hours, they're quite frowned upon, particularly when you're sending it to more junior employees or colleagues on a project. We're not saying you can't work in the evenings but just be respectful of people who choose not to and don't set up those expectations of stress and having to respond or that feeling you have to respond when people chose to actually just truly unplug and disconnect."
Many employees are now saying they would leave their employer if no flexibility was offered, according to a survey.
Taking time away, reducing hours
Once burnout is manifesting itself, there are ways to allow workers to take time off and return to the workplace refreshed and ready to work again, she says, but this doesn't generally happen in non-flexible organizations.
"They're afraid to take a leave because they don't want the hassle of looking for another job if the leave is not approved," says Ivanov.
"[It's about] giving people sabbatical leave or some opportunity to go away and come back, not just for a couple of weeks of vacation but maybe longer. In academia, it's very common to do this but in private companies, it's still very uncommon."
For older workers who are nearing retirement but feel they still have plenty to offer, adjusting hours of work or rethinking their employment status might allow organizations to keep highly experienced employees longer, says Ivanov.
"A lot of senior people wake up a little bit earlier so maybe it would be easier to come to work a little bit earlier as well. That can be a good benefit for people that are close to retirement or post-retirement folks. Giving older workers an opportunity to maybe reduce their hours but at the speed that they choose to do, like maybe from 40 hours to 32, and then 20, and so on and so forth."
These attitudes are quickly changing, says Clark, because it wasn't too long ago when companies were looking to package out or expedite retirement for employees.
"They were traditionally more expensive but given current labour shortages, most companies aren't looking to overtly customize any total rewards programs to help speed that retirement up, they're looking at ways to customize and incent pre-retirement employees to stay a little bit longer and do that knowledge transfer to the next generation."
And when it comes to benefit offerings, begin by canvassing employees on exactly what they need, to understand what plans will actually be utilized, says Clark.
"Companies now are looking at total rewards portfolio that also has an equitable approach and the design and delivery of how that's organized and making sure that how those programs are designed, delivered and thought out isn't just for a 40-year-old white man, it isn't just for women or people of colour, it's making sure that it addresses your workforce demographics," he says.
"As employees, we all have different needs, whether you're closing in retirement or you're a new grad, so for a benefit plan offering as a new grad, you're not really going to value the extended health and prescription drugs likely as much as someone who's in their 50s or 60s."