'HR organizations and teams need to have a really new radical way of thinking'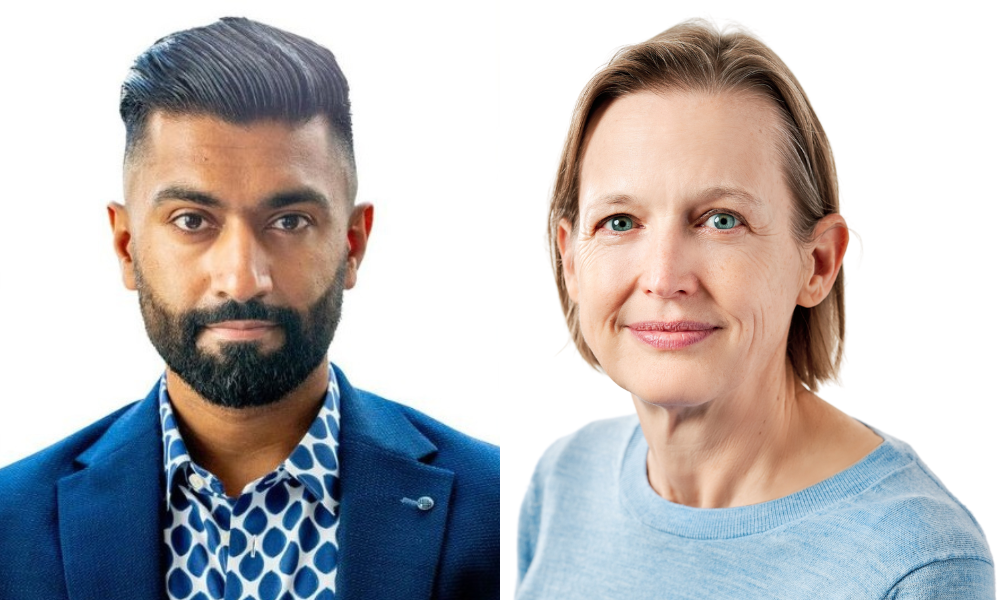 Flexibility has become one of the most popular new buzzwords coined in response to COVID, but its role may be even more important for future workers.
Using this model liberally in the workplace will help alleviate critical employee concerns raised by a recent survey that showed 90 per cent of employees feel "stuck" in their current careers.
"The things that it helped reinforce for us was really this absolute focus on the need for flexibility; the need for a shift in the way that HR practices are happening, and it's focused on flexibility," says Susan Tohyama, CHRO at Ceridian in Toronto.
The company asked 8,833 respondents who work at companies with at least 100 employees, in seven countries, including Canada, between Aug. 19 and Sept. 1, about how they view their current work lives.
Career roadmap needed
To relieve the feeling of being trapped, 84 per cent of respondents want to be provided with a clear career path — but only 45 per cent said their employers understands their aspirations.
"In the past, it was always linear: success meant I went from manager to senior manager to director to senior director and on, and so HR organizations and teams need to have a really new radical way of thinking around: how do you start to prioritize employees' career aspirations, and how do they progress up in their careers?" says Tohyama.
Employees seem to be searching for ways to remain engaged on the job, found the survey, as 51 per cent of those who are considering leaving the organization would stay if offered new opportunities within the company.
Smart employers should use this opportunity to make changes to the old way of moving employees vertically up through their own departments, she says.
"There are at least a third [of workers] who actually want to try and do some projects and have some cool experiences and move around the company and try different teams, try different things to do. It's really [about] amplifying that talent mobility, that talent marketplace, internal mobility, function of HR practices."
Shifting focus to re-engage
Organizations need to shift focus, says a future of work expert.
"[The results are] very encouraging to me because it means that we're thinking about this the right way: it's re-centring the employee experience, specifically their engagement and thriving, recentring that within the workplace and making that the priority," says Hamza Khan, cofounder of SkillsCamp, a soft-skills training platform in Toronto.
"Creating a clear career path keeps employees engaged, it helps align their attention with a greater intention, and what happens as a result is the engagement of the employees increases and that's a supermetric because it bodes well for retention, productivity and future leadership progression."
Organizations need to create a retention strategy to fully understand why people are leaving, according to two other HR experts.
'Troubling disconnect'
The survey proves that employers are not fully aware of what employees want, says Khan.
"It's disheartening but it's also unsurprising to me; it's consistent with what I'm seeing across roles, sectors, countries, and even levels of seniority. It speaks to a troubling disconnect between employers and employees and it's correlated with the trend of quiet quitting, with the phenomenon of the great resignation, as well as the epidemic of burnout — they all share the same root cause."
From late 2021 to early 2022, high self-reported mental health (SRMH) — defined as "excellent" or "very good" mental health — decreased from 64 per cent to 58 per cent among Canadians aged 12 and older, according to Statistics Canada.
Because of the seismic changes unleashed by the pandemic, employees are seeing things through at brand new lens, he says.
"Employees have a new 'worth it' equation as a result of the COVID-19 pandemic, which has been a short circuit; it's afforded employees specifically a chance to step back and critically assess their relationship with work. So [it's about] this new 'worth it' equation that values time, and values health, family and purpose over work."
This disconnect between worker and employer is "impeding retention," says a benefits expert.
HR's role in bridging the gap
While this disconnect is becoming readily apparent, what can HR do to fix the gap?
"Make sure you listen to employees, make sure the employees understand your career path may be vertical, it may be lateral, it may be horizontal," says Tohyama.
"And let's make sure that we've got those opportunities and let's make sure we prioritize the learning opportunities that they would like [and]… the skill sets that they want to own; they want to build, they want to develop, and let's make sure that we are meeting employees where they are at."
Once employee concerns have been addressed, the level of engagement rises, according to the survey.
When employees understand that their employer is trying to create different career paths for them, "it's fascinating to see that number jumps from less than half to up to 84 per cent," she says.
"That is where it's almost the sweet spot of retention."