'If you're a leader, then it's tougher; you're in what we call a burnout sandwich'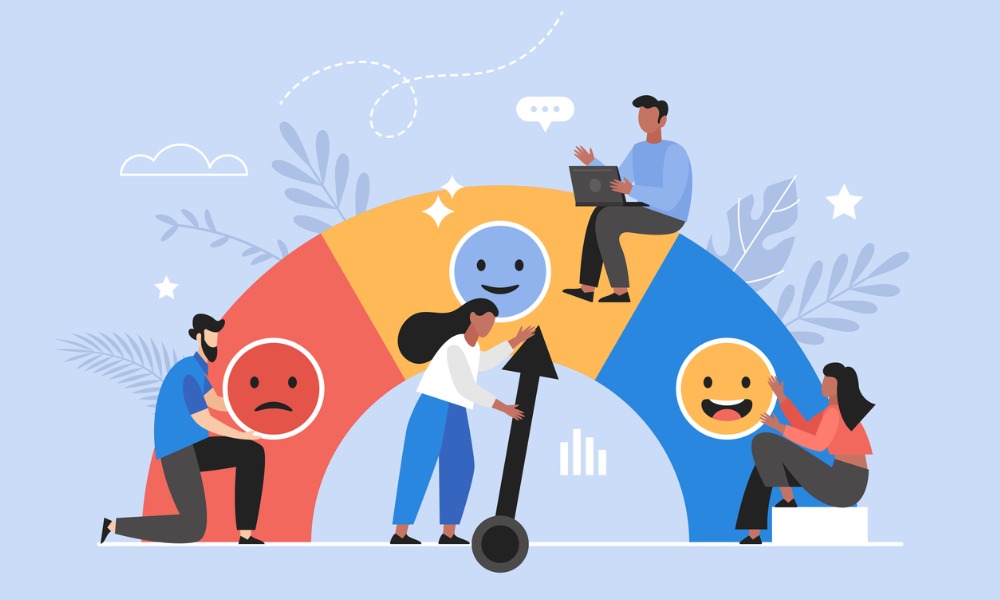 While engagement scores may have improved as the challenges of COVID-19 dissipate, there are still other challenges for employers.
"If you're a manager or leader having gotten through the pandemic… maybe it's managing remote work environments… there is worse workload manageability and more stress, so lower scores," says Zak Rochon, managing partner at Metrics@Work in St. Catharines, Ont.
"If you're a leader, then you've got a tougher job; you're in what we call a burnout sandwich."
Mental health and burnout
For Metrics@Work, burnout seems to be an issue in a lot of areas, he says, such as staffing in particular in municipalities and some other public sector areas.
Mental health has been one of the important topics for HR and leaders to come out of the pandemic, and this is being reflected in many survey results, says Rochon.
"Organizations want to know: 'Are we giving you what you need to support your mental health right now?' And when we ask those questions, people tend to be looking for more support for mental health."
While stress and anxiety are also a common issue, the pandemic has brought some good news for work-life balance.
"I would imagine that's associated with more remote and hybrid work so some of the things that we would expect to see, we see," says Rochon.
How to prepare the best questionnaires
When it comes to surveys in general, many things have changed, according to Rochon and a lot of them could be categorized as "catch-all" by including multiple areas of inquiry.
"You've got to measure individual self-identification, demographic, census, whatever you want to call it and organizations now want to know what is the makeup of their organization — their ethnic or racial background, LGBTQ+ — so that in another section of the survey, they can ask more questions about inclusion and diversity."
"Surveys now are not just simple engagement surveys, they need to be more of a jack-of-all-trades, which is what we've been doing the last couple years," he says.
To get the best results, HR leaders should adjust the content of surveys, which in the past mainly asked general questions about how an employee feels.
"From a measurement perspective, HR should be looking at measuring more things that relate to the local work environment for people," says Rochon.
"If you want to say engagement is a journey, it's a bit cliche, but it is something that takes time. It's more about continuous improvement around people practices but that takes time so give them the tools to be able to support that journey, to have conversations with employees about some of the feedback that's been collected, and really focus discussions."