VP of people and culture at Redbrick discusses efforts to engage remote workers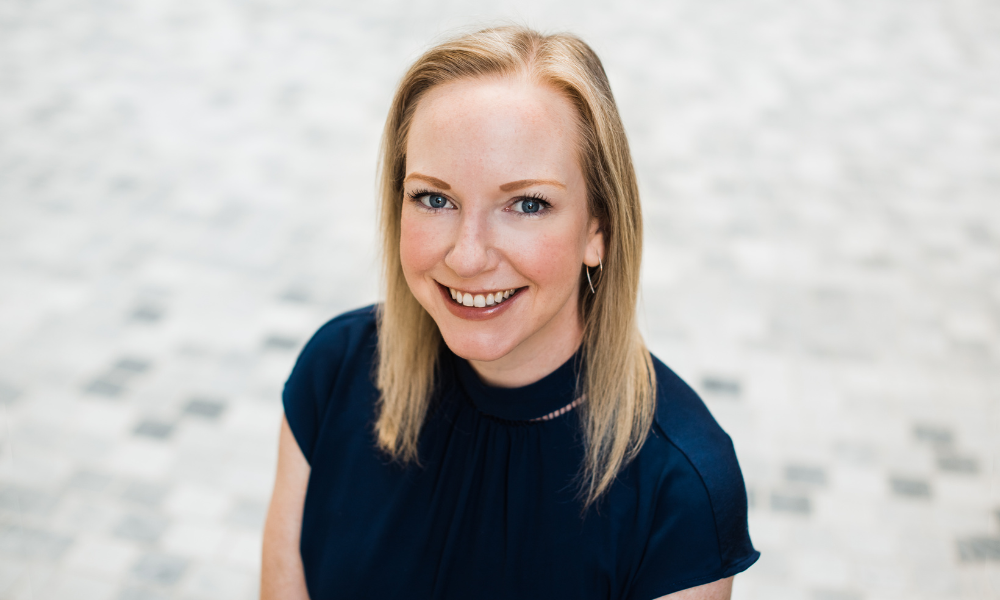 "We run employee surveys, and I have never seen a score like this in any company that I've worked for before."
So says Christine Tatham, vice-president of people and culture at Redbrick in Victoria, after the results from a recent company-wide survey showed 100 per cent of staff would recommend the firm, that has a portfolio of digital companies, as a place to work.
"That's one that's super high, and makes us feel really proud."
The tech industry often sees plenty of turnover among its younger cohort, so the scores indicated that efforts to reach remote workers, especially in the early days of the pandemic, were successful, says Tatham — but it begins with being intentional.
"It's really a lot harder to be able to assess how somebody's feeling, how engaged they are, when they're at home because you're missing those one-to-one interactions; you're missing meeting Don at the coffee machine and noticing that while he's normally pretty jovial, and he'll converse, the last couple of weeks, maybe he's not saying anything and he's really down."
Besides the mental health aspect, a lot of employees are simply feeing bored at their jobs, according to a recent survey.
Keeping a pulse on engagement
Unlike when everybody was in the office on a regular basis, coworkers may not easily recognize that something is amiss with a colleague.
"Managers and HR teams and other colleagues would be able to see that something is wrong with him. In a remote environment, it's much harder to keep a pulse on how people are doing," says Tatham.
"We know that really great managers tend to engage people and the ones that are very purposeful in their management, they take time to have those one-to-ones — and now being at home makes that even more important."
At Redbrick, leaders regularly take the time to engage in water-cooler type conversations, she says.
"For my team, when they're working remotely, and certainly for any extended period of time, I need to make sure that I'm having regular one-to-ones with them. I'm checking in on them personally through those one-to-ones; I'm also checking in on the work that they're doing."
Many employers mistakenly believed that once the remote worker was set up with the proper tools, such as a laptop and communication platform, "they're fine working from home — and it's not as simple as that," says Tatham.
A new manifesto was recently created to help companies best define the best employee experience.
Scavenger hunts and virtual coffee chats
Keeping thing light and interesting also helps to build that culture and engagement.
"We do fun little things throughout the year. We have a Slack photo scavenger hunt contest, where we send people out in their own communities with a list of things that they have to capture photos of and then they come back in and post that on the Slack channel, and there's lots of conversation through there," she says.
Redbrick also organizes a virtual get-together between two random employees each month.
"It's a really good opportunity for people get to know other teams and get to know people that they're not necessarily collaborating with on Slack and on their projects on a day-to-day basis," says Tatham.
As well, the company has instituted activities such as a pancake breakfast, pool tournaments and "chill" Fridays that include alcohol, as part of the effort to encourage workers to return to the office, but in a fun and interesting way, she says.
"For anybody who wasn't fully comfortable going back to work, we didn't mandate that. So I think for the people who have really enjoyed being at home, they've appreciated that we haven't forced them back."
Remote workers may be missing out on perks such as raises and promotions, according to a new survey.
Engaging new workers
These engagement efforts begin from day one, says Tatham as the company has instituted a buddy system that pairs up new people.
"We've been able to pick out a few people that we think are great mentors, and would be great buddies and we're pairing them with new people who are starting so that they can check in in with them on a personal level: 'How are you doing? Can I help you with any questions?'" she says.
"Because sometimes people have questions and they don't want to bog their manager down with things that have nothing to do their role but things about culture and things like that."