'We really wanted to make a concerted effort to support them'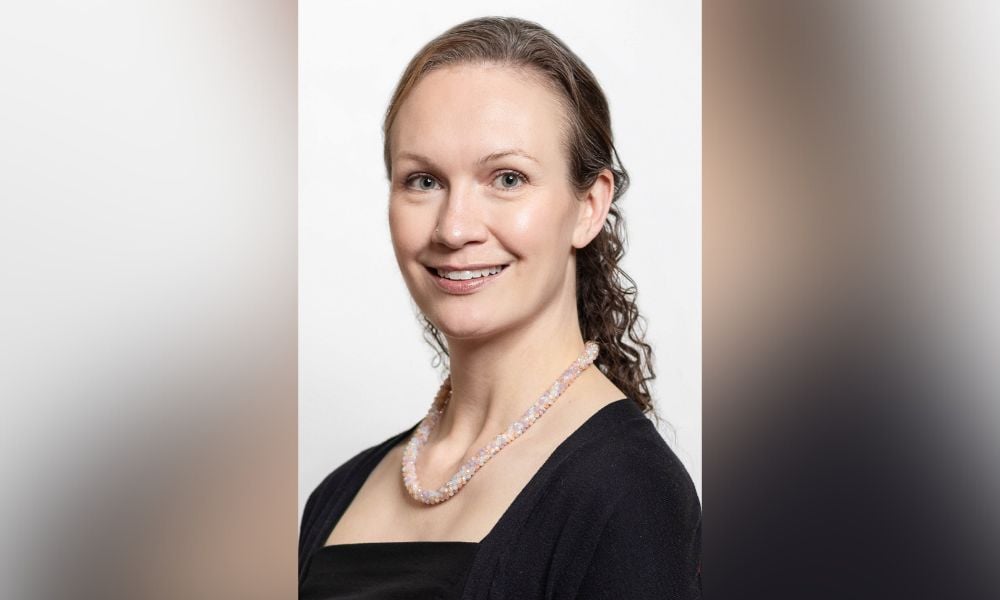 In the tech industry, organizations are often heavily weighted toward male employees but for one Vancouver-based employer, it recently undertook an initiative to balance out the gender ratio.
"We looked at how we were reading job postings; we wanted to make sure that they weren't male-coded, we wanted to make sure that they were enticing, and something that a female audience would be interested in and want to apply to," says Alyssa Morrell, global human resources manager at OnActuate, an ERP, CRM, and HCM software provider.
"It's really common in the tech space to have a lack of women working in the tech space in general but also climbing the ladder and making it up into those roles and so we really wanted to make a concerted effort to support them in that journey."
For the 100-employee company, with 70 workers in India and 30 in North America, tweaking the gender makeup was one of Morrell's first big efforts when she joined in Sept. 2021.
"We recognized that there was a gap in terms of that middle-management level, and having the gender diversity. We had other types of diversity but we really noticed that that was our gap," she says.
Mentor becomes mentee
Once new female employees have been onboarded, OnActuate encourages them to join a mentorship effort, that it calls the women in leadership mentorship program, which formally began in January.
"They're working with world-class people in the industry, learning directly from them, getting that mentorship and guidance," says Morrell.
Currently, the company has six mentors and 12 mentees and this includes regular 30-minute meetings every two weeks. "We identify areas that they want to grow, and we work to support them to achieve whatever those goals are."
So far, reaction has been positive, according to Morrell and it even brought up a unique outcome for one participant.
One of the mentors was in a planning meeting and raised her hand and asked, "Could I be a mentee as well? I feel like I alot to give but I also have a lot of areas that I'd like to grow in," she says.
"That was really nice to see that even though people that we're identifying as having made it, they realize that there's areas for growth."
A recent university study showed that when salaries are transparent, the gender gap is reduced.
Getting comfortable with managers
The company believes in a people-first culture that allows for an open-door policy at all levels.
"Even though there is a hierarchy, it doesn't feel that way. You can go talk to a VP; you can make meetings with people higher up and you can discuss ideas with them," says Michael Nguyen, content marketing strategist.
This involves management "making sure that [employees] have work-life balance, that they have professional development, and that they are comfortable sharing their ideas, especially with leadership," he says.
By ensuring that each employee's individuality is respected and honoured, the company has been able to grow in its 10 years in business, says Morrell.
"We really emphasize the connection between the managers and their direct reports. We're always encouraging them to strengthen their management skills and to have constant touchpoints so that people feel connected to their team and feel supported in everything that they do."
Leaders who don't take ownership of DEI often fail in their efforts, found a Gartner research survey.
Start small
For HR people who wish to advance their own DEI initiatives, begin with a "simple, attainable plan," says Morrell.
"Pick two areas each year that you can accomplish, whether it's revamping your recruitment policies, it can be simple things like looking at how you word your job descriptions, it can be ensuring that you have a diverse interview panel every single time you conduct an interview. Simple steps like that can make a big difference but really taking time, creating a formal plan that's achievable."
"You don't have to build Rome in a day, but it's important to those first few steps and keep the momentum going each year build on it each year," she says.