Remote work has been bad-mouthed for leading to fewer promotions and lower salary increases, but a study shows context and stigma are important considerations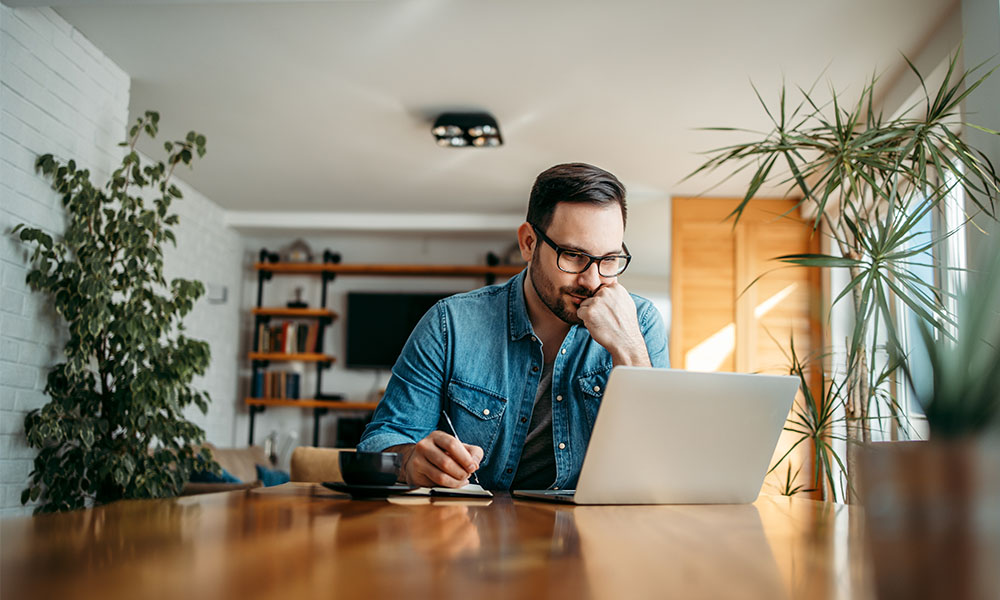 While there's been much debate as to how remote work can impact an employee's career, a recent study suggests any negative effects are contextual and not fully appreciated.
The researchers first compared the career success of telecommuters and non-telecommuters using a sample of 405 U.S. employees matched with corporate data on promotion and salary growth. They found the two groups did not differ when it came to the number of promotions given out; however, remote workers did experience lower salary growth.
"What was really unique was that we matched employee responses about how they're doing in a telecommuting environment with corporate data in terms of actual promotions and salary growth over time," says co-author Timothy Golden, professor at the Lally School of Management at Rensselaer Polytechnic Institute in Troy, N.Y. "In effect, telecommuting did not hurt promotions."
Face time important
The researchers behind the study "Is there a price telecommuters pay? Examining the relationship between telecommuting and objective career success" in ScienceDirect also found the extent of telecommuting was negatively related to promotions and salary growth, indicating it is not necessarily the remote work that effects career success but rather the extent of the telecommuting.
However, extensive telecommuters with higher supplemental work and higher face-to-face contact with their supervisor receive greater salary growth. And work context plays a highly influential role.
"In fact, when people work in organizations where it's more normative — in other words, where a larger percentage of their work unit telecommutes — it washes away the impact or any negative impact of telecommuting," says Golden.
"Promotions are competitively awarded: A manager may compare a telecommuter to other people in the organization or in the work unit and, so, if you're one out of 10 people that telecommute, you're going to stick out more," he says. "But if there's a larger percentage of your work unit that telecommute, then telecommuting may not have any detrimental effect."
When it comes to managers considering promotions, face time can be invaluable, according to a recruiting specialist.
"You have to be very thoughtful in that you still are able to put yourself forward and have some of that face-to-face contact with management within your organization so that you are still top of mind," says Evangeline Berube, branch manager and vice president for Edmonton at Robert Half.
"And that you're still able to build that rapport and build those relationships internally because when people get promoted, it's not all about whether you can do the technical part of the job. A lot of it's also about your ability to work with people and work with teams."
To establish the connection, managers should be creating virtual office hours, says Claire Sookman, author and trainer at Virtual Team Builders (VTB) in Toronto.
"It can be twice a week at 12 p.m. eastern standard time: 'My virtual door is open, come in, you could talk to me about personal issues or professional issues,'" she says. "It's so important now that we stay connected."
Stigmas persist
Despite its popularity in some workplaces, there "does seem to be some stigma associated with telecommuting and that has to do with these thoughts or associations — maybe we'll call it a stigma — that people who work from home might not be as dedicated to their job," says Golden.
"Oftentimes, managers think if somebody wants to telecommute, they're doing it for perhaps family-based reasons. There's this stigma that says, 'Hey, if somebody wants to telecommute, maybe they're not one of my star employees' and therefore that might come into play when somebody makes judgments about promotions."
But that stigma depends upon the organization, says Berube.
"In certain roles, telecommuting totally makes sense, and particularly when you're not necessarily in a leadership role, you're very much putting a deliverable forward and you don't need a lot of team interaction in order to make that happen in those sorts of roles, then telecommuting is fine because you're really not impacting anyone else. And as long as you get your work done, it's fine."
The position held by the remote worker also plays a part in how that person is perceived, she says.
"In leadership roles, it's not ideal because you need to have that face-to-face, more-hands-on interaction with your teams. They need to know you're there and a big part of leadership is you leading by example and it's really hard to do if you're not around. In those scenarios, if you had a leader who was telecommuting a lot, that probably wouldn't sit well with everyone."
Changing perceptions
To overcome the downsides of poor perceptions, doing "supplemental work" is seen as valuable, says Golden.
"The telecommuter who does additional work outside of normal work hours and exhibits great dedication and effort, that helps overcome some of the stigma because now the manager sees [the employee] may want to telecommute, but you know they're putting forth that extra effort," he says.
"They're doing what I need, they're doing it at different hours of the day, they're not limiting themselves. In fact, they may be even working more than they might in the office and, therefore, that person may be just as deserving for a promotion as someone who has worked completely within the office."
Working from home does not mean the employees slack off, according to Sookman.
"Remote workers tend to work longer than face-to-face workers. The stat that I'm most familiar with is four hours a week longer than their face-to-face counterparts. Beyond that, they're also checking their email well past [when] their workday is over."
HR guidelines
It's about having clear guidelines — both with HR and leadership — that set out the expectations of remote workers and when they should be available, says Berube. For example, if there's an emergency meeting, how do they reach the person?
"[It's about] working through some of those logistic things, just to make sure that it's really clear and that policy is in place so that employees are educated and then held accountable," she says.
A separate telecommuting agreement might be needed to document the employer's expectations, according to Golden.
"This agreement is important because it lays out those mutual expectations so that people are communicating effectively and avoiding those understandings that sometimes pop up, inadvertently, not out of malice [because] sometimes we don't do the best job even when we're in the office."
Training is critical so that employees and employers make the best use of available tools and working from home is seamless, says Sookman.
"It's so important that leaders get trained, it's important that your team members get trained," she says. "This was a reality years ago: We went through 9/11, we went through SARS, we went through Ebola and now we're going through coronavirus and we don't want to be caught in a crisis again where businesses can be severely impacted. This is an opportunity to learn how to gain the skills that everybody needs, and people really need to get up to speed."
---
TELECOMMUTING BENEFITS CANADIAN EMPLOYERS, EMPLOYEES
$12,000
Amount employees can save per year by telecommuting three days per week
53% to 85%
Increase in employee engagement when introducing flexible arrangements
86%
Percentage of employers that have at least one form of flexible work
Sources: University of Guelph, Telus, Conference Board of Canada