'It's going to cost the organization money if they've got people with mental health issues in the workplace that are not being addressed'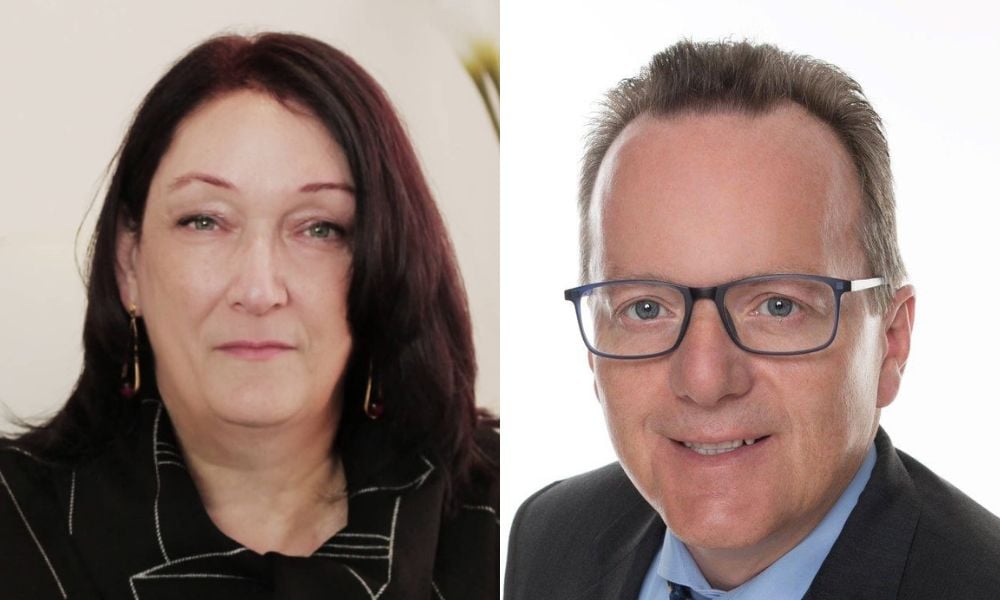 One of the few good things to come out of the worldwide COVID pandemic, is an increased focus placed on the importance of good mental health.
Many employers are today paying attention to the health of employees, and actively doing something about it.
The World Health Organization (WHO) is also getting into this effort by introducing a new, 134-page document, WHO guidelines on mental health at work.
"Safe, healthy and inclusive workplaces not only enhance mental and physical health but likely also reduce absenteeism, improve work performance and productivity, boost staff morale and motivation, and minimize conflict between colleagues. When people have good mental health, they are better able to cope with the stresses of life, realize their own abilities, learn and work well and contribute actively to their communities. And when people have good working conditions, their mental health is protected," says the report in its introduction.
'Evidence-based recommendations'
The document provides many "evidence-based recommendations" that aim to help employers address and support good mental health, which affect an estimated 15 per cent of working-age adults, according to the WHO.
The effect on the world economy is stark, says WHO as mental health conditions are responsible for a cost of US$1 trillion each year, mainly in lost productivity.
Read more: How workplace stress can cause chronic disease
But can workplaces effectively use such a document? Yes, says a senior HR professional.
"I think it's an impressive piece of work. I really found it was quite practical and we've implemented many of the strategies. We've got some really good foundational stuff that would make a difference within organizations," says Brian Hughes, vice-president of human resources for First Onsite Property Restoration in Toronto.
While these guidelines are helpful, the ongoing stigma around mental health needs to be eliminated first in workplaces or its implementation may fail, says an HR consultant.
"What they need to do is a lot of training and awareness campaigns to change the perception of mental health internally in their organizations, so awareness of mental health disabilities as being real, and just as debilitating as physical ones," says Janet Candido, principal at Candido Consulting Group in Toronto.
Organizations also need to have more "awareness of the impact of mental health on the organization, and I'd go straight for demonstrating the impact on the bottom line, and that needs to happen throughout the organization."
In order to break through the stigma, questions should be asked in terms of a survey to understand the workplace landscape.
"We need to poll the organization to really help start building that foundation of psychological space to make it okay to ask a question. Maybe challenge the status quo and really try to be connected," says Hughes.
"It's a hot topic for sure, that's why talking about it is the first step; making it okay to talk about mental health, safety and all the things in that document are really powerful."
Educating managers
For people leaders, training is also an important way to break that stigma, says Candido.
"Employees aren't going to be too willing to put their hand up and say: 'I'm suffering from mental health issues,' because they know there's a stigma and they're afraid it will limit their career choices. It's tricky but you have to be able to spot the signs of somebody that's struggling, and know how to speak to them about it; know what resources are available and how to guide them and steer them through."
The WHO document is broken down into various recommendations for the organization, managers, workers and individuals, as well as helping workplaces manage return-to-work situations, and how to help people with mental health conditions gain employment.
Read more: Many Canadian workers willing to jump ship for improved benefits such as EAPs, time off
While the pandemic and various other factors such as economic uncertainty are great stressors affecting many people, there are some things being practiced in company culture that is also causing great stress and anxiety for many, says Hughes.
"The lack of direction and understanding sometimes and what's expected, the uncertainty is really creating exhaustion, and changing the agenda too much. Too much change, too fast, it's breeding exhaustion," he says.
Besides this ever-shifting landscape, some businesses need to reexamine fundamental areas of the daily work routine.
"We're putting a lot of pressure on a lot of meetings, which is good to communicate but we have to look at we do that more efficiently," says Hughes.
Fix the culture
In order to change that culture, it needs to be initiated from the top of the organization, according to Candido.
"The culture really comes from the leadership. I still hear phrases like, 'We have to park our personal problems at the door.' Well, if that's what the culture is, you're not going to get any support."
For HR professionals, careful planning needs to be undertaken before introducing such a new policy into the workplace, especially considering many businesses are still struggling from the effects of the pandemic and the various shutdowns.
"HR needs to be sensitive as to how they introduce this in the workplace. If you're going to an employer who's not sure he can make payroll this week, you're not going to get his full attention," says Candido. "So understanding, picking the right time to make that approach is important."
Organizations need to understand just how important good mental health is to it, says Candido and it's up to HR to accomplish this goal.
"It is equally debilitating as a physical illness and in many cases much more hidden and because of that, it can become much more severe before it actually becomes apparent. It's going to cost the organization money if they've got people with mental health issues in the workplace that are not being addressed," she says.
Attitudes are slowly changing, says Hughes, but "we still haven't broken through to the level we can and in the pandemic, it's been a huge silver lining. It's opened up the dialogue, and we can't let it close."