Furniture company hopes to makes offices more appealing for reluctant workers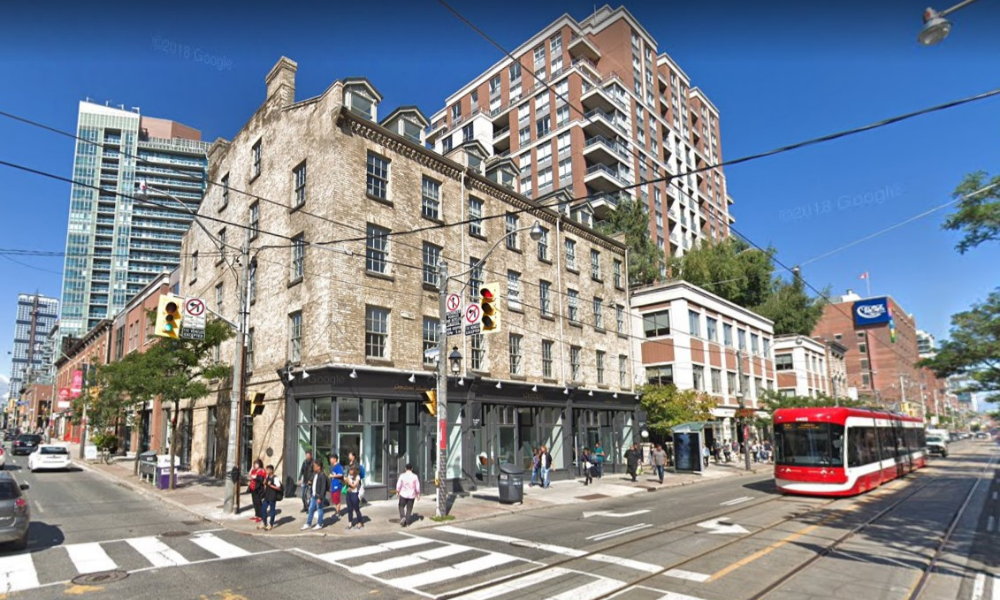 "The problem is, especially in Canada, people don't like their workplaces… workplaces in Canada really need some help."
So says Stavroula Kontis, corporate marketing and communications manager at Steelcase, in discussing the challenge for many employers when it comes to bringing people back to the office as the pandemic (hopefully) subsides.
Looking to showcase the "workplace of the future," Steelcase and POI Business Interiors recently opened a prototype in downtown Toronto. Open until April 29, the pop-up WorkBetterLab is designed to help organizations understand workers' changing needs and how to attract them back to the office in a post-pandemic world.
Made up of different settings to address all modes of work — social, collaborative, personal and learning — the lab reimagines the places people work so they can work better.
"What people really want are spaces that really perform for them. That's what's really really key for them. And so you really need to make sure that when they come into the office, they can be productive. That's what they're really looking for," says Kontis.
People who work from their office are 33 per cent more engaged, 30 per cent more connected to the culture and nine per cent more productive. On top of that, they are 20 per cent less likely to leave, found Steelcase's survey of 5,000 workers in 11 countries in late 2021.
Supportive culture needed
While return to office plans may be underway, 45 per cent of workers still prefer to work from home and just 21 per cent want to work in the office, according to Steelcase.
Forcing workers to come back to the workplace can be bad for employers, so the challenge now is how companies can entice employees back into the workplace.
"Employers need to provide the work environment that gives the tools and resources required for people to be supported, both in the office and remotely, equally. There can't be a culture of an in-group and an out-group," adds Anne Gowan, director of client engagement at POI Business Interiors.
"The office per se, it's really a vibrant community. [Employers really need to] support the individual and the teamwork. Once people start seeing that, that they have a space that supports quick shifts in how they work and they're blending, [they'll want to come back]."
Numerous employers, including Google and Microsoft, have announced that employers are returning to the office, especially as the COVID-19 pandemic seems to be nearing its end. And nearly half (44 per cent) of Canadian business leaders expect their companies to require full-time, in-person work in the year ahead.
Making the commute worthwhile
Employers also need to ensure that what they have to offer is enough to make workers want to commute to the workplace, says Shelley Beechie, A+D sales leader – Canada.
"People need a reason why and when and how that return is going to make sense to them, and make it worth the commute to the office," she says.
"If you create a space where people genuinely feel when they get there [that] it's going to give them the best experience, they're going to be more productive, they're going to feel a sense of accomplishment at the end of the day — then I don't think [commuting] is going to be an issue," says Kontis.
Game rooms, cafeterias and other such offerings will still be crucial, Beechie.
"Those kinds of amenities and spaces, they were important prior to the pandemic, but even more so now, when you think about that sense of belonging. What we do know is people, when they have the ability to get together and spend time together, we know that that helps them build trust, and trust is the currency of building innovation," she says.
"Going forward, companies are not only looking at productivity, to kind of check the boxes, but also that ability to be close to your co-workers and really develop that ability to trust each other."
But there must be a balance in doing this, she says.
"When [workers] come back, their days are not only going to be involved in those places where people are going to be engaging with one another, getting those human connections that we crave, but we also need those moments when we step away and take that Teams or Zoom call and really focus. So… there's going to be a really, really important balance of both of those that's going to be part of the workplace of the future, and that's going to be something new for a lot of places."