Survey raises turnover concerns as newer hires less engaged, connected to employers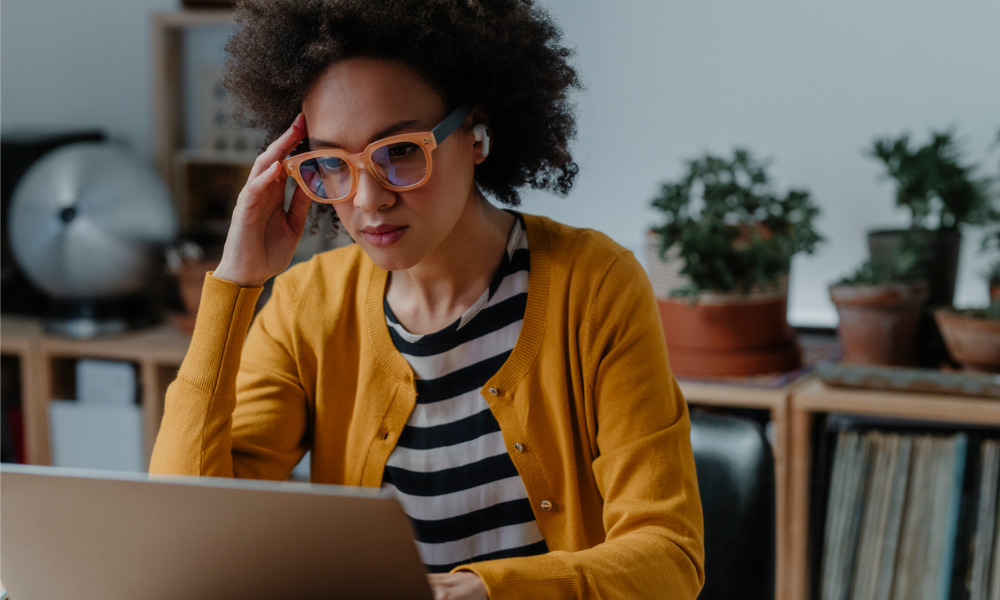 Amid the challenges of the pandemic, employers are facing a new dilemma: engaging employees who come onboard remotely.
These employees were less likely to feel part of the team (73 per cent) compared with those who went through the same process between two to three years ago (78 per cent), found Perceptyx.
And 72 per cent of the new hires say that their employer was effective at keeping employees connected, compared to 76 per cent of the other group who say the same.
"The past 18 months have been a grand experiment in remote onboarding," said Brett Wells, director of people analytics at Perceptyx. "Unfortunately, it seems most employers have failed to engage their remote joiners adequately. They've created a ticking time bomb of sorts, which will likely lead to higher turnover rates in the near future. HR leaders need to rethink how they engage this cohort of employees as well as how they will onboard future hires."
Thirty-five per cent of H.R. professionals say that remote recruiting is harder than in-person recruiting, according to a separate survey.
Roughly two-thirds (64 per cent) of pandemic joiners say their employer cares about their health and well-being, compared with 71 per cent of the prior cohort, found the survey of more than 1,000 employees in March.
Also, fewer among those who joined the company with the past year say the expected pace of work was reasonable (72 per cent compared to 78 per cent), that they felt able to "bounce back" (62 per cent compared to 72 per cent) and that they were overcoming setbacks (71 per cent compared to 77 per cent).
Turnover effect?
And only seven in 10 of new hires would recommend their organization as a good place to work and were proud to work there, compared with eight out of 10 in the other cohort.
"Usually, new joiners are more engaged than their slightly longer-tenured peers. Clearly, this 'honeymoon effect' was diminished for those joining during the pandemic and likely to be onboarded remotely. Our data suggest the levels of engagement and well-being reported by the COVID cohort are strong indicators of future turnover," says Wells.
Still, there is a positive that employers can take from the new data: employees who onboarded during the pandemic felt more welcomed by their manager (85 per cent) than those who onboarded before then (79 per cent).
The pandemic has had a dramatic effect on several key HR benchmarks, including turnover, finds a recent report.
Effective onboarding
There are six effective steps to successful onboarding, says one expert.
Bringing new hires onboard is a critical aspect of human resources management, and there are steps the employers can take to make this process effective even in a remote setup, according to Randstad:
Make a special effort to welcome people.
Take advantage of technology to make the process easier and more efficient.
Emphasize human interaction.
Use mentoring or a buddy system.
Create a dedicated virtual onboarding package.
Online resource libraries can help with onboarding and training, says one expert who spoke with Canadian HR Reporter.