Many people complaining of back and neck pain, along with feeling anxious and burnt out: Survey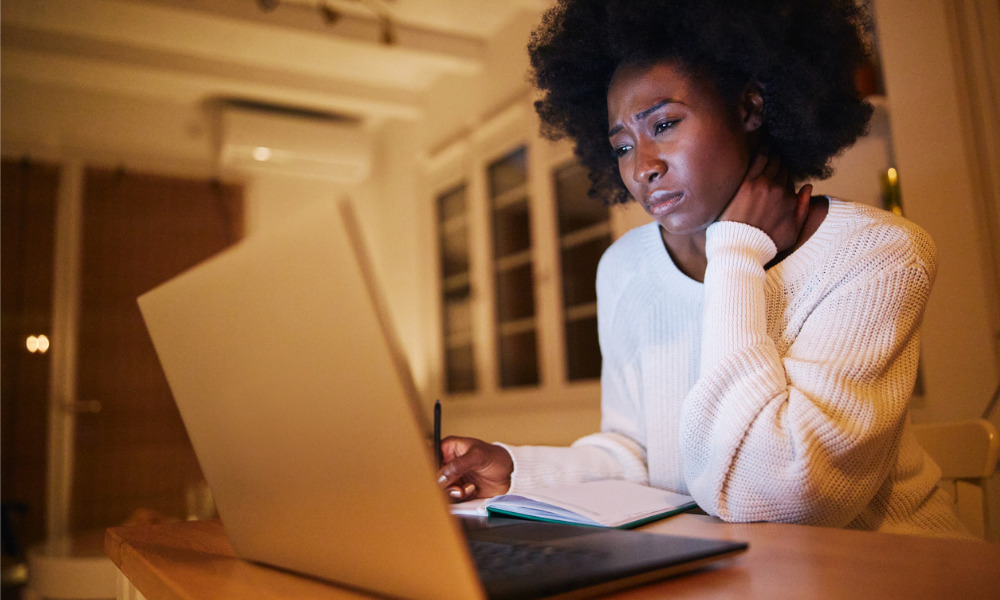 While many people are enjoying working from home amid the pandemic, almost three-quarters (72 per cent) do not have an ergonomic home setup.
As a result, people have been feeling pain in their back (54 per cent), eyes (36 per cent), neck (30 per cent), shoulders (22 per cent) and legs (eight per cent), according to a survey by work-from-home solutions provider Working Den.
Many remote workers do not have the tools they need to be comfortable working from home, says a previous report in July.
Encouragingly, 84 per cent of the respondents say they exercise while they're working from home, with 34 per cent going for a daily walk, 34 per cent doing a workout at home, and six per cent going to a gym.
Mental health concerns
But the biggest challenge people are having is their mental health. Many have felt anxious or nervous (32 per cent), burnt out (26 per cent) or depressed (16 per cent). A few (two per cent) have even felt suicidal, finds the Working Den survey of 102 respondents conducted in November
What's causing these feelings? The top reasons are a lack of interaction (32 per cent), having low-quality work-life balance or working too much (16 per cent), distractions (eight per cent) and not getting up or sitting down all day (six per cent).
With remote workers isolated at home, there are several ways employers can combat the erosion of workplace culture, say experts.
According to Randstad, these include:
creating a digital social community
hosting weekly virtual workouts
hosting friendly virtual contests
inviting workers for a virtual lunch or drinks