'We focus more on outcomes rather than hours and the current situation has accelerated all that': CHRO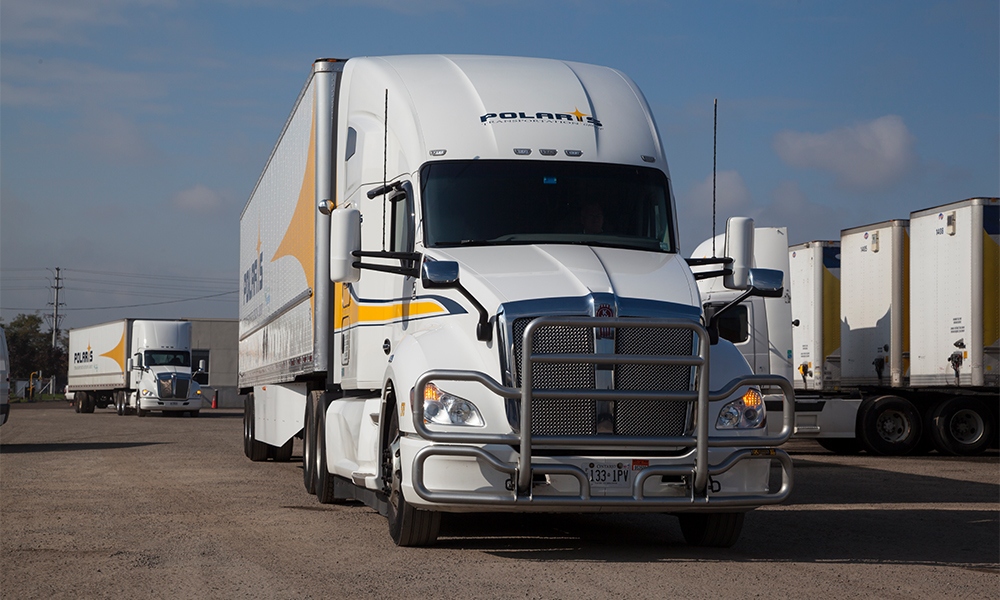 With many companies becoming virtual overnight due to the COVID-19 crisis, one trucking company used the shift to accelerate technological changes already in the works.
"We're fortunate that we've made major investments in technology over the last couple of years," says Sandy Buik, CHRO at Polaris Transportation in Mississauga, Ont. "We were able to move 85 per cent of our workforce to work off-site, who weren't used to doing that; they were used to working at the office… which is as much a testament to the team as to anything else."
"I was so impressed and so gobsmacked by how well people, who weren't used to working from home, picked up their equipment and went home," she says.
The trucking company has about 285 employees in North America and provides over-the-road transportation, logistics, warehousing and distribution, and technology services. There are about 160 remote employees, mainly drivers who cross the Canada-U.S. border daily.
Once the remote workforce was set up, communication and keeping in touch became top priorities.
"We had a series of virtual town halls which was new for us, given how we've traditionally operated; [they] were hosted by [president] Dave Cox. All of our employees across North America had invites and time slots and then prior to the town hall, we surveyed our employees to see how they were doing and to see what concerns they had. Essentially, we did a pulse check."
They survey asked employees how they were coping with the new pandemic reality and Polaris received a 95 per cent response rate.
"Our employees working from home, a lot of them loved it, some not so much, but there were a number that were enjoying working from home and felt more productive, which was interesting. Feelings of isolation was a really important one, and then general concern over the pandemic," she says. "Hopefully we're doing well, that feedback was pretty positive."
The company — which is categorized as an essential service and therefore remains fully operational — also instituted a daily 2 p.m. conference call with senior management to address any issues that arose.
"At the beginning of this, our meetings were very long to make sure that we knew exactly what was going on that our plans were being made and implemented and executed properly," says Buik.
HR supports help in pandemic
The HR department also implemented new measures to support remote workers, says Buik.
"We have many owner-operators and contract staff who are not on our benefits plans but are out on the front line. We have made arrangements with our employee-assistance provider for everyone on our team to have access to the resources of our EAP program should they or any members of their family need support."
And to support government efforts to contain the disease, any hourly employee or agency employee who feels ill is encouraged to step forward and self-isolate for 14 days , with Polaris covering their wages for that time.
"We don't want anyone to hesitate to come forward for fear of losing income," says Buik. "You're out there, you're out in the public, you're going through customs and by the nature of what they do, they're self-isolating but, at the same time, they are out in public. And so the first priority is always about safety. We also have dock workers and warehouse folks who are handling product, handling loads that come in and come from across the border. We've stepped up hygiene measures. Safety is always a priority, but you can't do it too much."
For many companies, things will not be the same post-COVID, she says.
"We're going to come out of this fundamentally changing what our work arrangements are and being able to provide more flexible work arrangements," says Buik. "We focus more on outcomes rather than hours and, as much as that would have been something we wanted to do anyway on the agenda, the current situation has accelerated all of that. Our working arrangements will definitely be different."
For another company, PropertyGuys.com, a remote workplace was a key business feature from the start that has helped them manage the COVID shift seamlessly.