Toronto-based retailer takes number-one spot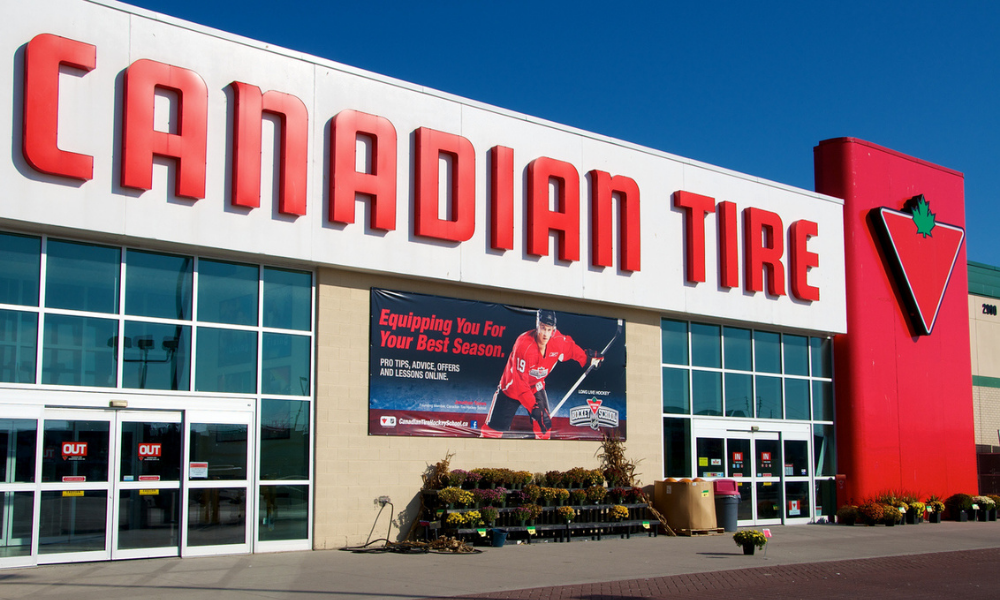 A company's corporate reputation can be a boon not only to its overall business, but to its HR department as well. A good reputation can help bring in new talent while encouraging existing employees to stick around and make them easier to manage.
In this light, market research and analytics company Leger recently revealed the most reputable companies for 2021 in its annual Reputation study. Leger surveyed more than 32,000 Canadians on how they viewed 276 companies across 29 different sectors — from online shopping providers to telecommunications companies to discount retailers. Respondents were asked to evaluate the companies based on six core pillars of corporate reputation — financial strength, product and service quality, social responsibility, honesty and transparency, attachment, and innovation.
Read more: 6 key questions about employer branding
Below, we look at the 10 most reputable companies in Canada based on the survey.
Canadian Tire
The Toronto-based retailer goes into its 100th year of existence as the most reputable company in Canada, recording a reputation score of 80 out of a maximum of 100 — an increase in reputation of three points from one year earlier. The company scored high on awareness at 99 per cent — no doubt helped by the variety of products and services that it provides and its roughly 1,700 stores across the country.
Shoppers Drug Mart
The retail and pharmacy chain showed it has a strong reputation across the country, coming in a close second with a score of 78. The Toronto-based company operates more than 1,300 stores in all 10 provinces and 2 territories.
Companies that don't respond to job applications hurt their reputation in the eyes of most job-seekers, according to a survey.
Kellogg
Kellogg Canada is headquartered in Mississauga, Ont. and is a branch of the U.S.-based food manufacturing corporation. It maintains a positive reputation in Canada with a score of 75 in the survey, an increase of two points from the previous year and good for third place.
Sony
Fourth place on the list went to Sony Canada, the Japanese multinational corporation with its Canadian headquarters in Toronto. Sony's 74 score and 98 per cent awareness score indicates that it has a strong corporate reputation to go with its prevalence in the Canadian marketplace with its electronic products.
Campbell
The second food manufacturer of good repute on the list with a score of 73, Campbell Soup Company makes soup products, processed food, and snacks. The parent company is based in the U.S. with Campbell Company of Canada headquartered in Mississauga, Ont.
Google
Technology giant Google seems to be everywhere, but it might be getting to be too much for Canadians. The California-based company is in a strong position at number six, but its 72 score is a drop in reputation of five points from a year earlier.
Samsung
South Korean-based multinational electronics company Samsung, like Sony, offers many technological products in the Canadian market that feeds its reputation and level of awareness. Its corporate reputation isn't far behind Sony with a score of 72, good for seventh place.
Strengthening an organization's employer brand can drive growth and is squarely within the control of its leaders, says an expert.
Interac
The third completely Canadian company on the list, electronic financial transaction company Interac took eighth with a 71 score. Its 96-per-cent awareness level was the lowest in the top 10, but the difference isn't significant.
YouTube
Online video-sharing and social media site YouTube is owned by Google, but it's a recognizable brand on its own with its own relatively positive reputation. It recorded a 70 in the survey, putting it in ninth place.
Dollarama
Canadian retail chain Dollarama rounds out the top 10 with a reputational score of 69. A score drop of three points from 2020 put the Montreal-based company in danger of dropping out of the top 10, but it remains one of the most reputable companies in Canada.