Grocery chain claims dress code policy 'prohibits any additions to standard uniform'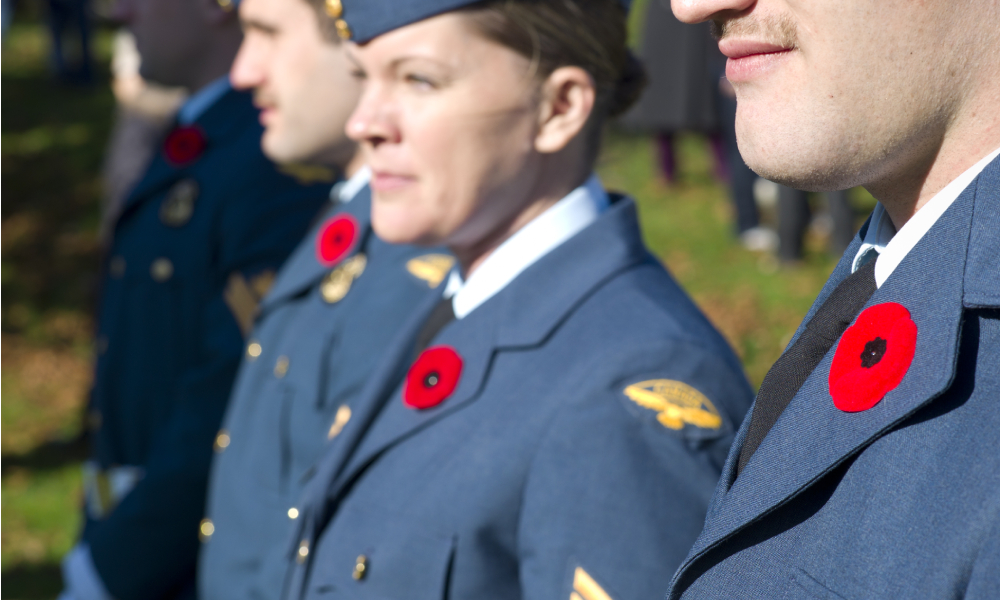 Whole Foods is facing considerable backlash from both the public and politicians after the organic food chain confirmed it would not allow Canadian employees to wear poppies in commemoration of Remembrance Day.
"I think Whole Foods has made a very silly mistake that I'm hoping they will correct very quickly," said Prime Minister Justin Trudeau, adding that the minister of veteran affairs has engaged directly with the company to recommend it change course.
"This is something we see every year almost, some company, some organization, some retail store makes a mistake around support for the legions or the wearing of poppies, and it is quickly corrected due to public outcry. That is certainly what I hope will happen in the coming days."
It's disgusting and disgraceful, tweeted Ontario Premier Doug Ford.
"We will always stand with our veterans. Whole Foods should apologize and immediately reverse this decision. Everyone should wear a poppy."
The premier later announced the province will introduce legislation that permits any employee can wear a poppy, "making sure that no employer can force someone not to wear a poppy."
Not part of uniform
A spokesperson from Whole Foods Market said the company "honours the men and women who have and continue to bravely serve their country."
The chain supports Remembrance Day by observing a moment of silence on Nov. 11 and by donating to the Legion's Poppy Campaign, they said.
"With the exception of those items required by law, our dress code policy prohibits any additions to our standard uniform."
The uniform consists of a standard branded apron, coat or vest depending on the department and team, and a branded hat and name badge.
Back in 2010, a U.K. chain decided to change its policy after facing considerable backlash for taking the same approach.
Free legal defence offered to workers
But Walied Soliman, chair of Norton Rose Fulbright in Toronto, said on Twitter this stance on poppies is insane.
"I will arrange for free legal defence to any @WholeFoods employee in Canada who is harassed for wearing a poppy."
Canada's minister of veteran affairs, Lawrence MacAulay, said on Twitter that Whole Foods' approach was "absolutely unacceptable."
"The poppy is an important symbol of remembrance, and it's more important than ever that everyone support the @RoyalCdnLegion's Poppy Campaign this year."
No one should be banned from wearing a poppy, tweeted Toronto mayor John Tory.