A new employee quickly finds out that his new employer practises what it preaches when it comes to HR best practices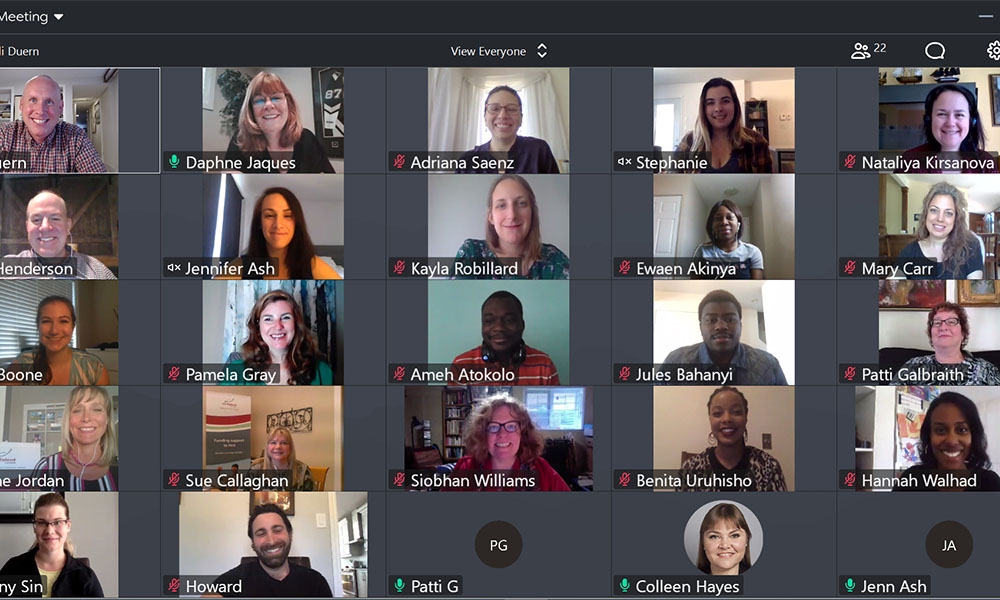 BioTalent Canada is the human resources partner and catalyst for growth in Canada's bio-economy. It's also one of Ontario's best places to work.
These two facts are not mutually exclusive. It's important that an organization that is responsible for teaching best HR practices actually practises those same principles within its own walls — even virtual ones.
My first day on the job at BioTalent Canada was June 8, 2020. It was clear from the word jump that the organization's HR practices were cutting edge. The company prides itself on how it treats its people, and rightfully so.
BioTalent Canada leads by example. And it's this example that led to the company's inclusion on the 2020 List of Best Workplaces in Ontario.
But there's more to the BioTalent Canada story than that. I've worked for a lot of companies that claim to have a conscience. It's a wonderful thing to say, but it is often little more than a buzzword. What BioTalent Canada displayed to me after three days was much more than a conscience — it was a genuine heartbeat.
BioTalent Canada deserves its place on the list of 2020 Best Workplaces in Ontario and I can tell you that it took no less than three days for me to understand why. On that day, they invited me to attend a lunch-and-learn session about systemic racism in Canada.
Inclusion is a right, not a privilege for a select few
Three of BioTalent Canada's employees of colour hosted the presentation. They shared their real-life experiences as minorities in Canada. To call this powerful would be an understatement. Their stories inspired me as a father.
This is not an easy discussion to have. It impressed me how open management was to this difficult conversation. Our CEO, Rob Henderson, empowered his employees with a platform. They used it to educate those who have never experienced racism. It took incredible courage for my colleagues to approach Rob; it took true leadership for Rob to be receptive.
These are the kinds of employees and employers I want to work with and for.
This lunch-and-learn session accomplished a lot. It gave the presenters — Hannah, Benita and Jules — an outlet that they needed. And it showed them that their colleagues, made up of a diverse group, have their collective backs. In today's social climate, that's a win for equality and inclusion. It's also a criterion for a great workplace.
Good colleagues know that 'we' is more powerful than 'me'
On the topic of inclusivity: In my first week, the majority of my colleagues reached out to welcome me. They offered any support that I needed to do my job. It's not easy to onboard remotely, and it's more difficult in an industry where you have no prior experience. But my peers have welcomed me with open arms and that's eased my transition. You'd think this small gesture would be commonplace, but I can assure you that it's not.
COVID-19 is a busy time for the Canadian bio-economy. Everyone at BioTalent Canada is neck deep in deliverables and timelines. Yet, I had one-on-one video calls with more than 10 individuals — including the CEO — as part of my onboarding. Each call was designed to help me understand what we do, who we do it for and how we all work together for the same goal.
It says a lot when you've worked somewhere for one week and you already understand where you fit in the puzzle. The people at BioTalent Canada make it one of Ontario's Best Workplaces.
Being proactive means being reactive ahead of time
It's interesting to write about being one of Ontario's best workplaces when, right now, the workplace is home. Unfortunately, no one can give a definitive answer about when the pandemic will be over. We don't know when life will return to normal.
It comforted me to see how proactive the management team has been in planning a return-to-work game plan. It's clear that the health and safety of BioTalent Canada's staff is top of mind, especially when it's clear how much the CEO misses the comradery of a workplace.
Everyone's personal circumstances are being taken into account. It's clear that Rob and his partner in crime, Daphne, understand that the return to work is not a one-size-fits-all scenario. We all need a custom design and it appears that they'll accommodate that.
Life is short — work at some place that's awesome
Some might say that one week isn't long enough to make an informed decision. To them, I say that I knew I was going to marry my wife after one cup of coffee. I knew that my favourite baseball player was Ken Griffey Jr. after one at-bat. And I knew that I didn't like beer after one sip. So, in my world, one week is a lifetime.
And in that week, I discovered that when we return to the BioTalent Canada office, it'll be a space deserving of its title as one of 2020 Ontario's Best Workplaces.
In the meantime, we'll make do with GoToMeeting. If you listen closely, you can hear the heartbeat.
Through great input you get great output
By the time you read this article, it will have been more than one month since I wrote it. Luckily, I was given the opportunity to add what I've learned since.
My biggest takeaway? Our CEO values the opinion of every single member of staff. We all have a voice; we all have the ability to influence change.
Every week, Rob asks a question about how BioTalent Canada can improve — be it for clients, partners or staff. And every Monday morning, he gives each one of us an opportunity to provide our input. He listens, he believes in us and, in turn, we believe in him and we believe in BioTalent Canada.
When you have fun, it changes all the pressure into pleasure
Working here has been a breath of fresh air. It's fun to get up for work in the morning, which takes all the pressure off. I've been put in a position to succeed because they play to my strengths.
I feel valued, I feel integral, I feel happy.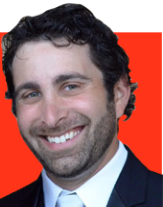 Howard Miller is a BioTalent Canada writer and editor based in Ottawa. For more information, visit www.biotalent.ca.