Anonymous platform lets employees vent frustrations, compare pay – and reveal employers' weak spots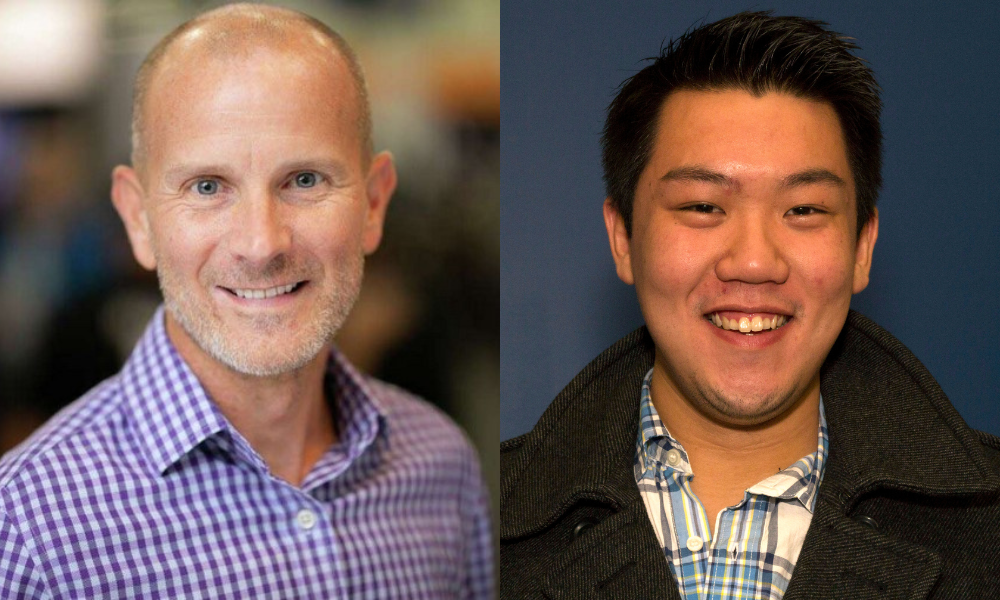 "Bad recruiter at Meta," "Big Google workforce reductions coming," "Didn't get severance agreement (Amazon)."
These are just some of the headlines found at www.teamBlind.com that should give an HR person pause for concern.
Started almost 10 years ago, Blind has gained notoriety as place where employees — who have no concern about being "caught" — can speak their truths about their employer.
After notable company events such as mass layoffs at Amazon, Meta and Twitter, thousands of employees are signing up to the anonymous platform to voice their frustrations and connect with each other.
More than seven million professionals from more than 300,000 companies worldwide are users, and the main industries that are represented are technology, banking and finance and management consulting.
"Think of it as the white-collar, knowledge-based, laptop-based industries or professions," says Rick Chen, senior director and head of public relations at Blind in San Francisco.
"At our core, we believe Blind is an information-sharing platform. So certainly with the layoffs and these recent industry events in banking and finance, you become the go-to community to anonymously discuss work with others in a shared context."
According to an internal user survey, more than 82 per cent of the users say they are on Blind to evaluate a company before applying for a job or accepting a job offer, 70 per cent use it to feel more connected to what's happening at their company, and 66 per cent use Blind for career advice, he says.
Anonymity appreciated
Since Elon Musk acquired Twitter — with considerable controversy to follow — thousands of Twitter employees have signed up for Blind, and they have been active on the platform an average of four times a day, he says.
"We're certainly seeing that reaction to poor or lacking or absent internal communication."
The public sphere or public channel on Blind is the community at large, where professionals can speak with others at different companies or industries, while the private channel is meant to facilitate discussions among colleagues at the same company, says Chen.
So why is the platform so popular? A big reason is the anonymity.
"Anonymity allows people to talk about taboo topics like money, culture, management… personal struggles at work. So some users go on Blind and say, 'I'm not doing well at work; I'm really struggling to stay motivated; I'm nervous about being laid off or being put on a performance improvement plan' — these kinds of topics," says Chen.
Often the information is not publicly known or it's confidential, but it's leaked by disgruntled or eager-to-inform employees sharing their knowledge either to warn or help others — or get their advice.
"You won't go on LinkedIn and say, 'Hey, I'm Greg, I'm struggling at work.' LinkedIn is almost where you go to brag, to say, 'Look how great I am, please hire me,' whereas on Blind you actually get the tactical, actionable advice for your work situation, because you can go into that detail," says Chen.
Valuable data
While it's true many of the comments are negative, these have improved in recent years, says Paul Wolfe, former head of HR at Indeed.
"If I dial back for five years, pre-pandemic, and I was looking at Blind, it was almost 100 per cent negative — employees trashing leaders, employees trashing companies or functions within companies… I have seen, over the last four or five years, more self-policing on it when things start to get really negative, and that's a nice thing. I think people are taking ownership or responsibility or whatever the case may be. And I think you've got to weigh the good and the bad."
While a couple of negative comments may not mean much, if there's a thread of comments about a team or leader or function, it may be worth delving further.
"I always go back to the old adage 'Where there's smoke, there's sometimes fire,'" he says.
"It may help point HR organizations to areas where there may be issues going on that those employees, for whatever reason, are not comfortable coming forward to HR directly or to an ethics hotline directly."
Any data is good data, says Wolfe.
"HR organizations may want to do a little bit more digging [on Blind] to see what's fact and what's fiction. But I think no data is bad data. And I think it's just another data source in the big mix of data sources that HR organizations have today."
The platform can complement employers' and HR's existing employee listening tools and branding tools, says Chen.
"Blind provides that authentic sentiment because it is anonymous, unfiltered and candid. It's also real time, so unlike Glassdoor where it's very context-specific, it is the sentiment of one person at one point of time… Blind is a discussion forum and a community; it's dynamic and you can see it change over time. And you can see the reactions."
The single biggest opportunity to leverage in HR today is to take all of the data and apply science to improve the selection, management, and alignment of people, says another expert.
Workplace transparency
Blind is really being used to promote workplace transparency by employee users, says Chen.
But there are also a lot of business leaders who use the app to understand how their workforce feels, how their workforce is reacting to workplace policies, he says, such as remote work or vaccinations.
"A lot of these managers, executives, HR teams, they're seeing the reaction to not only their policies, but also [looking at] large companies, Apple or Microsoft or Google, and what they are doing to see how the talent market and their own employee base is reacting. We're actually seeing some of these executives make changes to their company policies as a result."
More recently, people have been discussing things unique to their job function. For example, layoffs in the tech industry have generally spared high-paying technical roles, such as software engineers, but recently with the large-scale dismissals at Amazon and Meta, these positions are no longer safe, he says.
"So, you're starting to meet a lot of software engineers that [ask:] 'Is there anything that we can do to future-proof our skills? How do we… overcome or survive these potential layoffs?'"
Common discussions on Blind involve people going through the interview process, and looking for feedback on their job offers.
"Oftentimes, they like to post all of their job offers on Blind and have the community vote on which offer they should take," says Chen.
"For [for an employer,] it's a scary moment, right? Because they can actually see where their numbers line up against others. They can also see who might be their peers in terms of the talent that they're attracting, or seeking to attract. Certainly, you see all the comments, that real-time reaction, and that obviously relates to their employer brand."
Blind also offers an "insights" product for employers, which can view and filter through popular conversations in a company channel to understand what's really on employees' minds, along with providing high-level metrics to understand how active employees are on Blind and be aware when activity is spiking due to a new hot topic.
"Oftentimes, companies will use a real-time intelligence tool of what their employees are saying; another use case is how their job offers and how their employer brand is being recognized or engaged with, in real time," says Chen.
While there is a lot of negativity, and it may be "just noise," says Wolfe, "it'll be interesting to see — as they bring out or roll out these insights products for companies — what those look like and how the companies can adopt them."
Takeaways for HR
Not surprisingly, there are often threads about human resources, and the anti-HR sentiment is noticeable on Blind.
Back in 2018, the platform asked users whether they would feel comfortable reporting sexual harassment or had witnessed or experienced retaliation in the workplace as a result of reporting misconduct, says Chen. Seventy per cent said they did not trust HR or they didn't feel comfortable reporting sexual harassment cases or cases of workplace misconduct to HR, while 41 per cent had witnessed or experienced retaliation based on these reports.
"It's a recurring theme, almost like a meme within the Blind community," he says.
And with the increase in layoffs and hiring freezes in the tech industry, users are frustrated because they see some of the decisions as random.
"They don't understand what the logic might be in terms of: are these performance-based? Are they targeted at specific business units? Is it last in, first out?" he says.
"Whenever you have those kinds of questions, it's often because the internal communication at that company is lacking. So we find people go on Blind just to find out what's going on in their company, to seek that clarity... to bridge or create that internal communication if none exists at their company already."
It's important to ask: if employees are taking to Blind, Glassdoor or Indeed to voice their concerns, why aren't they coming to HR? says Wolfe.
"In general, HR has been done a certain way for a very long time. And I think it's time for HR leaders to think about their processes differently, make them more employee-friendly… is there an employee advisory panel that HR should establish, to hear feedback directly from employees about how things are working or how things aren't working?"
Canadian HR Reporter recently spoke with an expert about how to make performance reviews worthwhile.
For example, employers might want to consider opening up the investigation process or being more open about performance improvement plans and how they are developed and administered, he says.
It's about "helping employees really understand that there is fairness in them, and it's not HR just siding with the company," says Wolfe.
"There's been a disruption in the way we work because of the pandemic, which I think is forever changed the way of work. And I think it's just an opportune time for HR organizations to start to look at how they can better forge relationships with employees."