2 in 5 workers plan to resign based on how their company handled crisis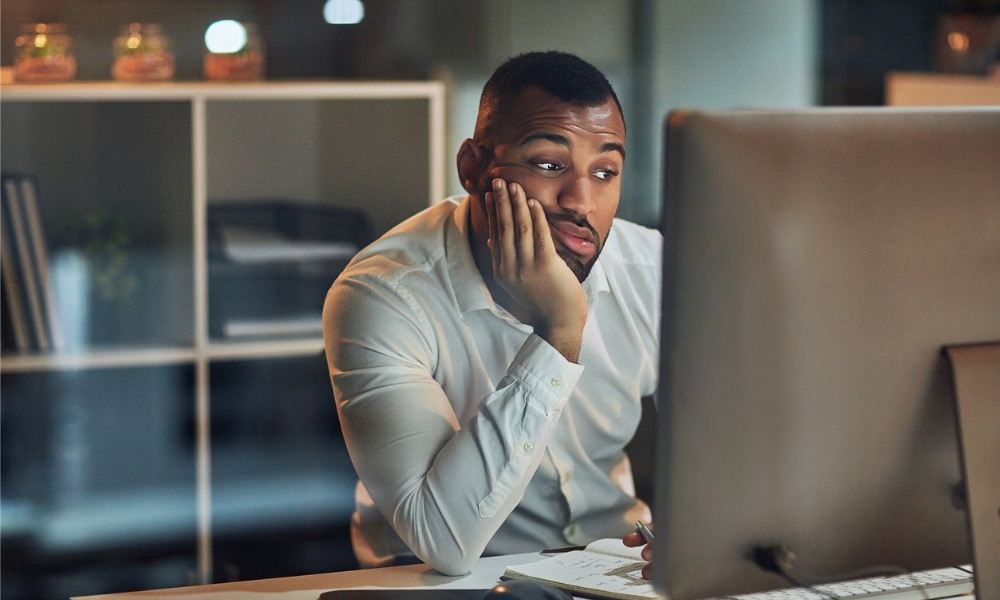 There is a huge divide between employers and employees when it comes to how they have each handled the COVID-19 pandemic.
While 86 per cent of the C-suite think that their company demonstrated commitment to employees in 2020, over half of workers hoped their company would provide more support, according to a U.S. survey by SilkRoad Technology, a global software and services platform.
Also, over 80 per cent of executives believe the orchestration of onboarding, performance management and learning are critical components to the successful introduction or transition of individuals to new roles.
However, among workers who started a new job during the pandemic, 52 per cent feel like they didn't receive enough training and 56 per cent still have unanswered questions about their role.
In a recent interview with Canadian HR Reporter, Dan Pontefract, leadership strategist and author, notes that company executives are "usually oblivious" and are unaware that there is an ongoing "shadow corporate culture" right within their own workplace.
Two in five office workers plan to resign and find a new job based on how their company handled the pandemic, according to the report.
"Ultimately, this tells us is that there is an opportunity to better support and enable employees through transitions, change or disruption, whether they are taking on a new role, taking on additional responsibilities or working from another location," says Lilith Christiansen, chief strategy and product officer at SilkRoad. "It's imperative to have regularly cadenced communication and check-ins, ample training and clarity around performance goals and expectations to drive retention and deliver a better employee experience that yields results."
This follows a recent report from Morneau Shepell that found that because of the pandemic, 24 per cent of Canadians are considering a job or career change.