'There's a disconnect between executive leaders and the rest of your organization in terms of how good things currently are'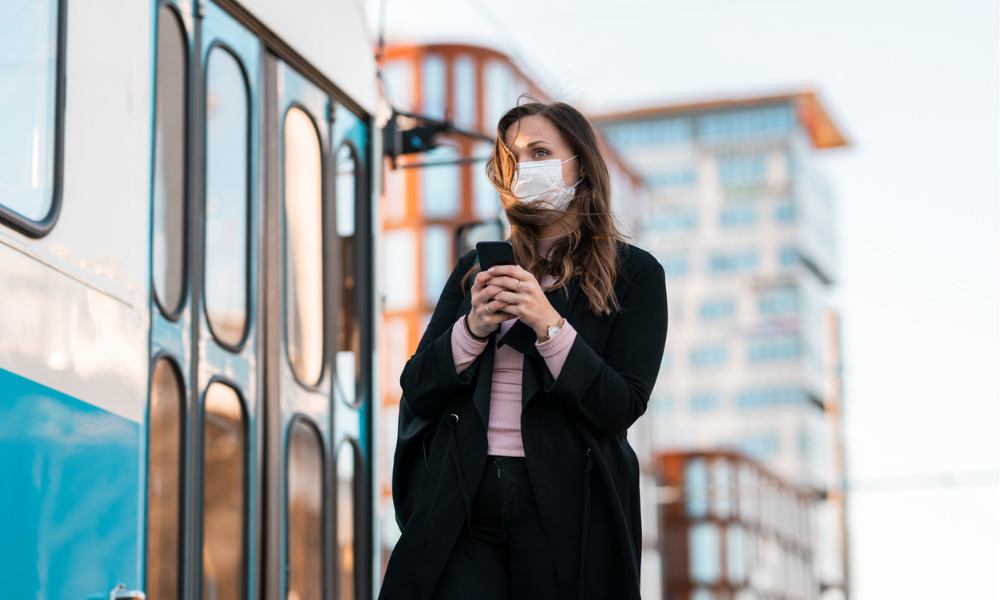 While many organizations around the world are busy bringing back workers into the workplace after two long years of COVID isolation, this is not without its stressors, according to a Future Forum survey.
Many "experience" scores have plummeted to their worst since Future Forum, a consortium launched by Slack with founding partners BCG, MillerKnoll and MLT, started doing this research during the summer of 2020, and this should be worrisome for both HR and leaders, says Sheela Subramanian, vice-president of Future Forum at Slack in San Francisco.
"As employers are rolling out their return-to-office policies, employee sentiment is down; employees are struggling and we're seeing a very sharp drop when it comes to experience scores and some factors like work-related stress and anxiety, they're at record lows," she says.
"These scores are particularly low for employees who are returning back into the office full-time and, oftentimes, they're the only ones who are returning back."
Flexibility remains key
Inflexible policies are the biggest reason behind these dismal numbers, according to Subramanian.
"Full-time office workers are posting two times steeper declines when it comes to employee experience, relative to their peers and counterparts who actually have flexibility in where and when they work," she says.
Many workers are not being offered flexibility, which is leading to mass dissatisfaction and resignations, finds the survey of 10,818 knowledge workers in the U.S., Australia, France, Germany, Japan and the U.K. between Jan. 27 and Feb. 21.
"We're talking a lot about location flexibility when we talk about return-to-office, but schedule flexibility is also very important for people," says Subramanian.
"Ninety-four per cent of employees want flexibility in when they work, but the troubling piece is that two-thirds of employees are actually saying that they don't have schedule flexibility outside of the occasional appointments that they need to go to — and they're three times more likely to look for a new job in the next year."
The numbers also show that work-related anxiety and stress are 28 per cent worse compared with the previous quarter, while there was a drop in experience measures of 17 per cent from the last time surveyed.
"Flexible" can mean a lot more than just working from home, according to two experts who spoke with Canadian HR Reporter.
Loss of control
Having employees flock back to the office en masse will lead to levels of increased anxiety, according to Margo Hoyt, managing director of talent and leadership development at HR consulting firm LHH in Ottawa.
"We've hit a place where leaders, employees, organizations have become quite familiar with a different way of working than we were familiar [with] before, and there's been so much positive related to that, but the anxiety and stress of having to give that up and go back and work full-time in an office is really quite overwhelming for many," she says.
It's really about that loss of control over how people do their work, she says.
"That creates that stress and we're into a different scenario where we want that control, and yet someone's telling us that 'No, now you need to come back to work and you need to do it in a certain place, and you need to do it at a certain time.'"
While many workers miss their colleagues, commuting amid COVID is still a top concern, found another survey.
Leaders lacking
Members of the C-suite are also displaying concerning conduct when it comes to flexibility, which should bring up red flags, says Subramanian.
"We're seeing a troubling double standard when it comes to executive behaviour and employee behaviour. It's very much 'Do as I say, not as I do,' because non-executives are nearly twice as likely as executives to be working from the office five days a week and, as a result, have much worse scores when it comes to experience."
This is resulting in the great resignation, says Hoyt, which leaders need to pay attention to.
"Some of the research that we did also shows this big chasm between how leaders feel they've been doing through the pandemic and leading their organizations, engaging their teams and being strong communicators, and the people that they are leading are saying quite [differently], that there's actually been a much poorer grade for those senior executives on those same things. There's a disconnect between the executive leaders and the rest of your organization in terms of how good things currently are."
When it comes to planning the migration from home back to office, confirmation bias is also appearing among leaders, and that is worrisome, says Subramanian.
"Two-thirds of executives are not including their broader employee base into their future-of-work planning efforts. They're keeping it within their inner circle and that's troubling because there's divergent experiences between executives and employees: executives have stronger networks, they have more autonomy, they have more flexibility, and if you're planning whatever is happening next based on your own experience, you're not going to necessarily get the feedback or hear from people across different backgrounds, functions, levels, in terms of what they want."
Focus on feedback is a great way to fight the flight of talent, according to another expert.
Takeaways for HR
For HR and leaders, the answer is simple: listen to your employees, says Hoyt.
"[It's about] doing those pulse surveys, sitting with employees, having open hours, understanding what's really important and how to do that, how to implement that in the organization. And so this is where that flexibility in the workforce comes back as being so important, we're hearing that from every corner. You do need to listen to your employees: 'What are they most concerned about?' and then do the best that you can to address those [concerns]."
And have faith in those workers to get work done every day, even though they can't be seen all the time, says Subramanian.
"Oftentimes, the pattern of 'We need to go back to how things were' is because employers don't necessarily trust their employees to do what's best for the business. These top-down, return-to-office mandates, they're not effective; they're not a way to engage your employees and they're not acknowledging that times have changed, both in terms of technology, as well as sentiment about work," she says.
"There's a general broader trend that's happening. People call it the 'great resignation'; I tend to think of it as a 'great rethink' and people are evaluating the way that work fits into their lives."