Issue back in spotlight after politician caught red-handed looking at porn on his phone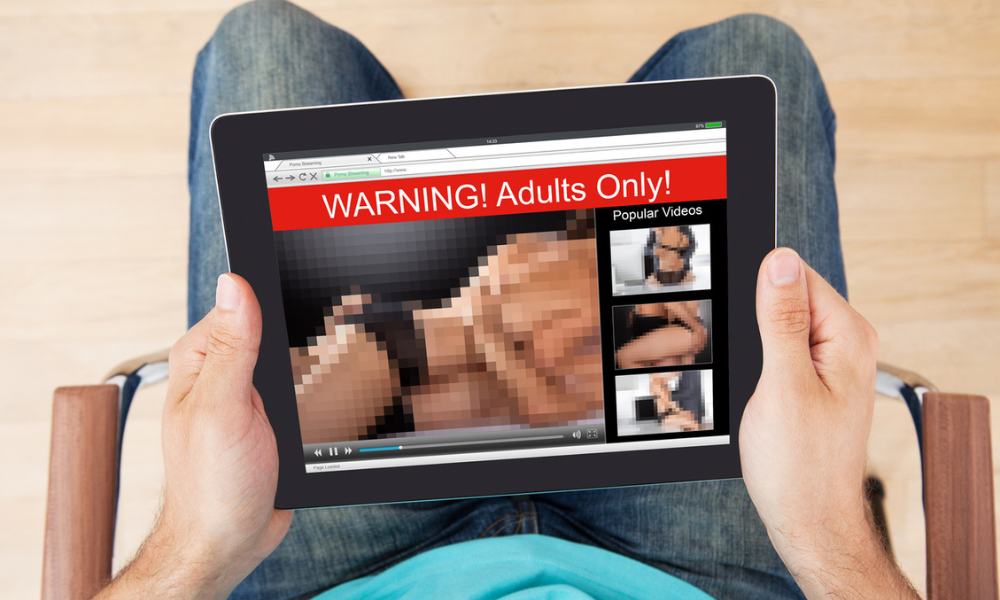 Apparently looking for a tractor website — "Escorts" is the name of a tractor manufacturer — a British politician recently resigned after admitting to watching pornography on his phone in the House of Commons.
Describing it as a moment of "madness," Neil Parish, chairman of the House's Environment, Food and Rural Affairs Committee, said he came upon a porn site and watched it for "a bit."
"My biggest crime is that on another occasion, I went in a second time," he told the BBC. "And that was deliberate."
The incident once again puts a spotlight on the issue of pornography in the workplace, and also provides takeaways for employers.
Contextual approach
For one, employers should not assume that catching an employee is an automatic dismissal for just cause, says Jim Anstey, lawyer at Nelligan O'Brien Payne in Ottawa.
"When we had a few of these cases, 10 to 15 years ago, at that time employers thought, 'OK, we've caught an employee who's been accessing or storing distributing pornography, using work time or work devices, so it's an automatic dismissal for cause' [but] the courts have pushed back and said, 'Well, hold on a minute, it doesn't work that way.'"
In dismissal for cause, it's important to take a contextual approach, he says, which means looking at factors such as an employee's length of service, performance record, or any warnings or workplace conflict.
"The courts are going to have a lot more sympathy for a 20-year employee who's messed up once, they've got a clean record otherwise, than someone who's only been there for a few months and they've had a couple of warnings and maybe have some other issues."
What's actually done with the pornography, such as distributing it to coworkers, also makes a difference, says Anstey.
"If it's just a matter of an employee who's accessing it, that's probably the least offensive thing; but if you have an employee who's distributing it to others in the workplace or in some cases to clients, there's a bigger risk there that it's going to affect the reputation of the employer, which can be a big deal."
It's always going to depend on the surrounding circumstances, says Paul Willetts, lawyer at Vey Willetts in Ottawa. That includes what has been done, what kind of workplace it is, and what types of things the employer has said are unreasonable.
"If it's a serious situation [such as] illegal pornography, for example, it's not going to change the fact that that's incredibly serious, and in the right circumstances, you may need to report to the police and terminate employment."
Harassment considerations
There's also the risk of a claim of sexual harassment, which can include, for example, "displaying or circulating pornography, sexual images, or offensive sexual jokes in print or electronic form," according to Ontario's laws.
Employers have an obligation to provide a workplace that's free from harassment, says Willetts.
"If people in your workplace are showing or sharing pornography, explicit images, or they're visible to people that do not want to see that content, showing those types of images to somebody in the workplace, it could be considered a form of sexual harassment."
That is something that employers need to be aware of when it comes to the policies they are putting in place and expectations of employees, he says.
But it's also important to draw a distinction between an intentional act and one that's inadvertent, if somebody not looking to have that material viewed.
"It could still result in a complaint of sexual harassment, if somebody's looking at images in a place where they're visible to other staff," says Willetts.
Claims of disability
Another consideration? Addiction to porn, and an employee claiming they have a disability.
"If employees can show that they did it because of an addiction, then that triggers a right under the Human Rights Code to be accommodated, which in most cases would be seeing their doctor and having a treatment plan and having their employers not fire them until they reach a point where they can perhaps come back to work," says Anstey. "If… they have a note from a physician that indicates it's a valid mental health issue, which I think it would be, then they can certainly seek an accommodation."
In responding to that information, an employer would want to approach it the same way they would any other claim of a disability, and explore that further to find out if there is any duty to accommodate, says Willetts.
"You'd want to tread carefully as an employer, get more information. And if you have this illness independently corroborated from a medical professional… you'd want to have an understanding of: Is there an obligation here to try to accommodate? And, if so, what does that look like? Is that something that we're able to do reasonably?"
The impact of Bill 88
Ontario's Bill 88, Working for Workers Act, provides a further consideration for employees as it requires employers to have a policy that tells employees if and how they are being monitored electronically — for both in-person and remote work.
"If I were an employee and the employer comes up to me and says, 'We've been monitoring your browser history on our laptop, even though you've been working from home… and it looks like you've been accessing pornography… and we think that's why your productivity is down, that's in breach of our policy and here's some disciplinary measures' or 'We're going to dismiss you for cause," says Anstey.
"If I were the employee, I'd want to make sure that they were in compliance with Bill 88."
It raises an interesting question, says Willetts: If an employer becomes aware of somebody accessing pornography or inappropriate use of their assets, but they don't have a policy like this, are they potentially open to blowback because they have not complied Ontario's new rule?
"It adds just a further degree of complexity to the situation. And is something that employers should be considering as part of the whole context when they're looking at... prohibitions on accessing pornography in the workplace."
There are also potential privacy concerns from the employee standpoint if they were unaware that they were being monitored, he says.
"That situation become further complicated depending on who owns the assets. Is this an employer-owned asset that's been given to the person to do the job? Or is it a situation, which certainly occurs, where the employer is relying on the individuals to do work using their personal assets?"
Policies make a difference
If an employer wants to dismiss an employee for cause after they've been accessing or storing and distributing pornography, the best thing that they can do to "muster up a case" is point to their policy around this, and also show that the employee was aware of the policy, says Anstey.
"Typically, that still wouldn't quite be enough in most cases, but if they can show that they also had the issue come up before and they warned the employee, that they breached the policy, they'd already gone to the disciplinary process, the second time the employee is going to have a much more difficult time defending against a case of just cause dismissal."
Many employers have a written policy addressing what is considered appropriate use of their electronic assets, says Willetts.
"Some employers will have language in the policy stating what employees can or cannot do, so 'You cannot view pornography or search for it, download it, store it on our assets distributed to other people,' and speak to what the repercussions may be in circumstances where employees fail to meet those requirements."
And while it's good to have things in writing, they're only worth as much as the paper they're written on, he says.
"It's critical to ensure that you're communicating these things clearly to staff, so they know what the expectations are and [you're] recording having brought it to the attention of staff. And then you want to be making sure that you apply the policy fairly and consistently."