Long meetings top reason for employee discomfort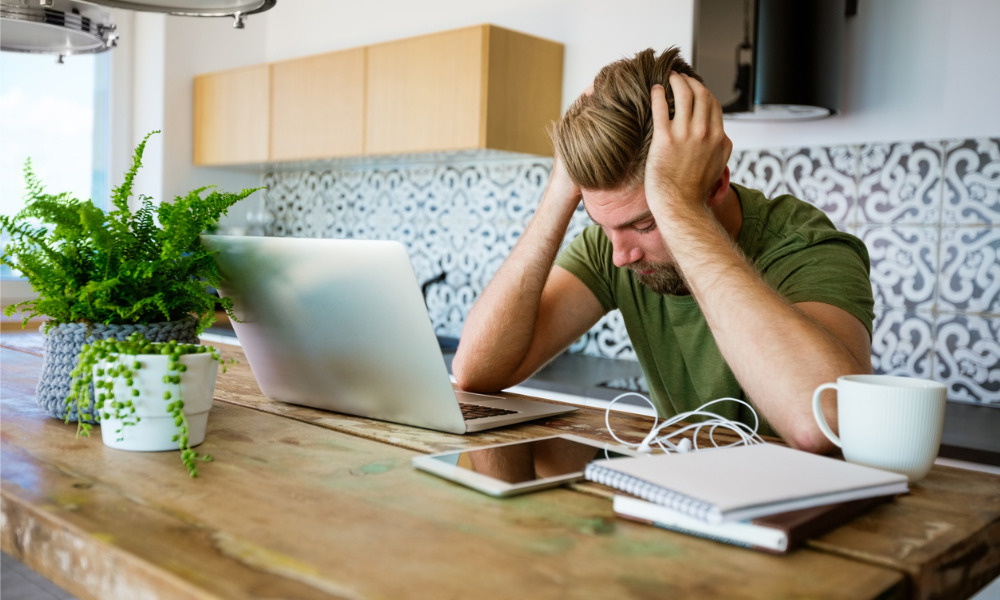 Two years into the pandemic, nearly a quarter of American remote workers (23%) say their Zoom fatigue is higher than it's ever been.
More than half (55 per cent) of American remote workers say they have more meetings now than they did in person, with 35 per cent participating in a virtual meeting multiple times a week and 17 per cent participating in a meeting multiple times a day.
Of those workers, 35 per cent only have 30 minutes or less between meetings, finds a survey by Honest Paws, which offers premium CBD products for pets.
Top contributors to Zoom fatigue include:
meetings that run too long (56 per cent)
having to stare at a screen for long periods of time (52 per cent)
meetings that serve no purpose (49 per cent)
constantly seeing video feed of one's self (38 per cent)
limited movement during meetings (36 per cent)
increased amount of eye contact during meetings (35 per cent)
Nearly half of professionals working remotely (49 per cent) say that being on camera during meetings makes them more exhausted, according to a previous report. And women's experience with Zoom fatigue is 13.8 per cent higher compared with men, found another study.
"So long as Zoom remains a part of the American home-based workforce, those who rely on its services will need to implement strategies to combat fatigue and burnout," says Honest Paws.
And this can be done in a variety of ways, they said: "Switching to phone calls and emails, building in breaks between meetings, opting out of the occasional conference if needed, and yes: asking that one co-worker to give their four-legged friend some camera time for a much-needed serotonin boost."
How to relieve the fatigue
For nearly half of Americans, work-related stress is lessened whenever a co-worker's dog (48 per cent) of cat (46 per cent) appears during a Zoom/virtual meeting.
And there are those who go so far as to say that seeing a co-worker's dog (51 per cent) or cat (42 per cent) makes Zoom meeting more enjoyable.
"Studies have long shown that dogs increase our levels of oxytocin, a neurotransmitter that calms our nervous system while reducing anxiety," says Honest Paws. "In fact, a research study published in 2015 reported that simply gazing into a dog's eyes could cause a tremendous spike in a person's oxytocin levels — a 300 per cent increase, to be exact. No wonder remote workers enjoy seeing their canine colleagues in the Zoom video grid!"
But work-related stress during Zoom meetings can also be lessened when someone tells a funny story or a joke (37 per cent), when someone's child makes an appearance (34 per cent) and when they can talk about non-work-related subjects (34 per cent).
Meanwhile, making meetings last less than 15 minutes is a great way to make them more enjoyable, but being able to chitchat about non-work-related stuff (47 per cent) and listening to a co-worker's funny story or joke (34 per cent) can also do the trick.
Switching to phone calls or email can also help workers address Zoom fatigue, said Liz Fosslien, head of content at Humu, and Mollie West Duffy, an organizational development expert and consultant, in an article published on the Harvard Business Review website.
"Check your calendar for the next few days to see if there are any conversations you could have over Slack or email instead. If 4 pm rolls around and you're Zoomed-out but have an upcoming one-on-one, ask the person to switch to a phone call or suggest picking up the conversation later so you can both recharge."
Employers should strongly consider "mixing it up" during the never-ending stream of online video meetings to keep workers from burning out, according to a corporate events marketing specialist.