'Without quality childcare for their kids, many parents will face barriers to re-entering the labour market'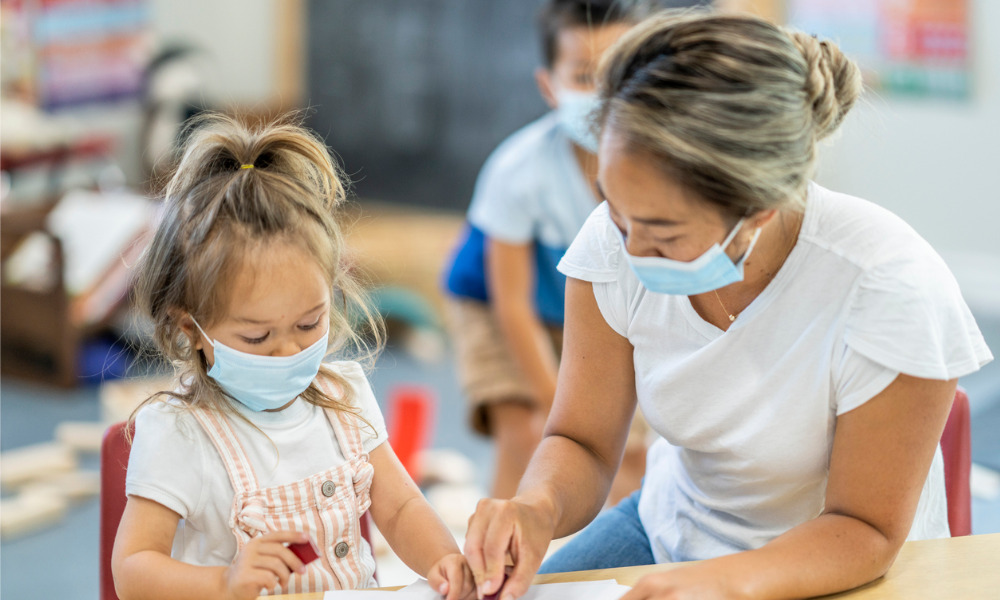 The federal government has announced $625 million in additional funding for the child care sector to help ensure that safe and sufficient child care spaces are available to support parents' gradual return to work as the pandemic subsides.
Along with the agreements under the Multilateral Early Learning and Child Care Framework, this will push the government's investment to nearly $1.2 billion to support child care in 2020-21, a 67-per-cent increase over the $700 million allocated for 2005-06, previously the highest in history.
"Without quality child care for their kids, many [parents] will face barriers to re-entering the labour market," says Carla Qualtrough, minister of employment, workforce development and disability inclusion. "The government of Canada is working with provinces and territories to ensure child care spaces are safe and accessible so we can continue to build towards a strong economic recovery together."
Canada is lagging behind the rest of the world when it comes to gender equality and diversity in the workplace, according to a report from Mercer released in March.
Proof of this is the large pay gap that persists between men and women in Canada, according to a survey released by ADP Canada also in March.
Lack of childcare a challenge in pandemic
Fifteen per cent of mothers in the United Kingdom either have been laid off or expect to be laid off, and 46 per cent of them say that a lack of childcare provision played a role in their redundancy, according to a survey.
Nearly three-quarters (72 per cent) of mothers have had to work fewer hours because of childcare issues, and 65 per cent of mothers who have been furloughed say a lack of childcare was the reason, found Pregnant Then Screwed, a charity that supports, promotes and protects the employment rights of pregnant women and mothers.
Also, 81 per cent of the employed mothers say they need childcare to be able to work, but 51 per cent do not have the necessary childcare in place to enable them to do their job, found the survey of 19,950 women from July 16 to 18, 2020.
Also, 46 per cent of women who have been suspended from work because of their pregnancy have been suspended on incorrect terms, including 33 per cent on furlough, and another 13 per cent on sick pay or told to take holiday or to start maternity pay.
"This lack of childcare is destroying women's careers, they are being made redundant, they are being forced to cut their hours, and they are being treated negatively all because they are picking up the unpaid labour," says Joeli Brearley, CEO and founder of Pregnant Then Screwed.