'We intentionally design our employee experience to be as accessible as possible'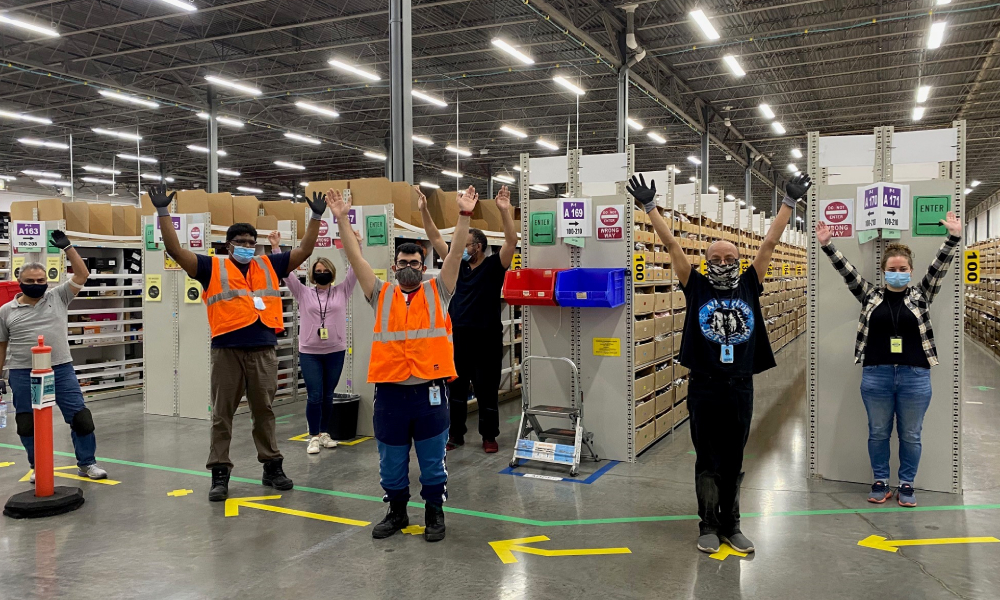 Being disabled might hinder some people from a satisfying work-life experience but Amazon Canada has implemented a specific program tailored to meet the needs of employees with a disability.
The Alternative Workforce Supplier Program (AWSP) places candidates who have traditionally faced obstacles to both entering or advancing in the workplace with jobs in the company's fulfillment centres, packing customer orders and taking customer shipments.
"We intentionally design our employee experience to be as accessible as possible so that new Amazonians, or employees who join Amazon, that have disabilities can seamlessly accomplish their goals without any extra effort or any frustrations due to whatever accessibility challenges they have," says David Besharat, learning development manager at Amazon in Ottawa.
For example, at the Boundary Road fulfillment centre in Ottawa, Amazon has 13 workers who are deaf.
"We've developed a local partnership with an organization called SLIAO [Sign Language Interpreting Associates Ottawa] and what they do is provide interpreter services for deaf employees," says Besharat.
Amazon, which has 23,000 Canadian employees, works with SLIAO to provide access to an onsite sign-language interpreter and video to help facilitate communication with deaf employees, he says. The company also operates a facility in Delta, B.C., with similar services. One of the efforts there involves certain employees having access to clear COVID-19 face masks, so hard-of-hearing workers can read their lips.
In July, a group of Amazon employees participated in Vancouver's virtual Pride parade.
As a trainer, Besharat is one of the first Amazon employees to interact with new hires, and identify potential leadership qualities.
"One particular associate [who is deaf], we promoted him to a trainer and whenever we would have deaf associates coming into the building, we would use his support and working as sort of an in-house interpreter."
"Working at Amazon has been, essentially, a barrier-buster for him, and for many others, was a really great example of how we're really raising that bar," he says. "There is never a no, it's always: 'We will accommodate.'"
Amazon has also hired employees who have companion dogs, and are hearing-impaired, says Besharat.
"What I really appreciate about having a diverse workforce and being able to onboard these associates with different accessibility means is we're able to learn, and learn a lot, about how we can continuously improve our own onboarding and hiring efforts to really support the needs of anyone and everyone."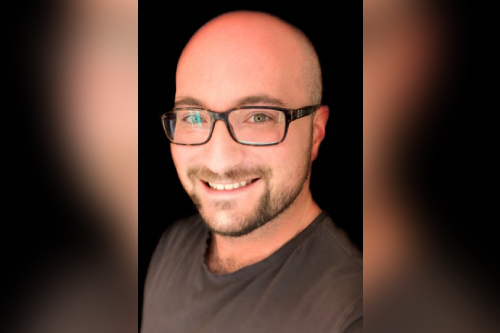 David Besharat
The benefits flow both ways, says Besharat, who welcomes the "shared perspective" gained by hiring people with disabilities.
"If there's something that others in HR can learn about what we're doing at Amazon as a best practice, at the end of the day, [it's that] diversity is a great thing. Being able to have a diverse workforce better enables you as an organization to serve the diverse needs of your customers."
In October, the federal government from Sept. 25 to Dec. 31, 2020 extended the application period for the Disability Tax Credit (DTC) to support Canadians with disabilities to help with additional expenses incurred during the pandemic.
One the employment law side, a recent case highlights the fact that a disability is not always protection from dismissal for poor performance.