'For decades, STEM education has focused on western philosophies and perspectives. It's time to rethink how we teach STEM to support all ways of thinking'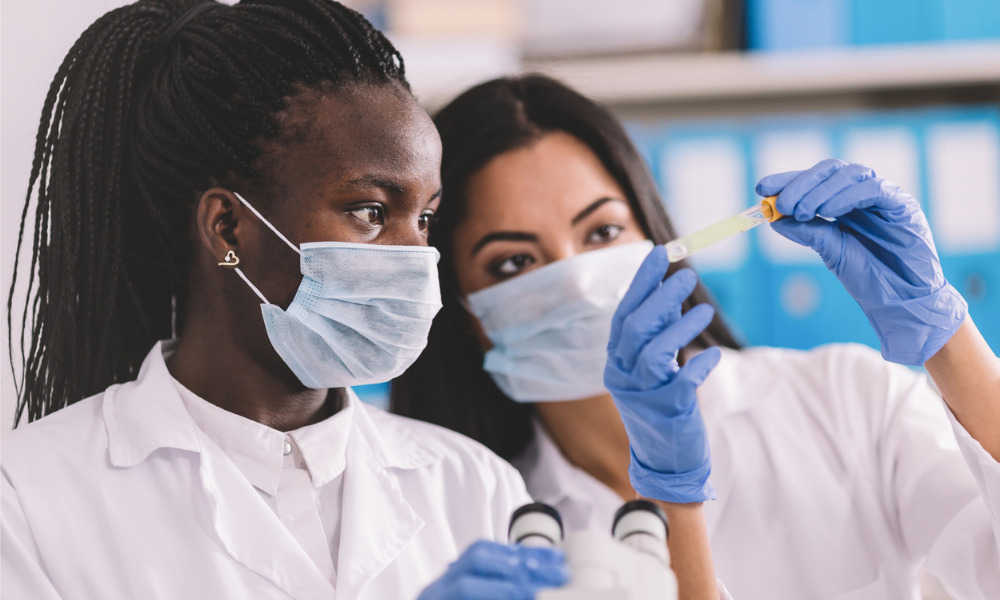 Because of the COVID-19 pandemic, 80 per cent are more likely to believe that science plays a critical role in solving public health crises. And 92 per cent of Canadians agree the world needs more people pursuing STEM-related careers, according to a report from 3M Canada.
Nearly half (47 per cent) of respondents believe that students would be more inspired to pursue STEM careers if we position science as a platform to make the world better.
"People at a young age need to be able to see themselves reflected in the science community and have the champions in their life who support those goals," says Vanessa Raquel Raponi, founder of EngiQueers and product development engineer.
"To do this we need to lead youth to show them the path to a career in STEM, that it is possible, that there are opportunities for people just like them and that there are supportive programs, educators and champions along the way who will help lift them to an endless array of possibilities."
Diversity and inclusion
However, 87 per cent of Canadians agree it's important to increase diversity and inclusion in STEM jobs, found 3M's survey of with 1,000 adult respondents in each of the following countries: Australia, Brazil, Canada, Colombia, China, France, Germany, India, Italy, Japan, Mexico, Poland, Singapore, South Korea, UAE, UK and the U.S.
Specifically, 68 per cent of Canadians believe underrepresented minority groups often don't receive access to STEM education.
"We need to recognize different frames of reference for creating teaching materials and design a system that supports and resonates with diverse world views," says Doug Dokis, Actua's director, National Indigenous Youth in STEM Program. "For decades, STEM education has focused on western philosophies and perspectives. It's time to rethink how we teach STEM to support all ways of thinking.
Fifty per cent believe more diversity equals greater global collaboration while 47 per cent feel diversity and inclusion will result in more innovative ideas, according to 3M's findings.
At organizations with a recognition program that includes a D&I component, 55 per cent of employees are highly engaged compared to businesses that don't combine the two areas, according to a previous report.
Given the changing landscape of the world of work, even before COVID-19, STEM employers can also benefit from delivering on diversity and inclusion goals in their workforce, says Graig Paglieri, CEO of the Randstad Technologies Group.
"Among leading tech giants, Black employees make up between just two to three percent of the tech workforce. And these aren't extreme examples. This is sadly common throughout the world of STEM But given the fact that many companies like these made public commitments to increasing D&I in their workforces, now is the time to take action and bring these initiatives to life. And in that context, the emerging world of work could be a very positive thing.
"For one, the connection between geographic location and employment opportunity, once paramount, appears to be decreasing with the rise of remote work. As a result, employers will have the ability to cast a wider net than ever before in sourcing candidates and building their talent pipelines. That alone should be viewed as an enormous opportunity — and equally a mandate for action — when hiring for STEM roles."