While the battle against racism at work ramped up in 2020, women are in danger of being left behind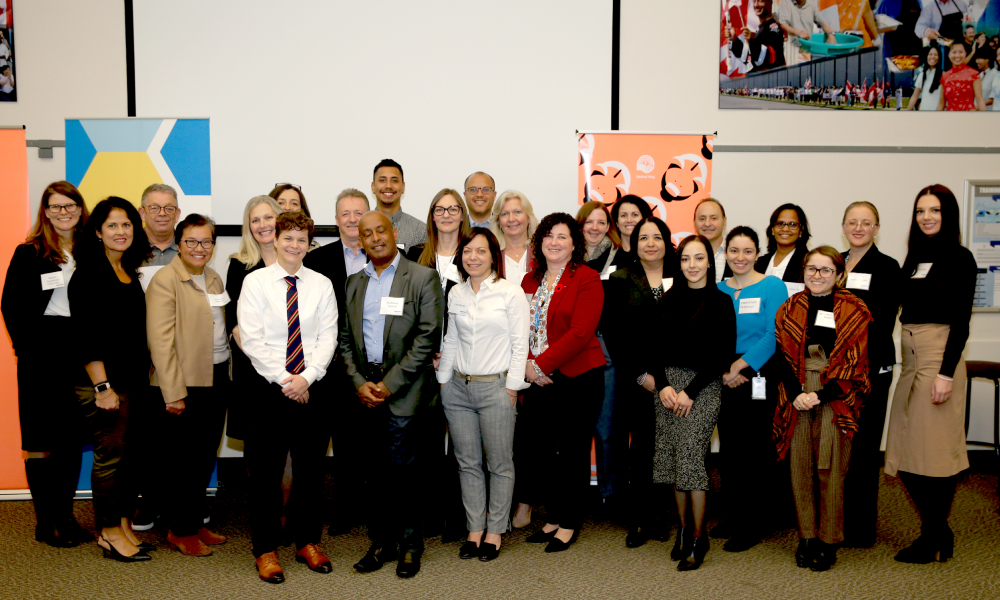 "SHOCKING; disappointing, especially in this day and age." So says Joanne Campbell, senior vice president and CHRO at Apotex in Toronto, in response to a recent IBM study that found advancing female employees is not considered a top priority for a staggering 70 per cent of organizations.
Only one in four companies said advancing women is a top-10 priority item.
Also sobering? Fewer women hold the titles of senior vice president, vice president, director and manager in 2021 compared to 2019, according to Women, Leadership, and Missed Opportunities. Senior female managers have fallen to 20 per cent from 25 per cent, while senior female vice presidents have gone to 13 per cent from 19 per cent.
The study heard from 2,687 professionals across 10 industries and 11 global regions between November and January.
"Over the years, obviously myself, being an executive and female, I really thought we had turned the corner a couple [of] years ago; I really felt that it hit the headlines and organizations were really committed," says Campbell.
"To see that we've taken a step back with this is really discouraging."
Pandemic leads to fatigue
For organizations, there might be a variety of reasons for the lack of focus, and one of the biggest and most pressing concerns remains COVID-19.
"[The pandemic] is really taking precedence for many leaders and also, possibly, a lack of resources; they might not have the financial or management or leadership bandwidth in place right now to be focusing on beyond the recovery," says Vandana Juneja, executive director of Catalyst Canada, a non-profit organization that focuses on advancing women in the workplace in Toronto.
"Anecdotally, we've also seen a shift in some organizations from their sole focus or a very high priority on gender equity, and shifting to focusing on other aspects of identity," she says. "For example, a focus on anti-black racism in light of the events of last summer with the killing of George Floyd; in light of the racism that we are seeing with respect to the Asian community; in light of the global pandemic.
"That being said, it doesn't mean that we cannot focus on gender. It's really important to highlight that these are not mutually exclusive," says Juneja.
In fairness, the last year in particular has been extremely challenging for executives, decision-makers and boards, says Andrea Plotnick, senior vice president of board and executive solutions at leadership development consultants LHH in Toronto.
"It's an overarching fatigue being an executive through a pandemic," she says. "A lot of the focus has become on keeping the lights on, looking at different business models to get you through the next year."
Fatigue and lack of effectiveness are possible factors, as 62 per cent of women and 60 per cent of men reported they expected their organizations to improve gender equity, down nine and seven percentage points, respectively, from 2019, found IBM.
Plus, many companies may be having difficulty figuring out exactly what to do, says Plotnick.
"[For] many organizations… it's almost like they're taking a jigsaw approach, where they're looking for the piece that fits in whatever criteria it is [and] it's not having the desired impact. I feel like a broken record, but it's not about diversity per se, it's about inclusion, at the end of the day," says Plotnick.
"Based on all the societal factors at play right now — which is that there's a broader diversity play at play, which is not a bad thing — but if you're focusing just on the gender component, it gets diluted."
Benefits to women leaders
For those companies IBM calls "first movers" — which prioritized advancing women, consider gender equity as a driver of financial success and report being "highly motivated" — revenues rose by 61 per cent, found the research.
Besides the boost in funds flowing into the business, more women in higher positions will also increase the leadership pipeline, according to Juneja.
"Having the benefit of role models at the top helps women in junior positions see examples of themselves at the senior leadership level and helps with respect to advancement."
Organizations should be looking to recognize promising young women who are already on the roster, says Plotnick.
"The other piece is to really start looking deeper within your organization for the leaders of tomorrow; looking at sponsorship programs, identifying women that have high potential and creating pathways for them. This is not about special treatment; it's about deliberately creating pathways for women to move up through the organization."
For example, LHH is involved in a Getting Board Ready (GBR) program that helps women find their pathway to land their first corporate board seat.
"It's creating those experiences earlier in their lives as leaders so that they're ready to take on the roles when they present themselves," she says.
Decision-makers also shouldn't shy away from digging into the hard numbers of representation to inform future decision-making, says Juneja.
"Let's recognize the power of data to inform diversity, equity and inclusion strategies. Let's leverage current data and data from the past couple of years to understand how COVID-19 has really exacerbated existing inequities in the workforce. We can't fix what we don't measure, so measurement is important."
Apotex looks at barriers
For Campbell, 2017 was a pivotal year in Apotex's own equity journey as she began work on an agenda aimed at change, she says.
"We set out to understand from the women in our business and obviously from the men… what the barriers were."
Campbell worked with two other senior executives — both men — to "increase opportunities for our women to network across the organization and to network with both men and women, to create forums where people could share, learn, support one another. There was a big void in women saying, 'I don't feel like I have the support of other women.' So what could we do about that?"
Instead of the usual programmatic approach, Campbell wanted to dig deeper to change the corporate mindset.
"We weren't going to create this woman-in-leadership program but rather we really wanted to attack it at a cultural perspective and add a grassroots perspective. Sometimes, a program has a start and an end: I didn't want that."
After a workshop and planning sessions with a number of Apotex employees, they came up with various critical themes to devise a plan and address the issue, she says.
They employed a three-pillar approach. The first involved encouraging women to "evolve and ignite and that's really about developing and growing, expanding your network, seeking diversity of thoughts, inspiring others," says Campbell.
Next came empowerment. That's about "enhancing confidence or enabling women to feel comfortable to stretch outside of their comfort zone," she says, while the third was about appointing women to important roles at the company.
It's also important to remember to invite all comers on the gender-equality bandwagon, says Campbell.
"We really made some good progress by involving, identifying those male champions early on in the process because you can't do anything in isolation and just think that women can change this alone. It's really about making sure that men come along on this journey [and] it's important for women to see that men are supportive of this."
After all this, Apotex has seen success.
"We see now our numbers increasing at different levels — at that manager level, associate director level. We see now that we've got this much stronger pipeline of high-potential women that will obviously continue to evolve," she says.