'It's a disturbing reality that being a journalist in Canada has become a hazardous occupation'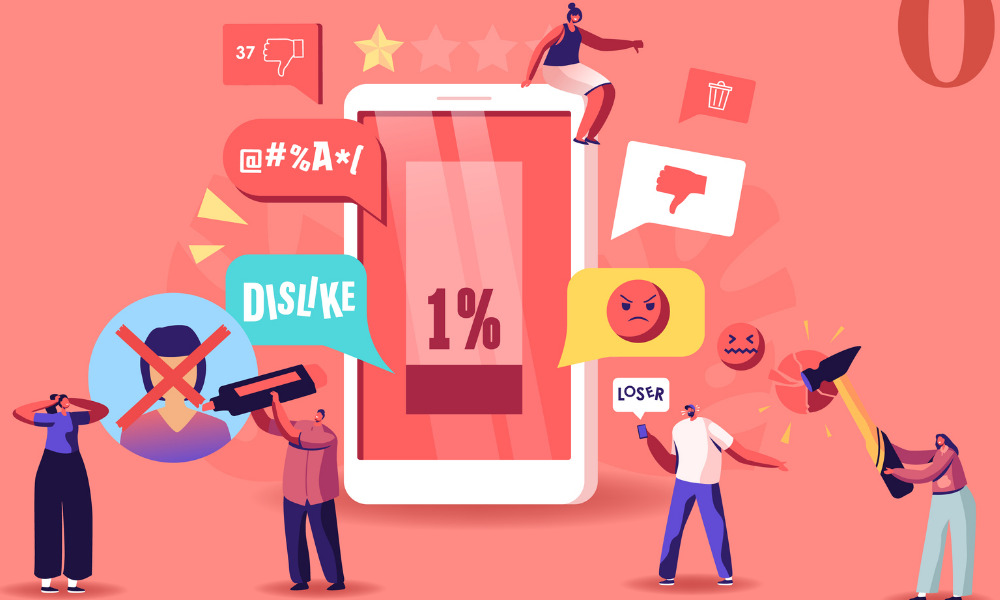 The Canadian Association of Journalists (CAJ) is calling for "swift and decisive action" from the RCMP and other law enforcement bodies to investigate a wave of targeted threats against Canadian journalists on social media.
The group points to recent tweets of Maxime Bernier, leader of the People's Party of Canada (PPC), as example. He said that they have received "offensive requests" for comments from "far-left activists masquerading as journalists". The journalists were requesting comments around the party's ties to the far right, according to the CAJ.
"If you want to write to these idiots to tell them what you think of their disgusting smear jobs, here are their email addresses. They want to play dirty; we will play dirty too," tweeted Bernier.
Twitter proceeded to suspend Bernier's account for a period of 12 hours, and the tweets are no longer available because they violated Twitter rules.
"Efforts to intimidate journalists from asking tough, serious questions is a tactic ripped directly from the pages of the authoritarian playbook," says Brent Jolly, CAJ president. "The messages being directed towards reporters and editors are absolutely vile, deplorable and completely unacceptable. We strongly stand by our members during these distressing times."
Over the past week, dozens more reporters – many of whom are female or journalists of colour – have also received intimidating emails and messages on social media "with threats of violence," according to the CAJ, and journalists have had to ensure their personal information is not available online.
Last year, CAJ also condemned the attacks against journalists covering anti-mask protests in Quebec City and Montreal and called for police to sanction protesters that intentionally put journalists' health and safety at risk.
Consultations for guidelines
With no centralized means of tracking threats and harassment, the CAJ is partnering with the CBC and several journalism organizations, to launch an Online Harm in Journalism Survey.
The CAJ will also be launching a social media consultation process to come up with guidelines for newsrooms on how best to support and protect reporters.
"These are coordinated campaigns that strive to undermine the freedom of the press," says Jolly. "It's a disturbing reality that being a journalist in Canada has become a hazardous occupation. That's why we look forward to working with news organizations, and others, in the coming days to ensure that the safety and security of journalists are protected - and these perpetrators of hate are held accountable."
The online harassment of reporters, "especially women and people of colour, is a hugely damaging issue right now that many newsrooms are unequipped to handle," tweeted Alex Boyd, reporter for the Toronto Star.
A few years back, several TV reporters faced harassment from onlookers, including a Hydro One engineer who yelled sexually explicit taunts at a female TV reporter. While the employer initially said the employee was terminated for violating its employee code of conduct, the engineer was later rehired after arbitration.
Mixed messaging
But there's nothing 'hateful' in Bernier's tweet, says Martin Masse, PPC spokesperson, according to a report from True North.
"He simply asked his supporters to write to these journalists and tell them what they think of their disgusting, loaded questions implying that PPC supporters are violent neonazis," he says, adding that CAJ "are leftist activists masquerading as journalists… who have been harassing us for years with their offensive questions. They are the one promoting hatred against hundreds of thousands of PPC supporters. They are despicable bullies."
But the PPC ran a campaign of disinformation and falsehoods, tweeted Ontario MP Charlie Angus: "The allegation that their leader told his supporters to target journalists is deeply concerning."
In February, a coalition of construction-related groups expressed its support for the Toronto Declaration of Inclusive Workplaces & Communities, which "affirms the health and safety of every person and supports the construction industry's zero-tolerance policy for discrimination or acts of hate of any kind."