Ontario declines to provide holiday but provinces including B.C., Manitoba, Nova Scotia onboard with change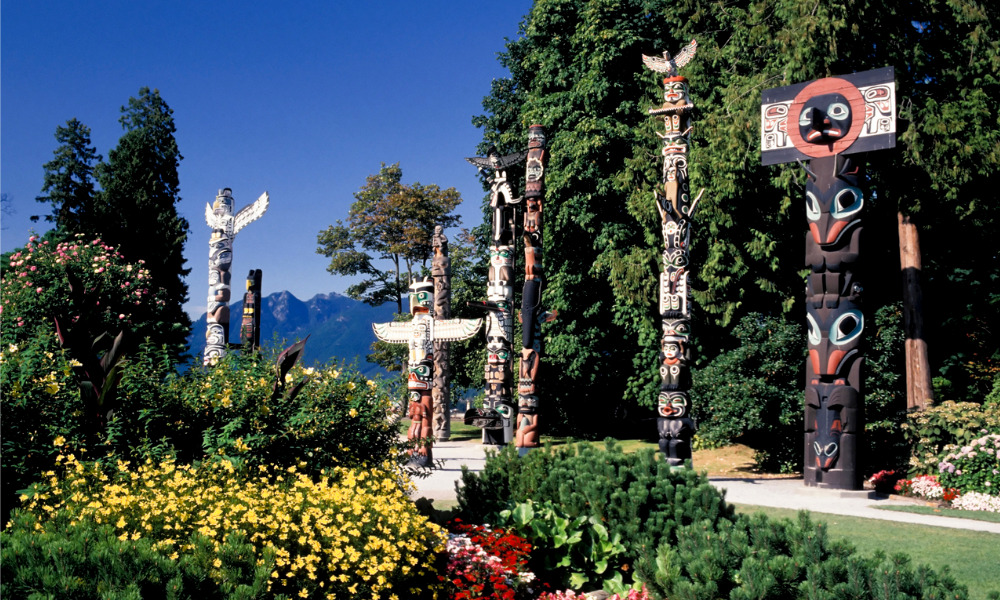 Several provincial governments, municipalities and employers have said they will honour Sept. 30 as National Day for Truth and Reconciliation, which has officially been declared a federal holiday by Ottawa.
The British Columbia government will work with Indigenous leaders, organizations and communities to come up with the best and most respectful ways to mark the holiday in the province, say Murray Rankin, minister of Indigenous relations and reconciliation, and Selina Robinson, minister of finance.
"We have advised provincial public-sector employers to honour this day and in recognition of the obligations in the vast majority of collective agreements. Many public services will remain open but may be operating at reduced levels. However, most schools, post-secondary institutions, some health sector workplaces, and Crown corporations will be closed."
In Newfoundland and Labrador, all government offices and entities will be closed. In Nova Scotia, provincial government offices, public schools and regulated child care will be closed, and businesses will have the choice to remain open.
Manitoba said non-essential government services and offices will be closed for the day.
"We all have a role to play in reconciliation. We can all listen, learn, and support the healing needed to address the intergenerational trauma caused by the residential school system," says Alan Lagimodiere, minister of Indigenous reconciliation and northern relations. "Reflecting on our tragic history by recognizing the National Day for Truth and Reconciliation provides an opportunity for Manitobans to learn about the ongoing legacy of residential schools. This shared understanding of our history is essential to reconciliation."
Ontario has decided not to treat the day as a provincial public holiday, according to Indigenous Affairs Minister Greg Rickford.
"Employers and employees may agree to treat this day as such, and some may be required to do so if it has been negotiated into collective agreements or employment contracts," he said a statement to CTV News. "Federally regulated employees, such as federal government and bank employees, are governed by the Canada Labour Code."
The federal government passed Bill C-5, An Act to amend the Bills of Exchange Act, the Interpretation Act and the Canada Labour Code (National Day for Truth and Reconciliation) in response to a call to action of the Truth and Reconciliation Commission, to establish a statutory holiday to honour survivors of the residential school system, their families and communities.
More than 350,000 young Indigenous people will come of employment age in less than six years, and could boost the country's economy by $27.7 billion per year if they are given the right employment supports, according to an earlier report.
Municipalities, institutions participate
Several municipalities and institutions have also said they will observe the national holiday.
The City of Moncton has confirmed it will observe the National Day for Truth and Reconciliation and close all non-essential services.
"The painful legacy of residential schools has been felt throughout our country. I encourage our employees and residents to take the time on Sept. 30 to reflect, listen and learn from Indigenous leaders, elders and artists and to honour those impacted by the tragic history of our Indigenous communities", says Dawn Arnold, mayor of Moncton, N.B.
The City of Calgary will also mark Sept. 30 as a statutory holiday for all city employees going forward.
"This National Day for Truth & Reconciliation is incredibly important to reflect on a relevant issue in our society," says city manager David Duckworth. "It's an opportunity for us to understand, grow and to build bridges with Indigenous People."
In an effort to address system inequities and barriers faced by Indigenous persons in the tech industry, SAP Canada recently became the first organization to sign on to a new initiative.
The holiday is a good time to work together to create an inclusive, collaborative and respectful environment, according to Saskatchewan Polytechnic.
"Sask Polytech acknowledges generations of Indigenous faculty, staff and learners as integral to our community, and we are committed to Indigenization. That commitment includes holistically integrating Indigenous ways of knowing, being, teaching and learning throughout all institutional practices, procedures and services."