'I have a responsibility to history to protect… a Francophone nation,' says premier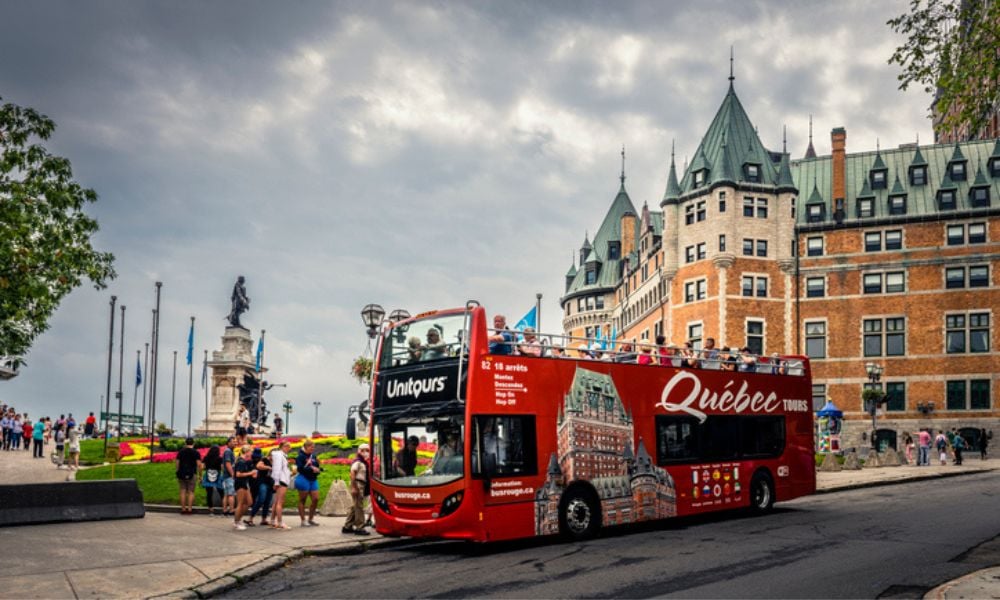 Quebec's Premier Francois Legault is looking to ensure that all of those migrating to the Canadian province will celebrate its French roots.
Legault has introduced strict new requirements mandating nearly all immigrants to Quebec to be able to speak and write in French, according to a report from Radio Canada International (RCI), CBC/Radio-Canada's multilingual service.
"My first responsibility as premier of Quebec is to make sure that our identity is protected," Legault said at a press conference Thursday afternoon at the National Assembly.
"I am the only head of state in America who represents a majority of French speakers, so I have a responsibility to history to protect and to continue this 400-year journey of a Francophone nation."
The requirements include:
making it mandatory for economic immigrants to have at least an intermediate knowledge of French (previously they could earn points for knowledge of French but it wasn't obligatory).
boosting French-language knowledge requirements for temporary foreign workers and foreign students under the Quebec Experience Program, also known as the PEQ.
requiring people that sponsor relatives coming to Quebec under the family reunification program to submit an "integration plan" for relatives aged 18-55 for learning French.
The immigration plan does, however, remove a cap and loosen restrictions on the number of foreign students and foreign workers eligible to immigrate to Quebec under the PEQ. The level of French required of economic immigrants will also vary depending on the kind of jobs they work, says the CBC report.
"Levels of education are not all the same, so we have made the requirements lower for people with more manual or intermediate skills," Legault said.
The goal of the plan is to have 100 per cent of economic immigrants to the province be able to speak French and write French, he said.
"For many years now, we see year after year, the percentage of francophones in Quebec decreasing," the premier said in a CBC report.
"I think if we want to make sure long term that we still speak French in Quebec, it's important that we stop this decrease and start seeing an increase."
In mid-2022, Quebec passed Bill 96, An Act respecting French, the official and common language of Québec. The government later set out deadlines for employers who must comply with new requirements to guarantee the use of French language in their workplaces.
Employers welcome changes
Some stakeholders welcomed the new requirements in Quebec.
"It's great news for employers in Quebec," Karl Blackburn, president of Quebec's largest employers group, the Conseil du Patronat du Québec, told CBC in an interview.
In particular, the loosening of restrictions for the PEQ program will add tens of thousands of people to the province's labour market, Blackburn said.
Meanwhile, Véronique Proulx, head of Quebec Manufacturers and Exporters, said that the measure that allows language requirements to be adapted to job categories will help manufacturers.
"It's a positive signal that was eagerly awaited," he said.
In October 2022, businesses across Quebec called on its re-elected government to prioritise the province's fight against labour shortage and address issues surrounding immigration.
More immigrants?
Legault also said that his government is looking at either maintaining its annual target of 50,000 immigrants per year until 2027, or gradually increasing the number each year to reach 60,000 immigrants by 2027.