Avoiding these errors or omissions can save employers a lot of grief and ensure their employment agreements are rock solid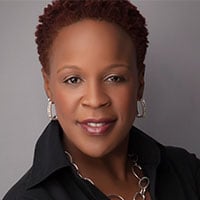 Comphrensive employment agreements are one of the simplest, yet often overlooked, tools for managing the employee relationship. When drafted properly, these documents set the terms of employment covering everything from vacation and salaries, to benefit and termination entitlements, while also clearly defining expectations on the parts of both the employee and employer.
Despite the importance of properly drafted employment agreements, it's common for many organizations — ranging from large corporations to small and medium-sized businesses — to either hire employees without requiring the acceptance of terms set out in a written employment agreement, or draft documents that are ambiguous or miss many of these key clauses. In some instances, employers realize when it's too late that their contract terms are unenforceable — think critical considerations such as termination, workplace social media usage, ownership of intellectual property or company equipment, or post-employment obligations — exposing them to unnecessary liability, severance payments or even litigation.
When properly structured, employment agreements should provide value to organizations on several fronts. They should communicate employee expectations, entitlements, rules, obligations and benefits. They should provide certainty to all parties with regards to the employment relationship, protect the employer's valuable assets, modify terms implied by common law (such as reasonable notice) and allow for predictable termination costs. Anything less and an organization's contracts should be reassessed for potential deficiencies, or entirely re-written.
Of course, the common pitfalls and omissions don't end there. Here are seven common exposures which result from improper implementation of employment agreements:
Failure to provide consideration. Many employers fail to realize that each party to a contract must give and receive something of value to make the agreement binding. When an employment agreement is presented to the employee after the employment relationship has commenced, the employer must provide value such as a promotion, signing bonus, or an increase in salary or vacation. The continuation of employment, is not considered proper consideration. Without such exchange of value, the agreement could be considered unenforceable.
Improper use of fixed-term/task agreements. One of the key contractual oversights that our firm encounters regularly is employers failing to provide notice upon termination in certain circumstances. Under Regulation 288/01 of the Ontario Employment Standards Act, 2000 (ESA) in Ontario, for example, statutory notice is due if a fixed term of employment exceeds 12 months, the employment relationship ends before the end of that term, or is extended beyond 90 days past the end of that term. Employment standards legislation in most other provinces includes similar requirements.
Another issue is the use of successive-term contracts, which include back-to-back or automatic employment renewal clauses. Successive renewals of fixed-term contracts could be viewed as an intention to create an indefinite term contract, and could be rendered unenforceable as a result. Lastly, many employment agreements lack a defined termination clause allowing for an early exit from the employment relationship. If an employee is terminated before the end of the contract's term, the employer is liable for salary and benefit payments to end of the contract term in the absence of a termination clause. It's the reason why comprehensive agreements should always include provisions for earlier termination.
No clause reserving right to lay off. Under common law, employers do not have the right to lay off their employees, but must instead reserve this right in their employment agreement. Otherwise, a layoff without necessary contractual clauses could trigger constructive dismissal exposures.
No clause reserving right to impose suspension. Unless their employment agreements state otherwise, employers do not have the right to suspend employees due to misconduct. In a recent Supreme Court of Canada case, Potter v. New Brunswick (Legal Aid Services Commission), for example, the employee, David Potter, argued that a disciplinary suspension with pay before his return from sick leave as Executive Director of the New Brunswick Legal Aid Services Commission was tantamount to constructive dismissal. He subsequently pursued litigation against his employer. The commission argued that in doing so, Potter voluntarily resigned. The Supreme Court of Canada eventually found that Potter was, indeed, constructively dismissed in light of the "indefinite duration of his suspension, of the fact that the commission failed to act in good faith insofar as it withheld reasons from him, and of the commission's concealed intention to have him terminated, the suspension was not authorized by his employment contract. Nor did the commission have the authority, whether express or implied, to suspend (Potter) indefinitely with pay and that suspension was a substantial change to the contract, which amounted to constructive dismissal." The decision underscored the need to reserve the right to impose disciplinary and non-disciplinary suspensions in employment agreements.
Not providing for obsolescence. This is a particularly important consideration when a long-service employee has changed positions over the years since signing an initial employment agreement — possibly by accepting a new role, transferring departments or accepting enhanced responsibilities. Employment agreements should reflect the reality of the employment relationship and, as such, when an employee changes roles over time, employers can be exposed to assertions that the agreement is unenforceable because the fundamental character of the role has changed. To protect against this risk, employers should either include a clause that states that the agreement shall remain enforceable regardless of the change in roles during the employee's tenure, or provide new agreements every time the employee is promoted into a new role.
Improper use of restrictive covenant clauses. Employers rely on restrictive covenants such as non-compete and non-solicitation clauses to protect their organizations if an employee decides to leave and join a competitor or open a competing business, and possibly even recruit the former employer's employees. We're often reminded just how difficult these clauses can be to enforce in Canada. In the 2014 case of A Big Mobile Sign Co. v. Marshall, for example, the court upheld an injunction sought by the company preventing the departed employee from contacting its customers and operating a competing business within a specified geographic range because the departed employee signed a license agreement with the clause, "the consideration provided for in the agreement is sufficient to fully compensate her for agreeing to such restrictions." The employee unsuccessfully argued that she did not have the benefit of legal advice prior to signing the agreement.
To be enforceable, restrictive covenants must be limited in their duration, geographic scope, and scope of prohibited post-employment activities, and they must only restrict competition or solicitation in ways necessary to protect legitimate business interests. Non-solicitation clauses tend to be more enforceable than non-compete clauses — namely, restricting the former employee from soliciting current clients, suppliers and employees for a reasonable time period — and such clauses can provide adequate protection for employers when used with confidentiality clauses.
Unenforceable termination clauses. Many employment agreements are non-compliant with provincial employment standards legislation. In Ontario, for example, termination clauses must satisfy the minimum statutory termination, severance pay and benefit continuation requirements. These clauses must also be clearly written to reflect employee rights upon termination, as well as which benefits will continue beyond their termination date. A recent 2014 Ontario case, Miller v. A.B.M. Canada Inc., confirmed that the continuation of benefits for the statutory notice period must be explicitly stated as there is no presumption that it will be provided where a contract is silent. This case is a cautionary tale for employers to ensure termination clauses are clearly and carefully drafted because where a contract is silent on a matter, this could be considered an ambiguity in the contract that will be interpreted against the employer which drafted the contract. Clauses that fail to meet these basic criteria could expose an organization to having to negotiate reasonable notice entitlement, not to mention unnecessary legal fees and potential damages.
The above challenges that often relate to employment agreements can be easily overcome by taking a proactive approach and structuring agreements to ensure legislative requirements and recent case law developments are met. Fundamentally, employers should ensure their employment agreements include contractual terms to modify terms that will be otherwise implied by common law, and create contractual terms that will not otherwise be implied. Agreements should be presented to applicants prior to their hiring to ensure adequate consideration and even legal review, should be updated with each promotion and position change to ensure relevancy and — perhaps most importantly — should be reviewed by an employment lawyer periodically to ensure they remain in keeping with any changes in employment law. Following these basic steps will help ensure that organizations realize the value that employment agreements can provide in communicating expectations, entitlements and obligations, and creating certainty in the employment relationship.
For more information see:
Potter v. New Brunswick (Legal Aid Services Commission), 2015 CarswellNB 87 (S.C.C.).
A Big Mobile Sign Co. v. Marshall, 2014 CarswellOnt 15 (Ont. S.C.J.).
Miller v. A.B.M. Canada Inc., 2014 CarswellOnt 9232 (Ont. S.C.J.).
Laura Williams is the founder and principal of Williams HR Law, a human resources law firm in Markham, Ont., serving employers exclusively. She can be reached at (905) 205-0496 or [email protected]