But just 1 in 5 have a social media policy, finds survey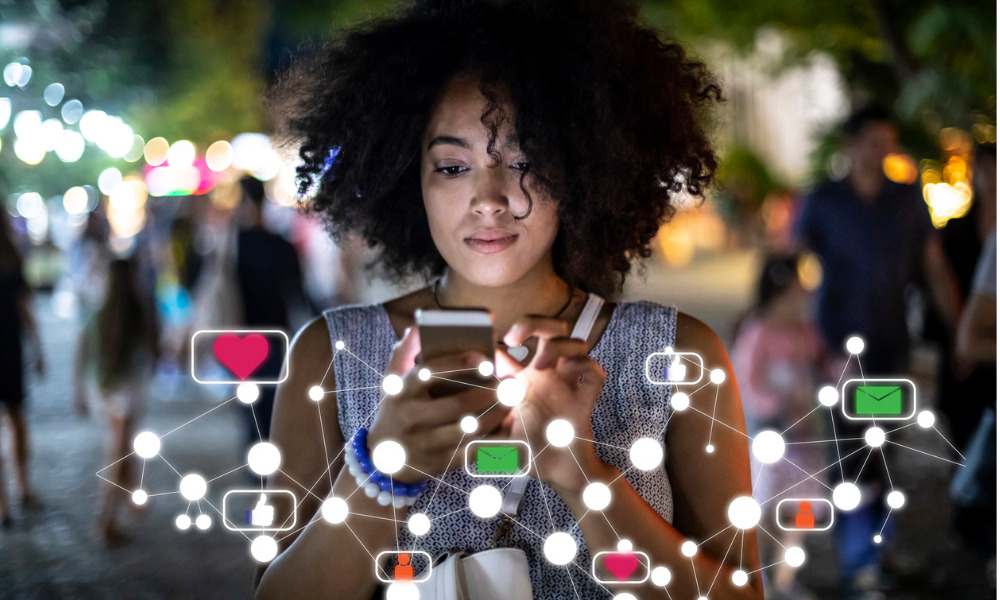 Employers are now putting a lot of focus on what employees are doing on social media, judging by a recent survey.
Overall, 86 per cent of Canadian employers say they would fire an employee based on inappropriate posts, finds Express Employment Professionals.
What exactly are "inappropriate"? These include content that:
damages the company's reputation (63 per cent)
reveals confidential company information (58 per cent)
showcases or mentions illegal drug use (45 per cent)
violates the company's social media use policy or contract (37 per cent)
showcases or mentions underage drinking (32 per cent)
"Social media is a powerful tool for expression and connection, but a poor decision in content posting can haunt individuals for the rest of their careers," says Bill Stoller, Express Employment International CEO. "The best advice is to refrain from publishing anything you wouldn't want your boss to see or think you may regret in the future."
This has been a tricky subject. Previously, a worker tweeted, complaining about his employer, and the tweet led to his dismissal.
Job applicants
About two-thirds (65 per cent) of Canadian companies also say they use social media to screen job applicants, finds the survey of over 500 Canadian hiring decision-makers in December.
And they say it's an effective screening method (64 per cent). Of those employers who use social media to screen applicants, 41 per cent report finding content on a job candidate's social media that caused the hiring manager not to employ them.
In February 2022, a recruiter generated controversy when she posted online about lowballing a job candidate.
Job seekers do not agree with this concept. Most (61 per cent) do not believe a candidate's social media profile should impact their likelihood of being hired, according to Express's survey.
However, 88 per cent of job seekers agree that once someone is an employee, their employer should be able to fire them based on social media posts. Job seekers are even more likely than employers to say employees should be fired for posts that violate the company's social media policy (52 per cent) or showcase or mention underage drinking (39 per cent).
Social media policy
Companies are doing different things to handle social media use by employees, according to Express. These include:
discouraging the use of social media during work hours (37 per cent)
providing resources and information on professional social media etiquette (21 per cent)
blocking social media sites on company property (e.g., laptops and cellphones) (14 per cent)
viewing or monitoring employees' social media accounts (13 per cent)
have access to employees' social media accounts (12 per cent)
However, less than one-fifth (18 per cent) of Canadian companies have a formal social media policy for employees.
"Without a social media policy, there is no guidance or a baseline from which to build conversations," says Jessica Culo, an Express franchise owner in Edmonton. "Education, training and regular communication regarding social media use that is open and transparent is a must."
A look at recent case law can help frame a social media policy, say legal experts.
Such a policy can also be beneficial to employers, says Pascal Visentin, associate at Emery Jamieson in Edmonton.
"A good social media policy can help your organization and its employees better define how social media use fits into the employment context. Employees can better understand the expectations placed upon them. In turn, this can better protect your organization's reputation."