Worker commented about punching manager, but any threats of workplace violence are inappropriate: Arbitrator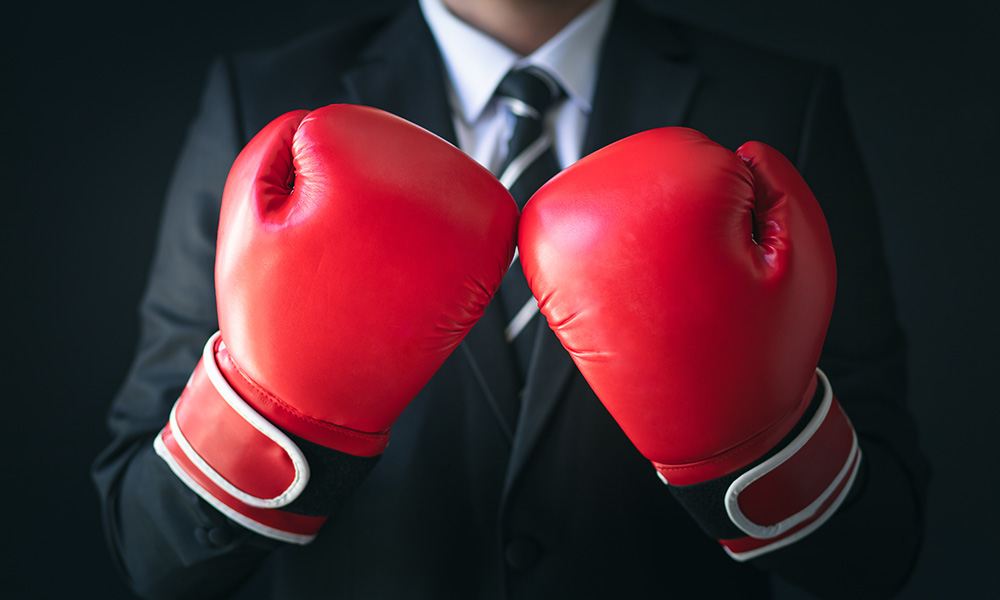 An Alberta worker's dismissal for absenteeism and threats of punching his manager in the face were sufficient cause for dismissal, even if the threats weren't taken seriously or intended to be.
Jason Letourneau was employed with Westcan Bulk Transport, a trucking company based in Edmonton, since 2013. Over the course of 2018, Letourneau missed 12 working days, which caused his manager to warn him on multiple occasions that more unsupported absences would lead to written discipline.
Letourneau said that, on three of the 12 days, he took time off because he was moving. For the other days, Westcan requested that he provide a doctor's note supporting his absences. Letourneau provided notes for some of the days when he was sick, but there were still some absences that were unaccounted.
Letourneau explained that he sometimes missed work because his truck arrived late to Westcan's yard. His shift began at 6 a.m., but, sometimes when he arrived to start work, the person who drove his truck the night before hadn't arrived yet — sometimes coming as much as four hours late. The company didn't pay him until he was driving, so on these occasions he went home.
On the days Letourneau went home because his truck was late, he didn't let anyone at Westcan know because dispatchers didn't arrive until 8:30 a.m. and there was no one at the main office to answer his calls. He mentioned that, at his previous job with another trucking company, the owner would call him if his truck was going to be late.
The manager acknowledged that Westcan didn't contact Letourneau when his truck wasn't coming in on time, but his unannounced absences disrupted the company's operations. When Letourneau's truck arrived, another driver had to be reassigned to take over Letourneau's route. This often resulted in late deliveries to customers. In addition, the manager had to take time to find Letourneau and find out why he was absent.
Worker commented on punching manager
In October 2018, the manager scheduled a meeting with Letourneau to discuss his attendance issues. Before the meeting, another Westcan employee contacted the manager to report that he had met Letourneau after the end of his shift. To the employee, Letourneau seemed to have had a couple of drinks and started talking about the manager and his problems with him. During the conversation, Letourneau commented that "someone should punch [the manager] in the head."
At the meeting on Oct. 30, the manager gave Letourneau a written warning for his absenteeism. He didn't discuss the comment as he hadn't investigated, but he didn't report it to human resources.
In December 2018, Letourneau's manager told him that the truck he normally drove was being transferred to another driver. It was one of two trucks the company had with sleeper cabs and the other one was being retired due to mechanical problems. The driver of the other one did overnight deliveries and Letourneau didn't, so it made sense to Westcan to make the transfer.
Letourneau wasn't happy with the decision as he wanted to keep his truck. On Dec. 4, he texted his supervisor saying he refused to drive a day cab and if his regular truck wasn't available he wouldn't be driving. The next day, Letourneau said to a colleague that he wanted to punch his manager in the head and "knock him out." In the same conversation, Letourneau said he had hurt his back at a customer's site and he planned to "screw" the company with a workers' compensation claim.
The colleague reported Letourneau's threat and comment about workers' compensation. Letourneau denied making the comments, but, on Dec. 6, he texted his manager repeating his plan about a workers' compensation claim. He also said he wasn't coming in to work because he didn't have his access card.
On Dec. 10, Westcan terminated Letourneau's employment for threats of violence, insubordination and absenteeism contrary to its policies on misconduct, discipline and workplace violence. The company also indicated it had an obligation under occupational health and safety legislation to maintain a workplace free from violence and threats of violence and harassment.
The arbitrator found that both reports from Letourneau's colleagues should be believed, even though Letourneau denied making them. There was no reason either should be motivated to lie about it, as the evidence indicated one was on friendly terms with him and the other didn't really know him or have a "real interest in the matter."
The arbitrator noted that Letourneau "neither threatened nor acted physically aggressive toward the manager" and the two instances where he mentioned punching the manager in the head weren't in the manager's presence and were made without the expectation that the manager would find out about them. In addition, the fact that the manager didn't report the first comment to human resources when he heard about it suggested that he didn't take it seriously, said the arbitrator.
However, the arbitrator commented that "no one should have to come to work under threat of violence regardless of whether those threats are intended to be acted upon or not" and the manager shouldn't have to potentially wonder whether Letourneau intended to follow through on his comments.
Insubordination and progressive discipline
The arbitrator found that Letourneau's Dec. 4 text about not driving if he didn't get his regular truck indicated he intended to refuse work and it amounted to insubordination. In addition, his absence on Dec. 6 was insubordinate, as it was likely a refusal to work and not related to his access card — about which he should have contacted Westcan if it was an issue, the arbitrator said.
As for Letourneau's attendance issue, Westcan exercised progressive discipline — several verbal warnings followed by a written warning on Oct. 30, 2018. Termination was a legitimate next step in the process, the arbitrator said.
Considering all of these factors and the fact that Letourneau showed no remorse or inclination to accept responsibility for his actions, the arbitrator determined dismissal was an appropriate response to the misconduct. The dismissal was upheld.
For more information, see:
• Letourneau and Westcan Bulk Transport Ltd., Re, 2020 CarswellNat 143 (Can. Arb.).