Great Slave employer ordered to pay $25,000 to worker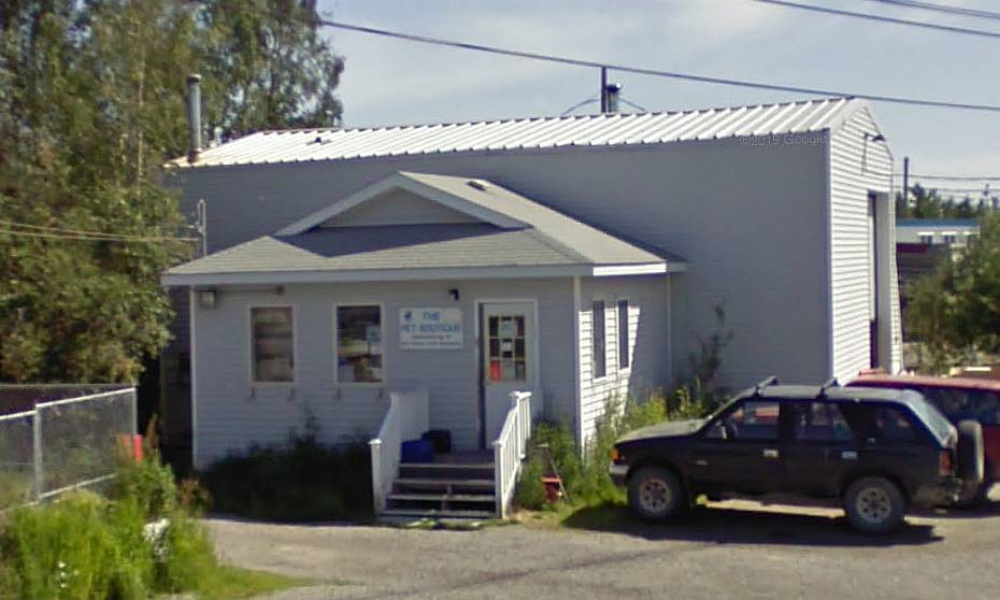 When a worker asked his boss to adjust his working hours due to his worsening diabetes, the owner of an animal hospital in Yellowknife refused to do so and he later fired the employee.
But this amounted to discrimination on the prohibited grounds of disability and family affiliation, according to the Northwest Territories Human Rights Adjudication Panel.
Changed relationship
Keven Schidlowsky worked at the Great Slave Animal Hospital in Yellowknife in the retail store from 2007 to 2017.
But the relationship between employee and employer changed in 2014, according to Schidlowsky, as he began to suffer more serious effects from his blood sugar levels. He received notes from a doctor that advised him to not work past 5:30 p.m. to manage his diabetes but these were rejected despite five separate doctor's notes being submitted to Pisz.
He was fired twice during his tenure but on both occasions, Tom Pisz, owner and operator of the establishment, called Schidlowsky and rehired him. On multiple instances, Schidlowsky had trouble with customers due to a diabetic reaction, leading Pisz to have to assist customers in his stead.
On March 23, Schidlowsky recorded a phone conversation with Pisz that detailed their worsening relationship. After he repeated that he couldn't work past 5:30 p.m., Pisz said, "I don't care what your doctors say."
He later said, "We can't accommodate his hours," and five days later, on March 28, Pisz was terminated.
When Schidlowsky went to the office on that day, the locks had been changed. When he went to Pisz's office to inquire, the owner called him a "stupid motherfucker" and said he was being let go. Three witnesses also saw Pisz threaten Schidlowsky and the police were called in.
Schidlowsky retrieved his belongings under police watch and left his position for good.
The matter was further complicated as Schidlowsky's mother, Laureen, also worked for Pisz for almost 20 years, before she was also fired on March 20, 2017.
During her tenure at Great Slave Animal Hospital, she provided two loans of $250,000 in 2014 and $200,000 in 2010 to Pisz. When she was terminated, Pisz was indebted to her for $200,000.
Their working relationship was also rocky, as they argued repeatedly.
After Schidlowsky's mother was fired, another phone call was recorded by Schidlowsky. In it, Pisz was recorded as saying, "How can I trust you? I just fired your mom."
Discrimination claim
Schidlowsky complained to the Northwest Territories Human Rights Adjudication Panel and alleged discrimination on the basis of health and family status.
The panel ruled in his favour and awarded him $25,000 in damages, broken down as $13,000 for lost income, $10,000 "for injury to his dignity, feelings, and self-respect" and $2,000 as exemplary damages.
"I found the respondent harassed the complainant in two circumstances: Dr. Pisz's derogatory comment regarding the complainant's disability, and the respondent's conduct of repeatedly changing the complainant's work schedule contrary to medical direction. The respondent ought reasonably to have known the reactions were unwelcome," said adjudicator Colin Baile in his decision.
Baile pointed to the fact that Schidlowsky was unable to find another job for more than a year after being fired, and his deteriorating relationship with his mother and friends, as well as having to sell both his car and truck due to his job loss and using all of his savings for expenses.
"The complainant suffered a significant financial loss when his employment with the respondent was terminated. I cannot conclude the complainant undertook all reasonable measures to seek employment and mitigate his loss. That termination was in contravention of the act. I find the complainant is entitled to compensation for a portion of his lost income," says Baile.
Pisz' contention that Schidlowsky was terminated due to his dishonesty was rejected.
"The only evidence of Dr. Pisz's position in this regard is the fact that he had terminated the employment of the complainant's mother three days prior. Both the complainant and the complainant's mother expressed the view that the complainant's employment was terminated because of the complainant's mother's firing. The sequence of events supports that view," said Baile.
For more information see: Schidlowsky v. Great Slave Animal Hospital, 2022 CarswellNWT 7.