Court of Appeal decides company didn't go far enough in trying to accommodate worker taking medical marijuana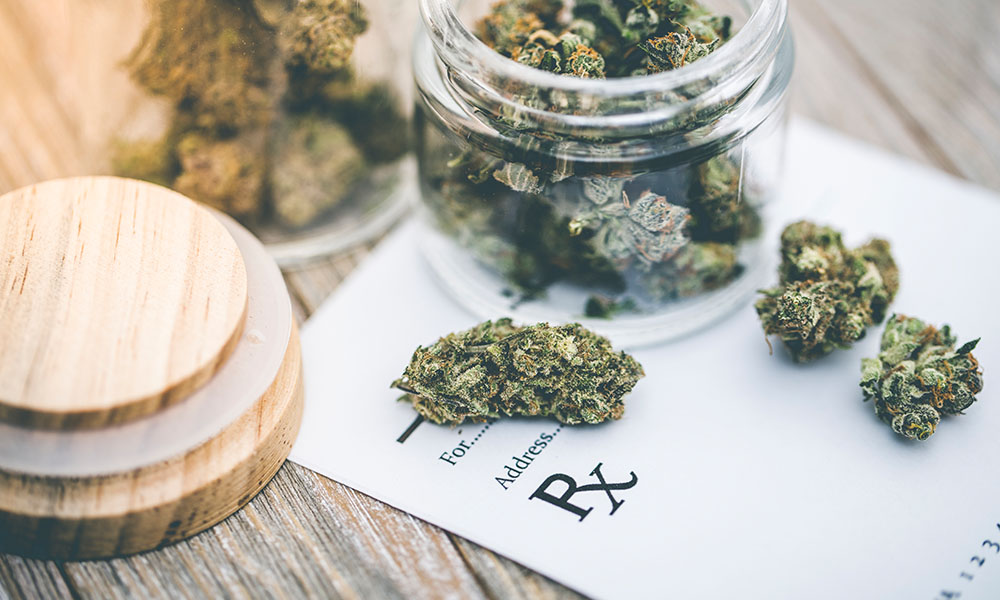 "It's a phenomenal decision; it's frightening for employers."
So says Norm Keith, a partner at Fasken in Toronto, in responding to a recent decision by the Court of Appeal of Newfoundland and Labrador where two of the three judges concluded that an employer could have done more to accommodate a worker taking medical marijuana.
"It's probably not going to be universally applied, but it is an important [decision] to keep in mind when you've got somebody who's not just on medical cannabis but really any type of medication that's sanctioned by a medical practitioner," he says.
Background on case
The case involved a worker at the Muskrat Falls Project, employed by the contractor Valard Construction. The man suffered from osteoarthritis and colitis and managed his pain by taking medically prescribed cannabis each evening.
But when he failed a drug and alcohol test and the employer concluded it could not accommodate the disability beyond the point of undue hardship, the union filed a grievance claiming discrimination. The arbitrator ultimately agreed with the employer.
And an application for judicial review of the arbitrator's decision, brought by the union, was also dismissed: "The employer was unable to readily measure impairment from cannabis, based on currently available technology and resources. Consequently, the inability to measure and manage that risk of harm constitutes undue hardship for the employer."
However, on June 4, the Court of Appeal delivered what many consider a surprising decision, in determining that the applications judge erred in concluding that the arbitrator's decision was reasonable.
The absence of a scientific or medical test or standard "does not lead inexorably to the conclusion that there is no means by which to determine whether an employee, by reason of ingesting cannabis, would be incapable of performing a specific job, including a safety-sensitive job," said Justice Gale Welsh. "The onus was on the employer to establish on a balance of probabilities that some means of individual testing of the [worker] to assess his ability to perform the job was not an alternative."
It was not sufficient for the employer to take the position that it could not employ someone because they posed a risk, said Justice Gillian Butler in the decision.
"The employer must go further and establish through an individualized analysis (not limited to medical or scientific testing) why allowing this grievor to perform this job on this site would not enable the employer to maintain reasonable site safety, short of undue hardship," she said.
"The focus of the arbitrator's decision became how to reliably measure possible impairment from the prescription drug use instead of the grievor's ability to perform the duties or modified duties while taking the prescribed drug."
'Between a rock and a hard place'
In essence, the Court of Appeal is saying that even if an employer has expert evidence that it can't accommodate someone, that doesn't go far enough, says Keith.
"Even if the experts say, 'You can't test and evaluate with the current resources available at this remote worksite,' that's something you're going to have to figure out," he says. "In other words, you're kind of screwed; you're really between a rock and a hard place.
"The majority gave no clear direction on what [the employer] did wrong or what they would need to do to correct the standard of accommodation to the point of undue hardship. So, in some respects, it's shocking; in other respects, it's kind of like, well, what are they saying?" says Keith.
It's a surprising result because, as the dissenting judge says, the company did individually assess the capability to accommodate to the point of undue hardship, he says.
"That's the disturbing part, in my view of the case, but it means that employers are really going to have to look very, very closely at each individual case more than ever. The legal test really hasn't changed, in my opinion, but the level of scrutiny of the application of the test has."
Onerous for employers
The most surprising thing was that there seemed to be an acknowledgement, at the arbitrator level and both levels of court, that there isn't a reliable way to test for impairment from a scientific perspective, says Paul Boshyk, a partner at McMillan in Toronto.
"At least two of the three judges... really seem to say, 'We're going to put the onus on the employer, potentially, to do what science can't do,'" he says. "The court really seemed to put the onus on the employer to go above and beyond what's the Health Canada Guidance prescribed around whether the impairing effects of cannabis use can last up to 24 hours."
Basically, employers are going to have to take that extra step of undertaking an individual assessment to see whether or not — notwithstanding the scientific or medical evidence and notwithstanding that there's no reliable way to test for impairment — as an employer, it can safely accommodate this person, even if it isn't a safety-sensitive role, says Boshyk.
"That's going to be a really onerous thing for employers to do in a lot of cases."
Basically, the Court of Appeal said, "This was just not enough; you could have done more, you could have done functional assessments at the time of every shift. And you could have [gone] above and beyond to try to accommodate," says Monty Verlint, a partner at Littler in Toronto.
"And that's really a tough thing for employers to do. It's tough from a practical perspective and it's not an easy process," he says. "How do you really know whether you've done enough to accommodate?
"When I look at any duty to accommodate… one of the things I always say to my client is, 'Look, you need to go through the steps, you need to go through the process, you need to make the inquiry, you need to speak to people, you need to think about options…
"And when the court does not see that that development has taken place, they step in. And this is one of those classic examples where the court has said, 'It's not enough.'"
Safety considerations
However, the dissenting judge had stern words in the decision around the issue of workplace safety.
"The practical effect of my colleagues' reasoning is that the employer should give the grievor the chance to work on the site to see if he can perform the job safely. This is a hit-or-miss proposition… To cause the employer to take safety risks to see if the grievor can work without causing an accident is, to my mind, causing the employer to endure undue hardship," said Justice Lois Hoegg.
"The bottom line is that if an employee's health condition is being treated with a drug which causes mental or physical impairment which cannot be evaluated, whether it be cannabis or another drug, that employee may simply not be able to work in a safety-sensitive position… His chosen medical treatment cannot be permitted to trump the safety of other workers, the project's success or the grievor himself."
It's a valid argument, says Verlint.
"It's possible that there could be some health and safety issues as a result of the employer trying to fulfil these duties."
What is critical is that this means putting employers and, more importantly, other employees at life-and-death risk, says Keith, "by playing the game the court has played that 'Well, no you have to employ them, you have to try harder, you have to put others at risk.
"The threshold is so high for the employer to prove that they've taken accommodation steps to the point of undue hardship that… you've transferred [the risk] from the worker who might lose their job or might not get the same high-paying job to everybody else in the workplace because it's other unionized workers that are going to get injured and killed."