Despite their growing popularity, short-term courses may be short-changing employers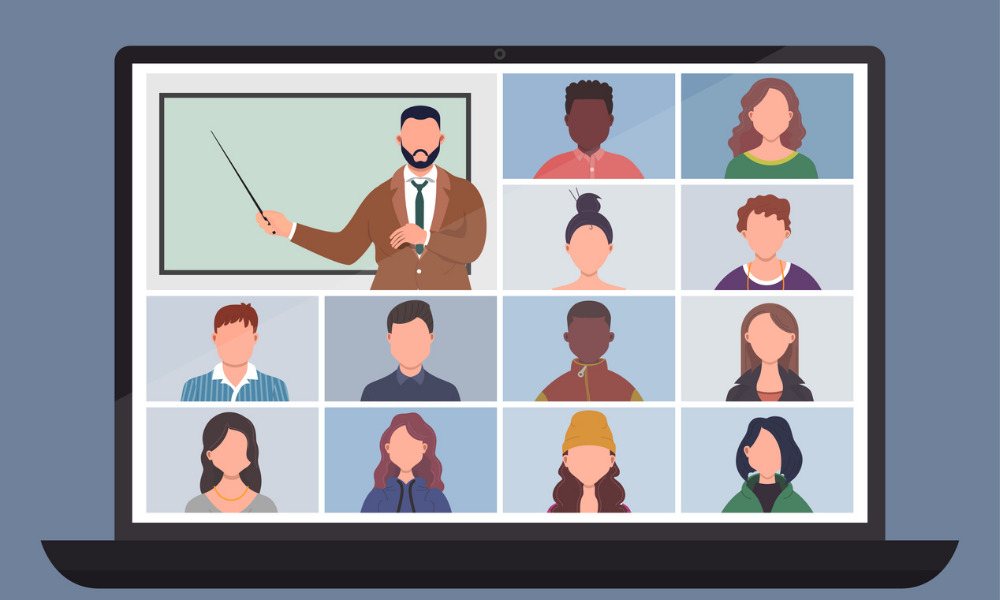 Microcredentials have become increasingly popular as a way to train or educate people in a more concise way, while focusing on competencies and skills gaps.
But as with any growing trend, questions have been raised, particularly around their structure and efficacy. So does that mean it's time for employers and HR to step back and assess before embracing the promise of microcredentials?
Two experts are calling for a different approach they hope will produce better results for employers.
Potential pitfalls to micro-credentials
"The micro-credential has the potential to replace the macro-credential as a way of saying, 'If you hire me, I can do this for you tomorrow. And then I can learn other things and get other micro-credentials and I can expand my value to you over time. Or if I have this bundle of micro-credentials, can do this, this and this for you. But it's proof that I can do it.' And that's why a micro credential is valuable to an employer," says Janet Lane, director of the Human Capital Centre at the Canada West Foundation in Calgary.
But it has to be competency based, and it has to be assessed on the basis of competency.
"You can't prove your competence with a multiple-choice test because competencies are knowledge, skills and attributes. And you have to actually be observed doing whatever it is that is the task of that job that you're getting the micro-credential for," she says.
"We're still not prepared to actually assess people on the basis of what they can actually do; we are still assessing on whether they learnt what we taught them."
The problem with many post-secondary institutions is they approach micro-credentials as if they involve just a 12- or 13-week course: "If it's something less than a semester, it's short-form learning, and therefore you can get a short-form credential, so therefore we'll call it a micro-credential," says Lane.
"But if that micro credential doesn't mean a thing to an employer, then we're going to be right back where we started."
Too often, there is not enough of a partnership between the training institution and the employer to go deep into the micro-credentials, she says.
"Learning outcomes are what you want to teach; competencies are what people need to learn. And there's still a disconnect between those two things."
Really, educational organizations should sit down with employers to truly understand what their best employees do, and how, to form those competencies and then teach them.
"In fact, it probably needs not just the HR heads and the CEOs at the table, which is what often happens, but it needs the frontline supervisors at the table," says Lane. "If you're not doing all of those steps in there, then you're probably not quite getting it right."
That's particularly true because jobs can change so quickly, she says, "so we'll create micro credentials, and if they aren't tied to the market, then then they're not going to be worth it. And everybody's going to end up frustrated."
While governments might be jumping on the bandwagon for micro-credentials and giving post-secondary institutions millions of dollars, there hasn't been a really good framework for everybody to follow, says Lane.
"I fear that without some of this kind of transparency, and fully integrating it with what is required for the employers that are supposed to be hiring on the basis, it's just going create a mire of things that nobody knows."
When it comes to microcredentials, there is an awareness gap among Canadians and employers about what they are and how they work. Even among postsecondary institutions, the term is used inconsistently, according to a report from the Higher Education Quality Council of Ontario (HEQCO).
The working learner
There's definitely a place for micro-credentials as they offer a ton of value, according to Graeme Owens, executive vice-president for Canada at Keypath Education Canada in Toronto.
"If you look at a lot of the upskilling and reskilling that needs to happen coming out of the pandemic, or some of the changes, there's certainly a place for those needs-driven or single skills-focused offerings out there."
But a lot of the goodness that's come out of micro-credentials is really focusing on the working learner, meaning someone who's already established in their career, not just finishing up either high school or post secondary, he says.
And by only focusing on targeted skills, some short-term courses may limit learners' abilities to meet the full range of needs required by industry, according to Keypath's whitepaper Online Macro-credentials.
On the other hand, "the core competencies needed to fulfill a macro-credential's requirements must be complemented by a range of secondary courses to provide a well-rounded education… Macro-credentials provide learners with the skills necessary to excel at multiple aspects of a job, not simply one facet of it."
For example, a single course or micro-credential in strategic leadership in health care can provide invaluable education in one of those disciplines, but it cannot equip a learner with the breadth of knowledge and skills required to serve the hospital and the community.
"You're starting to see micro-credential offerers or institutions that are offering those programs really seeing a need for something that's a little bit more immersive and maybe a little bit more recognized in both the academic field but also in industry," says Owens.
Universities and colleges are focusing on the idea of online macro-credentials while making sure that they're flexible and accessible for the working learner audience, he says.
"It allows them to have access to that career acceleration or that career change that they might be looking for, in having something that's more recognized, more accessible, and more immersive to give them those experiences and those competencies that they're going to need."
Micro-credentials are designed to "fill Canada's largest skills gap," says Tracey Taylor-O'Reilly, assistant vice president of continuing studies at York University in Toronto.
Future steps
One of the big advantages to micro-credentials is they're stackable, they're modular, and they can lead towards a full credential, says Lane.
"If we do this right, if we go back to the to the drawing board on a number of occupations or jobs as they are today — not as they were defined even five years ago — and work out what it is that is needed, then you can create a program that people can ladder up to, you can take the first two micro-credentials and be a value to the employer today, and then you can continue to add on micro-credentials till you've got the point where you actually have everything that would be needed to say, 'You qualify for this diploma or this degree' so you're become more well-rounded as an employee."
Saskatchewan has released a guide for micro-credentials, looking to build a skilled workforce that meets the needs of its growing economy and growth priorities.