Employer spent three years providing inadequate accommodation options to single father and then stopped trying when agreement fell through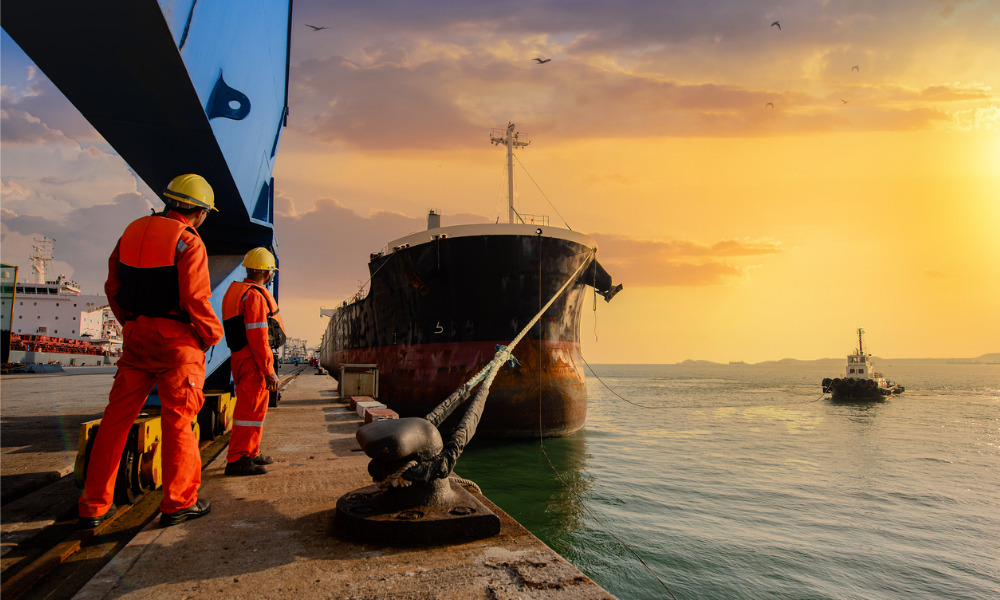 A British Columbia company must pay an employee who was a single father more than $500,000 when it failed to accommodate his childcare needs that didn't fit with the normal operating schedule, the Canadian Human Rights Tribunal has ruled.
Andreas Smolik was a marine engineer employed with Seaspan Marine Corporation, a marine transportation company serving the west coast of North America with ship escorting and towing services. Due to the nature of its business, some of its boats are at seas for 12 hours, while some sail continuous for one to three weeks at a time.
Smolik joined Seaspan in 1997, working 12-hour shifts on vessels chartered by Seaspan for another company. He worked five to seven days a week and sometimes covered colleagues with overtime shifts. He married his wife in 2001 and they had children in 2003 and 2006. Smolik's wife was able to work flexible hours, so between the two of them they could handle childcare themselves.
However, Smolik's wife became seriously ill in 2011 and in March 2013 Smolik took a leave of absence from Seaspan to care for her and their two children. His wife passed away in May 2013 and Smolik went on bereavement leave. At that point, he was the sole caregiver for his two young children, who both had difficulty with their mother's death.
In September 2013, Smolik thought the emotional state of his children had improved enough that he could return to work. He told Seaspan that he couldn't work on their coastal vessels because he had few childcare options and he couldn't be away from them for the two to three weeks required for those vessels. He explained that he needed either a job like his previous one with 12-hour shifts or a flexible schedule allowing him to pick up his kids from school. However, while he was on leave, the two coastal ferries on which he had worked had left Seaspan's fleet.
Smolik trusted his brothers as suitable caregivers who could meet his children's emotional needs, but they weren't able to look after them for extended periods. He considered hiring a nanny, but didn't feel he could trust someone who could look after them for multiple weeks at a time or on an erratic schedule. He was able to find alternative childcare for several hours or overnight if he took a call-out shift or a 12-hour fill-in shift, but such an arrangement didn't work long-term.
Discussed accommodation options
Smolik discussed the option of going on a call-out list for flexibility to turn down callouts that didn't fit with his schedule and reminded Seaspan of its duty to accommodate his family status. In January 2014, he accepted a proposal for call-out work at two locations only for one year that would be reviewed after six months. The list was called on the basis of seniority and Smolik believed he would end up getting close to full-time income out of it while accommodating his schedule.
However, from January to August 2014, Smolik only received seven call-outs. He reviewed the call-out agreement with Seaspan in June and said it hadn't provided him with sufficient work. He mentiond that he didn't recall turning down any calls; he just didn't receive very many.
Things didn't improve much after the review, as Smolik only received eight call-outs and some limited dockside maintenance work from September to December 2014. Over the first four months of 2015, he received nine call-outs and accepted the majority of them.
In early January 2015, Smolik discussed a marine dispatcher job with Seaspan. The company didn't provide any information about the pay scale, compensation, or hours of work and told him it would allow him to maintain his marine engineer certificate. However, the company told him he had to respond to the offer by the next day. Smolik turned it down because he didn't want to lose his certification.
In March 2015, Smolik requested and was granted a one-year leave of absence to seek a full-time job elsewhere. He found a position as a marine engineer on ferries, which lasted until June when the employee he was replacing returned.
Smolik proposed to Seaspan that he work a Wednesday-to-Wednesday relief pager position on four specific vessels in addition to the random call-out list, which he felt would give him enough work to employ him full-time. However, Seaspan said that most relief pager jobs went to high-seniority engineers and he wouldn't get much work out of it. He also suggested holiday relief work at two locations, but Seaspan declined.
Smolik also inquired about working for Seaspan Ferries, but that company didn't want any past Seaspan Marine employees who had worked on vessels previously on loan to its ferries to return.
Smolik filed a human rights complaint, claiming that Seaspan Marine treated him in an adverse differential manner on the basis of family status by failing to accommodate him with a work scheduled that would allow him to fulfil his childcare obligations.
Seaspan negotiated an agreement with Smolik for a one-week on, one-week off schedule in which he would be available for call-out and relief work at two locations with first right of refusal until he met his monthly hours for full-time income for the "on" week, and call-out work based on his regular seniority level on the "off" week. However, the union didn't support the settlement because it said it contravened the collective agreement. The agreement was abandoned and Seaspan didn't make any further efforts to find Smolik work.
4-part test for family status discrimination
The tribunal referred to the four-part test established by the Federal Court of Appeal in Canada (Attorney General) v. Johnstone to prove family status discrimination:
A child is under the individual's care or supervision.
The childcare obligation engages the individual's obligation for that child rather than personal choice.
The individual has made reasonable efforts to find alternative solutions and none are reasonably accessible
The workplace rule in question interferes with the childcare obligation in a manner that is more than trivial or insubstantial.
The tribunal found there was no question that Smolik had sole custody of his two children, satisfying the first step of the test. His childcare obligation was "thrust upon him by his wife's death" and he accepted it. The children were young and mentally and emotionally affected by their mother's death and Smolik determined that he was the only suitable caregiver for them — something Seaspan didn't challenge, said the tribunal in finding that Smolik met the second step of the test.
"Mr. Smolik is a sole parent and has no spouse or partner with whom to share his childcare obligations," said the tribunal. "His claim clearly relates to his childcare obligations and not a personal choice."
The tribunal also found that Smolik's assessment that it would be too much to expect relatives or a nanny to provide childcare for his children who had special emotional needs for one to three weeks at a time while he was at sea. It was also unreasonable to expect them to care for the children on short notice with unstructured schedules. As it was, Smolik made a reasonable effort to find alternative childcare for when he received call-out shifts or a scheduled 12-hour relief pager shift, said the tribunal in finding that the third part of the test was met.
Finally, the tribunal found that Smolik met the fourth part of the test, as Seaspan's solutions resulted in a significant loss of pay and his previous job duties on continuous-at-sea vessels weren't feasible. The work opportunities and schedules made it "almost impossible" for Smolik to return to work without accommodation, the tribunal said.
Undue hardship not reached
The tribunal agreed that Seaspan's work schedule and practices were adopted for a purpose rationally connected to the performance of the job and adopted in an honest and good faith belief that they were necessary to fulfill the company's purpose. However, the company didn't reach the point of undue hardship before it stopped trying to accommodate Smolik, the tribunal said.
The tribunal found that the scarcity of call-outs that Smolik actually received showed that Seaspan didn't know whether the amount of work would be sufficient when it presented it as a return-to-work option, and it didn't do anything to change the situation until eight months later. The company didn't act with any urgency after Smolik raised the issue of accommodation, according to the tribunal.
The tribunal also found that the offer of the dispatcher position wasn't reasonable as the company only gave Smolik a day to decide without giving him important information on the position. As for the mediation agreement, Seaspan did not consult the union before or after it rejected the proposal and didn't make any more accommodation efforts after that proposal failed.
The tribunal determined that Seaspan didn't live up to its duty to accommodate Smolik and therefore discriminated against him on the basis of family status. Seaspan was ordered to pay Smolik $15,000 for pain and suffering, compensation for loss of wages, benefits and pension contributions from 2014 to 2017 when he wasn't accommodated. The total damage award amounted to $507,038.75.
For more information, see:
Andreas Smolik v. Seaspan Marine Corporation, 2021 CHRT 11 (Can. Human Rights Trib.).
Canada (Attorney General) v. Johnstone, 2014 FCA 110 (F.C.A.).